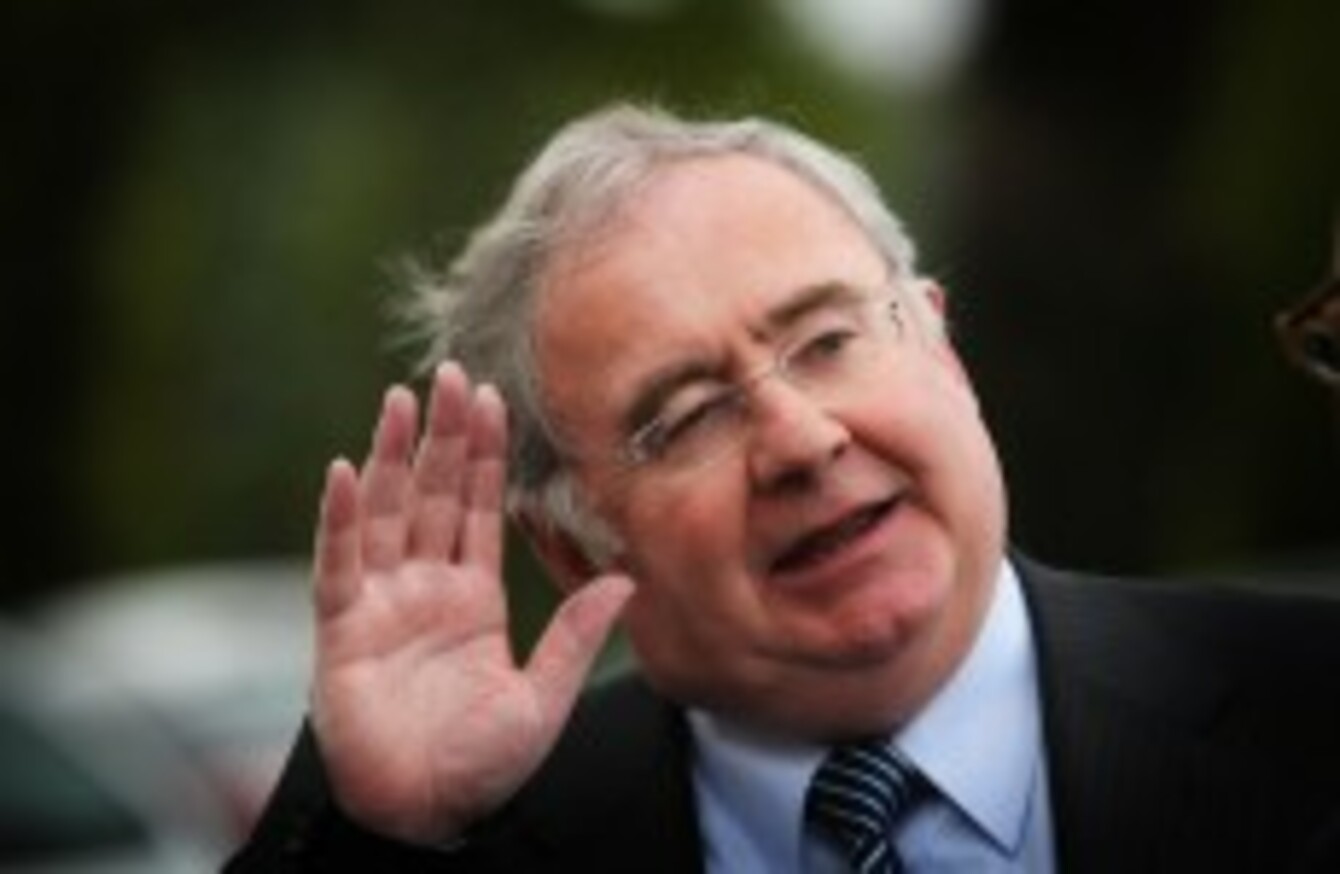 Image: PA WIRE
Image: PA WIRE
FORMER MINISTER PAT Rabbitte has said he'll make a final decision on his political future within the next six weeks or so.
It follows former tánaiste Eamon Gilmore's announcement yesterday that he'll step down as a TD at the next general election.
Gilmore resigned as Labour leader in May of last year after the party's disastrous local and European elections performance.
Rabbitte was stripped of his ministerial role in the Cabinet reshuffle that followed Joan Burton's election as Labour leader – and has previously hinted he may not run to retain his seat.
"I've made several decisions on it," the former Labour leader told Claire Byrne on today's Morning Ireland.
When I do make my final decision I'll be glad to let you know.
Rabbitte, who was 66 last week, was elected as a councillor in 1985 – and was first elected to the Dáil in Dublin South-West in 1989.
Labour figures are understood to have been trying to convince him to run for re-election as they believe he represents the party's best chance of holding a seat in the volatile five-seater.
Private polling carried out in recent weeks has indicated that Sinn Féin would take two seats at the next election, while the Socialists would take one along with Fine Gael. This would leave Labour locked in a battle with Fianna Fáil for the final seat.
"We have put in train our selection convention for the next general election and I will obviously have to make up my mind by the time of that convention," Rabbitte said.
The local convention is expected to happen in the first or second week of July, he added.
- with reporting from Hugh O'Connell