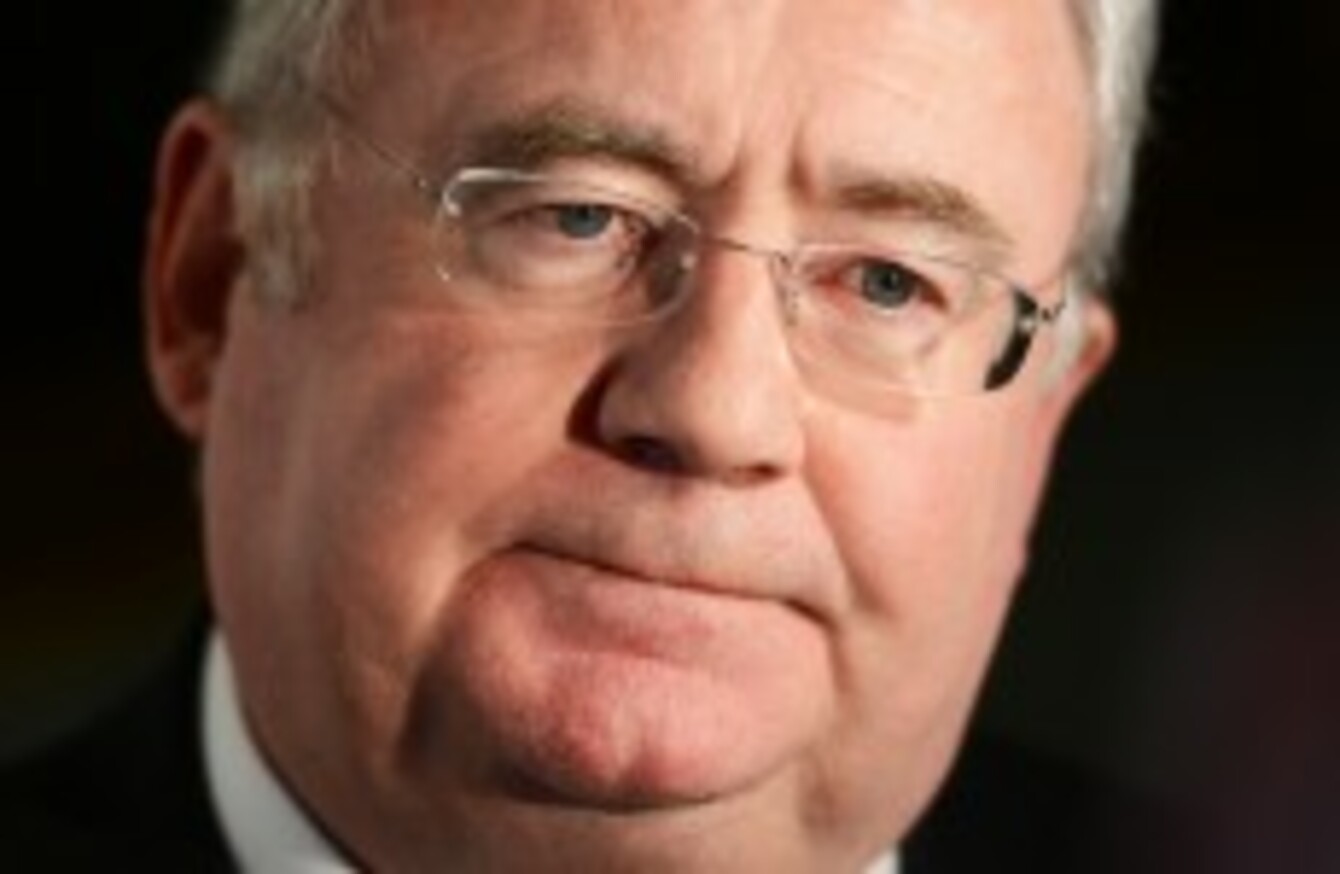 Minister for Communications, Energy and Natural Resources Pat Rabbitte (file photo)
Image: Sasko Lazarov/Photocall Ireland
Minister for Communications, Energy and Natural Resources Pat Rabbitte (file photo)
Image: Sasko Lazarov/Photocall Ireland
MINISTER FOR COMMUNICATIONS Pat Rabbitte insisted that government plans to ensure that social media was used in a responsible manner was "not about politicians".
The minister was speaking before the Joint Committee on Transport and Communications today, in the first of four meetings that he hoped would allow the committee to "hear firsthand from the other stakeholders".
Rabbitte insisted that it was important that "we start this consultation with open minds" and urged that its outcome was in the public interest.
He also made the point that bullying was an age old issue, existing since "Adam was a boy".
Bullying didn't come in with the advent of the internet. It has been there since the felt pen on the back of the bathroom door.
The minister heard from a number of deputies and senators, including Fidelma Healy-Eames, who confusingly described the social media term 'fraping' as "where you're raped on Facebook".
Legal gaps
He remained upbeat about what social media had offered to date, lauding it as a "complex, exciting and multifaceted sector" which was already covered by "robust legal measures" such as the Defamation Act, which he said also covered online comment.
The Non-Fatal Offences against the Person Act, however, was less clear, as it didn't deal with "communications about someone", something that the minister said was being interpreted "very narrowly" by the courts.
He also said that the The Communications Regulation Act 2007 did not extend to social media.
"It appears that there may be a gap," he said, adding that "no specific mechanism" was currently available to gardaí or the courts to deal with current social media issues.
Addressing this issue would require the striking of a "delicate balance" which would ensure that freedom of speech and access to information were not infringed upon.
He went on to say that this balance would need to be struck "again and again" as new technologies continued to emerge.
Rabbitte said that content that was posted outside of Ireland's jurisdiction posed a huge challenge to citizens and was not something that he believed could be legislated against.
#Open journalism No news is bad news Support The Journal

Your contributions will help us continue to deliver the stories that are important to you

Support us now
Take-down procedures
When Fine Gael TD John O'Mahony asked the minister if he was happy with the way in which offensive material was removed from the internet, Rabbitte said that he had difficulty with the take-down policy of some companies.
With representatives from both Twitter and Facebook set to appear before the committee tomorrow, he said that this was something that "ought to be probed with the companies that come before you".
He said that having effective procedures in place was "good corporate citizenship" and that he had found it "disturbing" when colleagues had come to him in cases where they found it difficult to contact the relevant parties to ensure such removals.
Capacity of technology to do good
Responding to questions in which the concerns of constituents were raised, the communications minister was adamant that while these concerns were valid, the "capacity of this technology to do good and to transform how we interact with each other is almost unlimited", making reference to the phenomenon that was the Arab Spring.