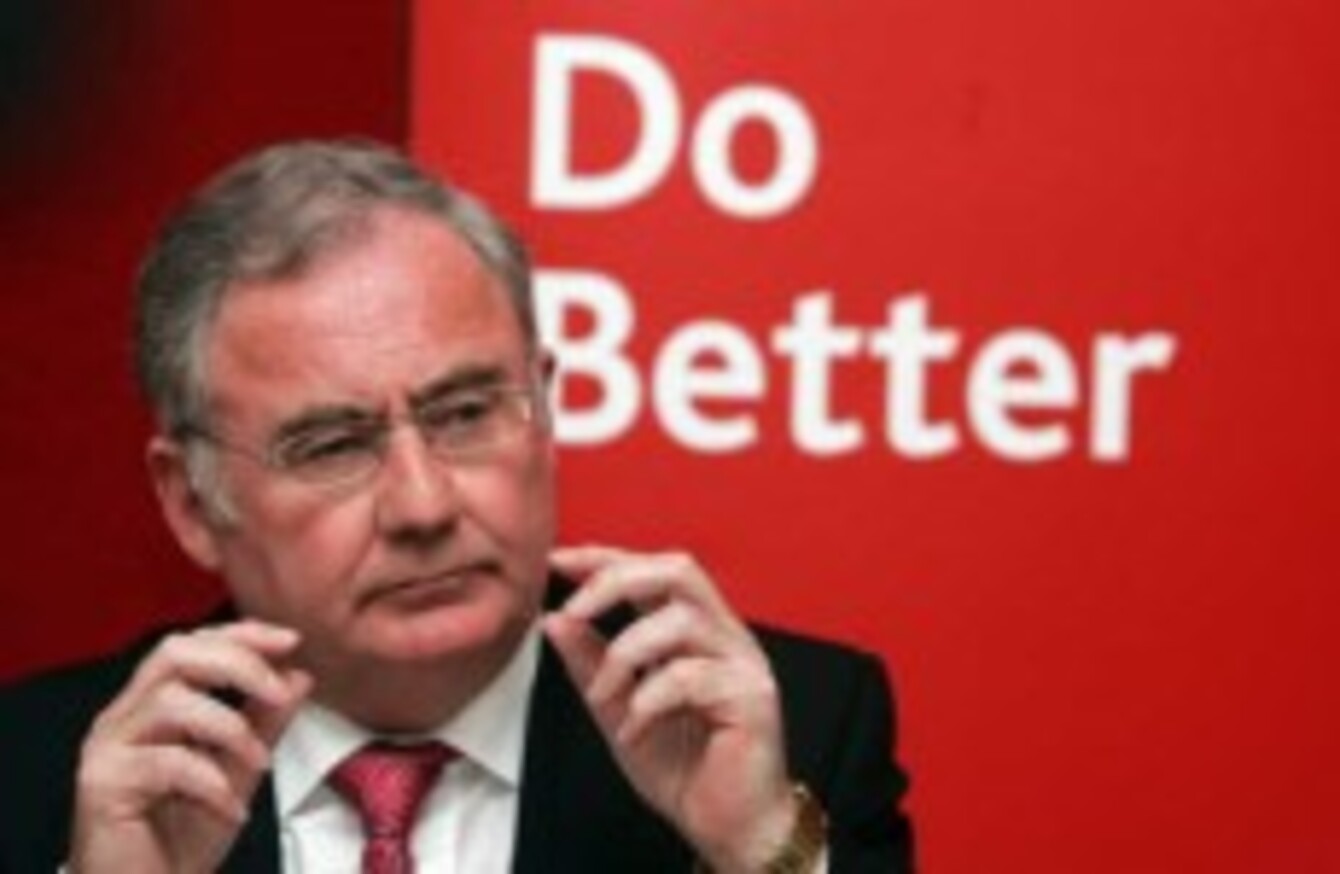 Image: Eamon Farrell/Photocall Ireland
Image: Eamon Farrell/Photocall Ireland
MINISTER PAT RABBITTE has said that he still hasn't heard back from the heads of three semi-State bodies on whether they will take a voluntary pay cut.
Pat Rabbitte, in response to a written question from TD Michael McGrath, said he had written to the CEOs of Bord Gáis, the ESB and An Post to ask them to take a voluntary pay "adjustment" to reduce their salaries to €250,000. A pay ceiling of that amount was imposed on all future CEOs of semi-States this June – but this enforcement does not apply to incumbent chief executives.
Rabbitte, the Minister for Communications, Energy and Natural Resources, said that at the time of the pay cut announcement for future CEOs, the Government had also signalled that it would be looking for voluntary reductions of 15 per cent of salary from the current incumbents of semi-State bodies. He said:
I can confirm that there are currently 3 CEO posts in Commercial semi-State companies under my remit where salary levels exceed €250,000. These are ESB, An Post and Bord Gáis Éireann.

I have recently written to the chairs of the above bodies on the issue of a voluntary pay adjustment from the incumbent CEOs of these bodies.
Rabbitte is still awaiting a response to his request from the CEOs involved. Padraig McManus is CEO of the ESB, John Mullins is head of Bord Gáis and Donal Connell is CEO of An Post:
McManus took a pay cut of 10 per cent two years ago and one of 5 per cent this January just past – he is now on a €400,000 salary.
Connell's current salary has not been revealed but in late 2009, it stood at €386,000.
Mullins is the closest by a long shot to the €250,000 cap with a €265,000 salary. He is due to step down next year.