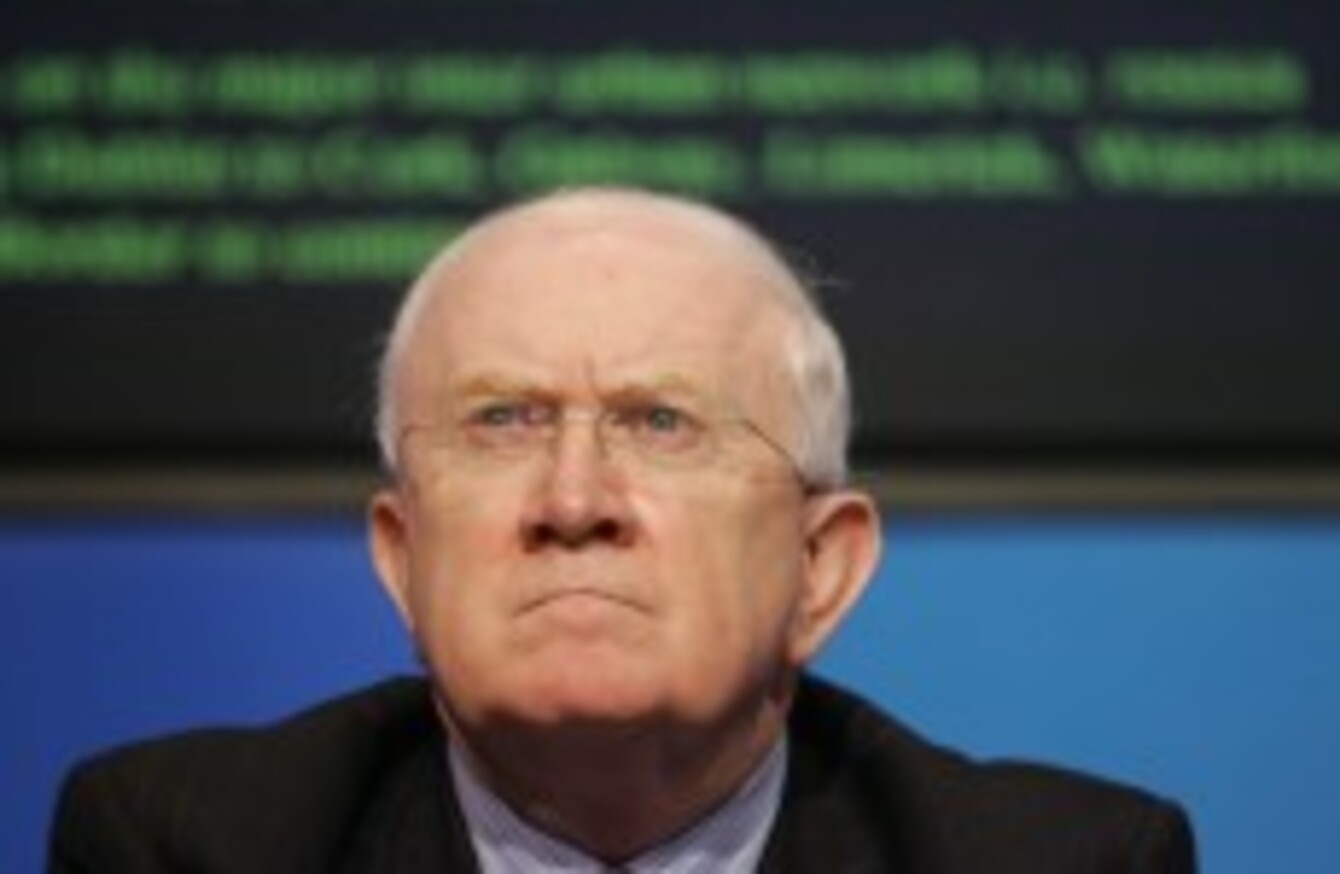 Image: Leon Farrell/Photocall Ireland
Image: Leon Farrell/Photocall Ireland
AS A SEVEN-TIME junior minister and currently in his third stint as an MEP, it's fair to say that Pat The Cope Gallagher has seen his fair share of political battles.
However, this could be the most difficult.
Gallagher is competing in Ireland's largest constituency; Midlands North-West, meaning he has to traverse the length and breadth of the country in order to be elected back to the European Parliament.
He's also dealing with a completely different political landscape to the one that he was elected in. His party were decimated at the last general election and the country has changed markedly.
But, he says, these races are always tough.
"It's always tough.
"All elections are tough. This new constituency has 15 counties and is very big. However, it doesn't phase me in anyway. In the 2009 election, I entered with just seconds left before the deadline and we still managed to cross the constituency in 12 days.
I'm confident that we will be able to visit every town and village.
The Parliament
Gallagher is an experienced operator in the Parliament, sitting on the Fisheries Committee. So he knows first-hand what can be achieved. But, how is explaining that to the person on the street?
"This is my fourth European campaign, my fourteenth in total.
"The European elections are extremely important, but you have to differentiate it from the locals. As far as the voters are concerned, their first port of call is the councillors.
"But, membership of the EU opened up markets to our goods and our people and has been important for agriculture."
Issues
Gallagher is keen ensure that Ireland continues to see the benefit of EU membership.
"If re-elected I would be anxious to ensure that we could continue to prioritise and promote job creation, as well as leveraging vital funding available."
Gallagher says that issues on the doors come back time and again to local issues as well as joblessness and mortgages.
The Race
The other factor making Gallagher's task a tough one is the emergence of a slew of high-profile independents in his constituency. Current Oireachtas members Luke Ming Flanagan, Ronan Mullen and party colleague Thomas Byrne are all sure to put the pressure on Gallagher.
But, as he has often done, Gallagher is keeping his eye on his own game.
The only thing I can do is go forward. You can't look over your shoulder because it will distract you.
Fianna Fáil
And what of his party? Can Gallagher feel a thawing in public attitudes towards the Soldiers of Destiny?
"Over the last number of years, there has been a number of austerity budgets, but much of the heavy lifting was done by Fianna Fáil and Brian Lenihan.
I think that anger that was there is not there to the same extent.
"I think people are recognising that Fianna Fáil was trying to balance growth between rural and urban areas and that is not the agenda of this Fine Gael government."
The EU pop quiz
We give an EU pop quiz to all of the candidates we interview. Here's how Pat The Cope Gallagher got on:
What as the last country to join the EU? Croatia
How many seats will the EU have after the elections? 751
What year did Ireland officially join? 1973
Three from three. Impressive.