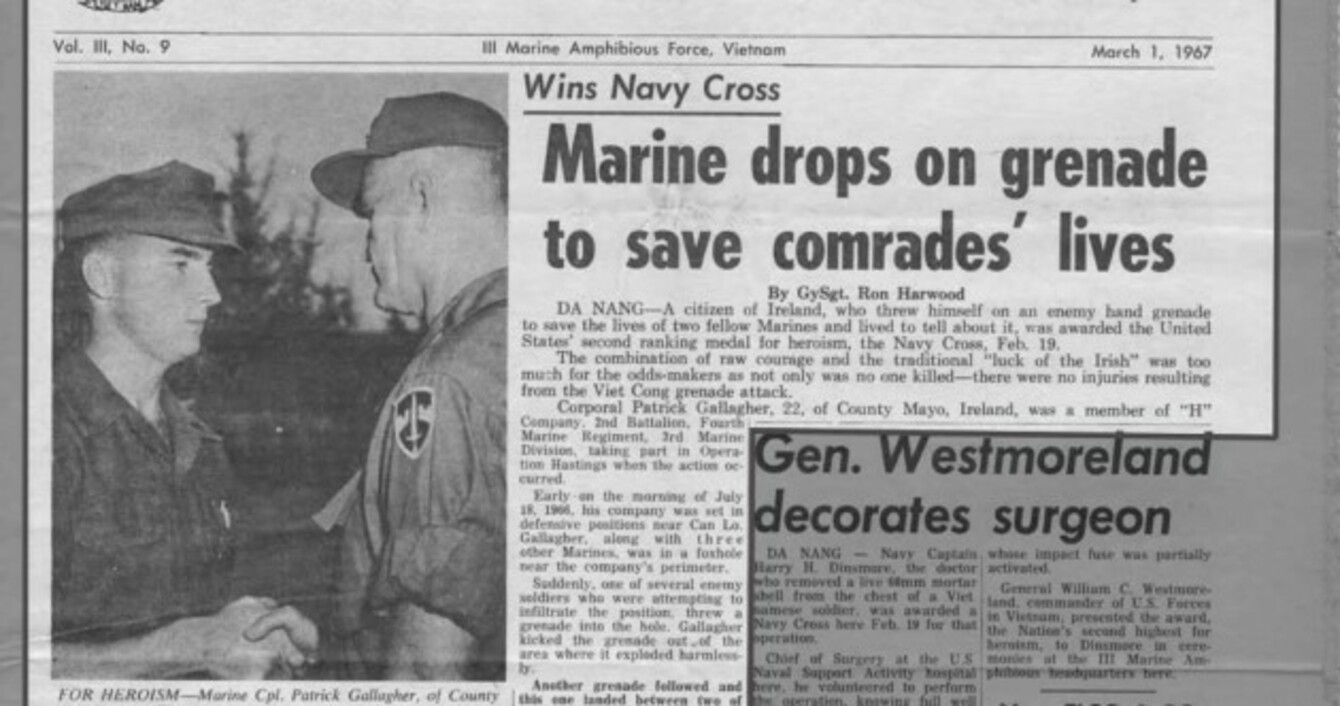 A PETITION TO get a US military boat named after an Irishman from Co Mayo is nearing its target.
Almost 9,000 people have signed the petition to honour the memory of Patrick 'Bob' Gallagher, who emigrated from Ballyhaunis, aged 18, to the New York village of Lynbrook in the 1960s.
Patrick enlisted in the marines in 1965 and was sent to fight in the Vietnam War.
He was awarded the Navy Cross after picking a grenade up and throwing it away, kicking another away, and then jumping on a grenade.
A military citation states:
Without hesitation, in a valiant act of self-sacrifice, Lance Corporal Gallagher threw himself upon the deadly grenade in order to absorb the explosion and save the lives of his comrades.
Although the grenade had a delayed fuse which allowed him to roll over and throw it away, Gallagher was killed on his last scheduled day in Vietnam on a patrol he volunteered for.
A Memorial Day was held in Ballyhaunis on 31 March this year for Gallagher, and the Lynbrook Memorial Day parade highlighted his story last weekend.
A petition to have a US military ship named after Patrick has collected close to 9,000 signatures. The goal is to collect 10,000 signatures before submitting the petition to the secretary of the US navy.
If successful, he would be the first non-American to have a navy ship named after him.
The petition, along with more information, can be found here.