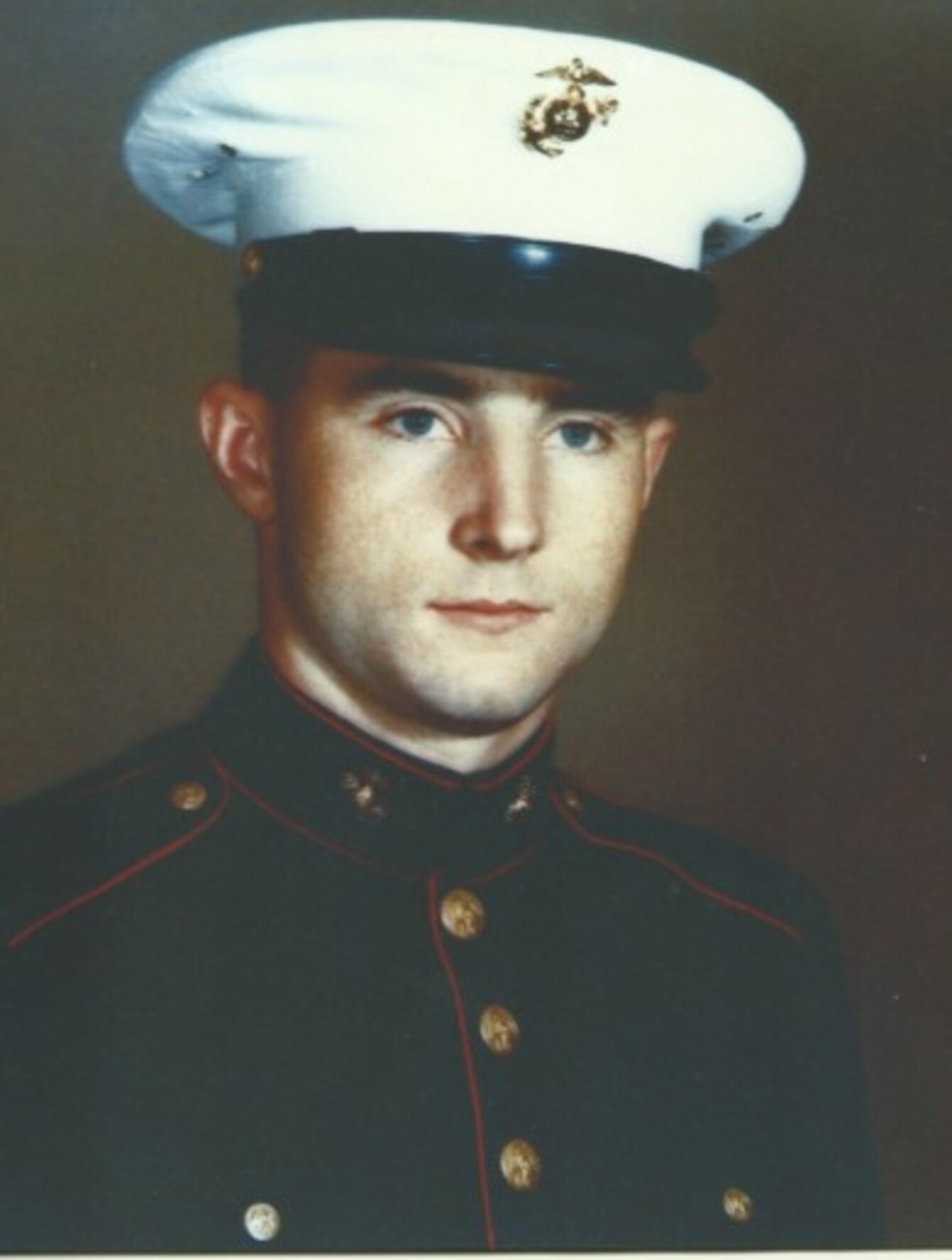 Patrick Gallagher
Image: Martin Durkan
Patrick Gallagher
Image: Martin Durkan
IF YOU'RE IN Dublin Airport this summer you might come across a photo of Patrick Gallagher.
Gallagher, an Irish immigrant from Ballyhaunis, County Mayo, left Ireland when he was just 18 years old and became a marine.
On this day in 1966 Patrick Gallagher was serving with the US Marine Corp in Vietnam.
His squads position was attacked with grenades thrown into their trench.
One exploded just after Gallagher had kicked it away. He picked up the second and threw it away also.
Jumped on a grenade
When a third one infiltrated their area, Gallagher jumped on it.
A military citation states:
Without hesitation, in a valiant act of self-sacrifice, Lance Corporal Gallagher threw himself upon the deadly grenade in order to absorb the explosion and save the lives of his comrades.
Luckily, the grenade had a delayed fuse which allowed him to roll over and throw it away where it exploded.
The citation goes on to say:
Through his extraordinary heroism and inspiring valor in the face of almost certain death, he saved his comrades from probable injury and possible loss of life. His daring actions were in keeping with the highest traditions of the Marine Corps and the United States Naval Service.
Vietnam war 
He had kept his presence in Vietnam a secret from his family. In a letter home, he told his parents not to be annoyed but that he had been serving in Vietnam.
He told them that people were making a fuss about something that he did and that they might hear of it over in Ireland.
However Gallagher was killed just a few days before he was due to leave Vietnam for Ireland when his team were ambushed.
This summer Corporal Gallagher's story is being remembered at Dublin Airport, featuring in a series of billboards erected in the departures area for US flights to tell passengers of what it truly means to be Irish.
An online campaign is also in full swing to have a US Navy ship named after Patrick Gallagher.
A new ship is to be launched next year, the 50th anniversary marking his death.
Over 3,000 signatures have been collected.
Sister Teresa Keegan told RTÉ's Joe Duffy in December that if the campaign was successful he would be the first non American to have a navy ship named after him.