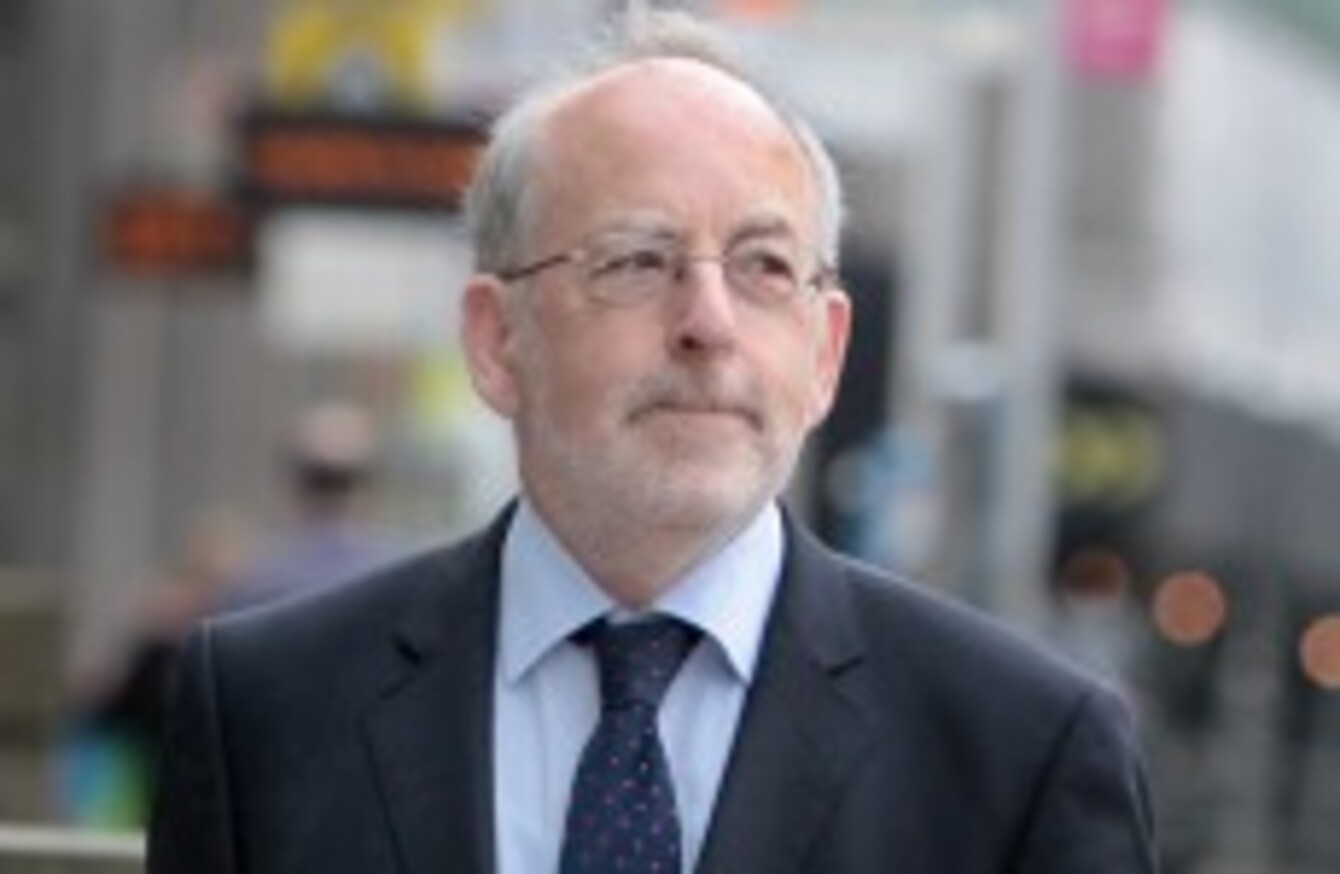 Patrick Honohan
Image: Mark Stedman/Photocall Ireland
Patrick Honohan
Image: Mark Stedman/Photocall Ireland
PATRICK HONOHAN HAS revealed the series of events that led up to him making his now infamous call to Morning Ireland in 2010.
On Thursday 18 November of that year, the Central Bank governor announced on the radio programme that Ireland was in talks with the EU and IMF about a bailout.
His comments contradicted statements made by the government, which was publicly denying this was the case.
During his lengthy appearance at the banking inquiry today, Honohan noted that in earlier in the week there had been a meeting at which many Eurogroup finance ministers "pressed Brian Lenihan to announce that he was going to apply for a loan from the IMF and the European institutions".
"He refused to do that, he said he didn't have the authority to do that. They were puzzled because they knew that negotiations were going on, they were wondering what was going on.
"So there was a sense of excitement and concern, alarm I would say, in Frankfurt with the people I talked to informally on the Wednesday night."
Honohan said members of the governing council, which he refused to name, wanted Ireland to enter a bailout programme, and he agreed.
The outgoing governor recalled telephoning Lenihan, then Finance Minister, after the meeting.
"I told him 'Look, they want you to announce a programme, you know I think you should.' And he said, 'I can't do that, I'd need a government decision.'
He was very cross, 'Why are they trying to rush me, what's this?' He was very cross, there was no talking to him.
So I went back into the meeting with my tail between my legs and I wondered what was going to happen next. And I started to worry that I wasn't doing enough. There was a sense of panic – both in the official circles, but especially in the market.
Honohan said he was compelled to act when he saw the lead article in the Financial Times stated that Ireland should prepare for a bank run.
"So I thought maybe I could say on the radio 'Look, we have loads of money in central banks. We can provide money to these banks. You don't need to be taking your money out, your money is perfectly safe.'"
Honohan said he asked "the relevant senior people" on a corridor, "Will you contradict me if I say 'Don't worry, the ECB will give unlimited money'."
They said they would as an open-ended guarantee was not an option.
'I got away with it'
"I spent the night thinking about what I should do and I decided, first of all, that time was of the essence. Once you lose the confidence of the markets, it can take a long time to get it back. So I thought 'You must act now'."
#Open journalism No news is bad news Support The Journal

Your contributions will help us continue to deliver the stories that are important to you

Support us now
Honohan said he carefully selected his words in the interview and came "very, very close" to saying the ECB would provide all the finance, but stopped short of this, saying he'd have to ask them, but didn't think they'd say no.
"I got away with it, they didn't contradict me.
Was I trying to contradict the Taoiseach? Was I trying to contradict other ministers who had said that? No … Maybe I wasn't sufficiently attuned to the political happenings that were going on in Dublin because I'd been in Brussels and Frankfurt.
"When the Taoiseach of the time said 'We're not in negotiations, I took that to be the standard thing understood by informed people, 'Oh, you're not in negotiations, you're in pre-negotiations.'"
I knew they wouldn't be all that happy that I made the announcement, but I didn't realise they'd be so unhappy.
Honohan said Lenihan or then Taoiseach Brian Cowen were not given prior warning about the phonecall, noting they they would have told him not to do it.
"It would have been a courtesy to inform Kevin Cardiff (then secretary general of the department of finance) or the department of the Taoiseach … which didn't occur to me in my anxiety."
Honohan said he was not obliged to inform them beforehand due to the independence of his office.