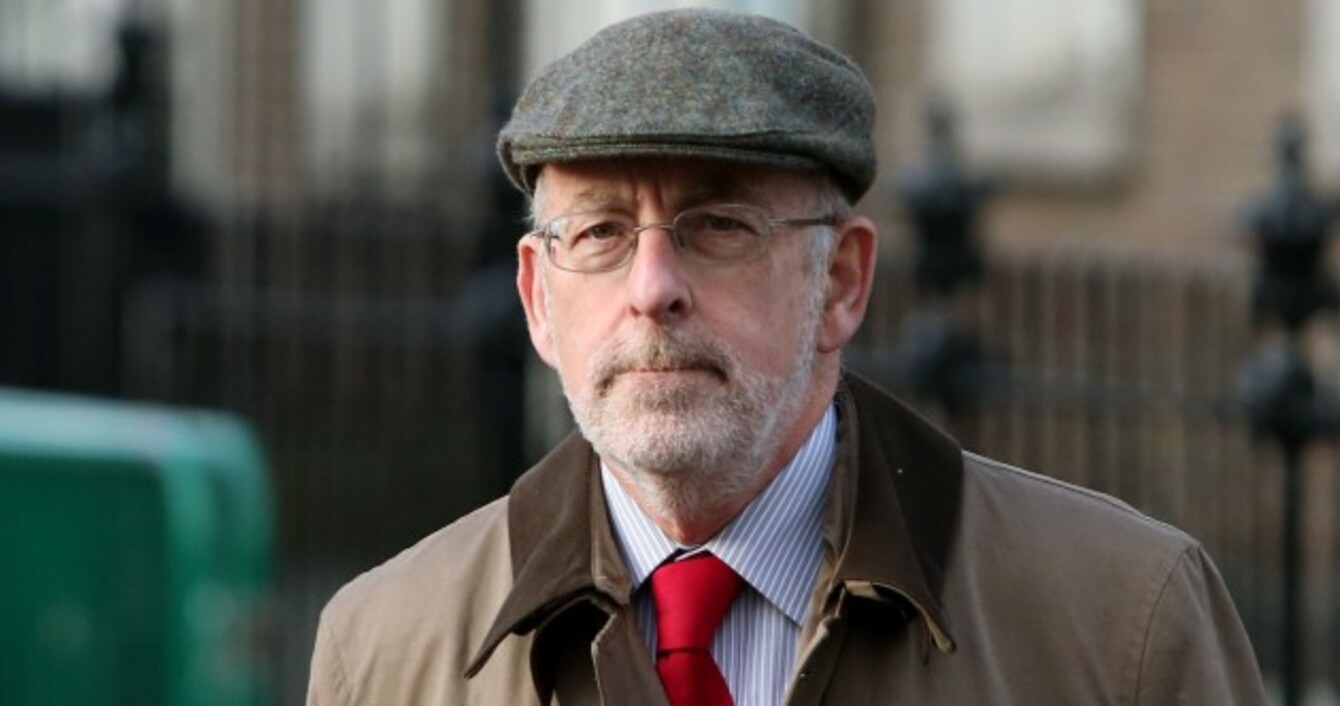 Central Bank governor Patrick Honohan
Image: Brian Lawless/PA Wire
Central Bank governor Patrick Honohan
Image: Brian Lawless/PA Wire
OUTGOING CENTRAL BANK governor Patrick Honohan will take home over half a million euro less than his entitlement during his six-year tenure as the bank's chief.
The bank's latest annual report, released today, showed the economist was on a salary of €254,048 last year – but he decided to gift the government €57,048 from that amount.
That brought his actual wages for the year to €197,000, behind the pay packets of the bank's deputy governors Cyril Roux, who got €310,000, and Stefan Gerlach, who was paid €230,350.
A spokeswoman for the Central Bank said the choice to hand back some of his salary was a "personal decision" Honohan had made.
Click here for a larger version
TheJournal.ie understands the move came in response to the government introducing pay caps for new semi-state and public service bosses in 2011.
Those rules limited semi-state salaries to €250,000 and senior public servants to earning below €200,000, but the restrictions didn't apply to existing staff like Honohan.
In total since 2011, the governor has handed back about €222,000 from his entitlement.
Wait, there's more
However Hohohan, who first took up his post in September 2009, also took a voluntary salary cut of 20% in 2010 on top of a mandatory reduction of 20% as part of widespread bloodletting in the public service.
That takes the total of his voluntary pay reductions and "gifts" to date to well over €500,000.
When asked in 2013 whether senior bankers should follow his example and hand over some of their salaries to taxpayers, Honohan declined to comment – adding it was a complex issue.
Earlier today, the 66-year-old told reporters he decided to stand down at the end of the year because it was the right time to go – and he had been considering retirement for a while.
It is better to say, 'yes, I'm going, they need to find somebody' and they have, you know, six months or so to do it," he said.
Finance Minister Michael Noonan said Honohan's retirement marked "the end of an era".
"His clear thinking, leadership and wise counsel helped to steer the country through some of our most difficult times and he has also guided the reform of the Central Bank following the financial crisis," he said.
He has left an enduring legacy in his contribution to the stability of the country which is now beginning to strengthen and grow."