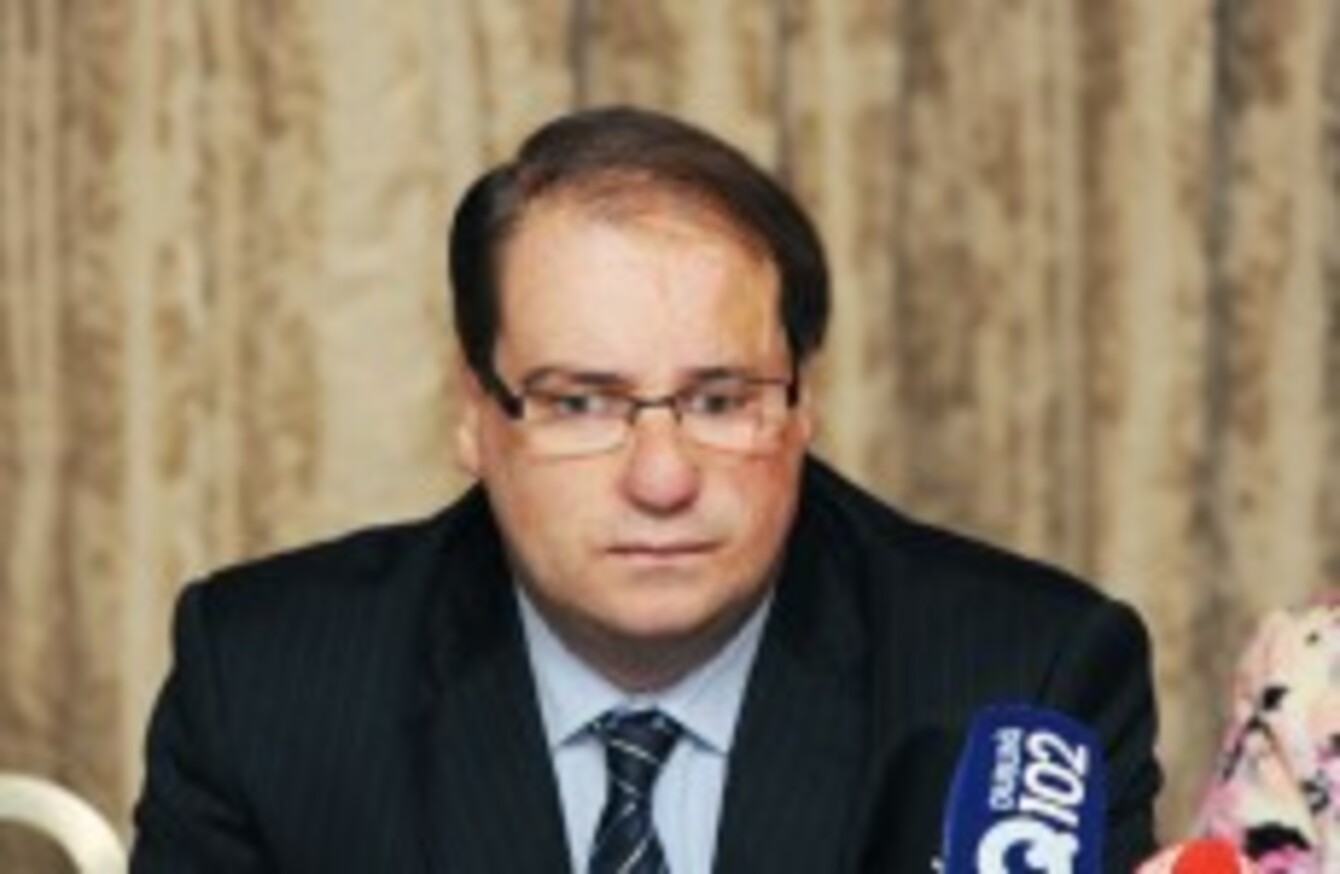 Patrick Nulty
Image: Sasko Lazarov/Photocall Ireland
Patrick Nulty
Image: Sasko Lazarov/Photocall Ireland
PATRICK NULTY, THE Dublin West TD who lost the Labour Party whip, two years ago has now resigned from the party completely saying it is not "acting in the interests of working people and a just economic recovery".
A Labour member for ten years Nulty was elected at a by-election in October 2011 before  being expelled from the parliamentary party over his vote against the Budget two months later.
His decision to quit the party was reported in the Irish Daily Star this morning and he has now issued a statement in which he says it was a "necessary" decision.
Nulty has been a frequent critic of Labour in government since he lost the whip and now says that he no longer believes his membership is of any use to advancing the political ideas he believes in.
"These ideas are social justice, equality and the creation of full employment with quality work in our society," he said, adding that he still has "great regard for the many decent, hardworking Labour members, supporters and public representatives who share my thirst for a better Ireland".
He has accused Labour Cabinet ministers of sacrificing "core social democratic demands for their own personal political ambitions" and said they had brought the "the entire political system into disrepute".
"Trust in our political system has been broken. This means there is a need for new ideas and social movements that are accountable to citizens, not powerful interests," he said.
Nulty said the announcement this week of the cut to special education needs resources from September was "hitting the most vulnerable hardest."
He added: "The Government has imposed savage cuts to housing adaption grants specifically provided to people with disabilities who need alterations to their home.
"We have personal insolvency guidelines published which seek to micro manage the personal finances of hard pressed families and we have seen cuts to Child Benefit which Labour had sworn to protect."
"These are not the actions of a party that is acting in the interests of working people and a just economic recovery. I am optimistic about the future of our country and I will continue campaigning for the radical change that is needed."
Patrick Nulty's statement in full this morning:
"I have taken the decision to resign my membership of the Labour Party. This was difficult because I have been a member of the party for over a decade. However, it was necessary."

"I no longer believe that membership of the party is of any assistance in advancing the political ideas which form the cornerstone of my value system. These ideas are social justice, equality and the creation of full employment with quality work in our society."

"I still have great regard for the many decent, hardworking Labour members, supporters and public representatives who share my thirst for a better Ireland. However the leadership of the party, and in particular the cabinet ministers who have sacrificed core social democratic demands for their own personal political ambitions, have brought the entire political system into disrepute."

"Trust in our political system has been broken. This means there is a need for new ideas and social movements that are accountable to citizens, not powerful interests."

"The most recent example of the Government hitting the most vulnerable hardest is the announcement that children with special education needs will not receive the resource teaching hours they require next September."

"The Government has imposed savage cuts to housing adaption grants specifically provided to people with disabilities who need alterations to their home. We have personal insolvency guidelines published which seek to micro manage the personal finances of hard pressed families and we have seen cuts to Child Benefit which Labour had sworn to protect."

"These are not the actions of a party that is acting in the interests of working people and a just economic recovery. I am optimistic about the future of our country and I will continue campaigning for the radical change that is needed."