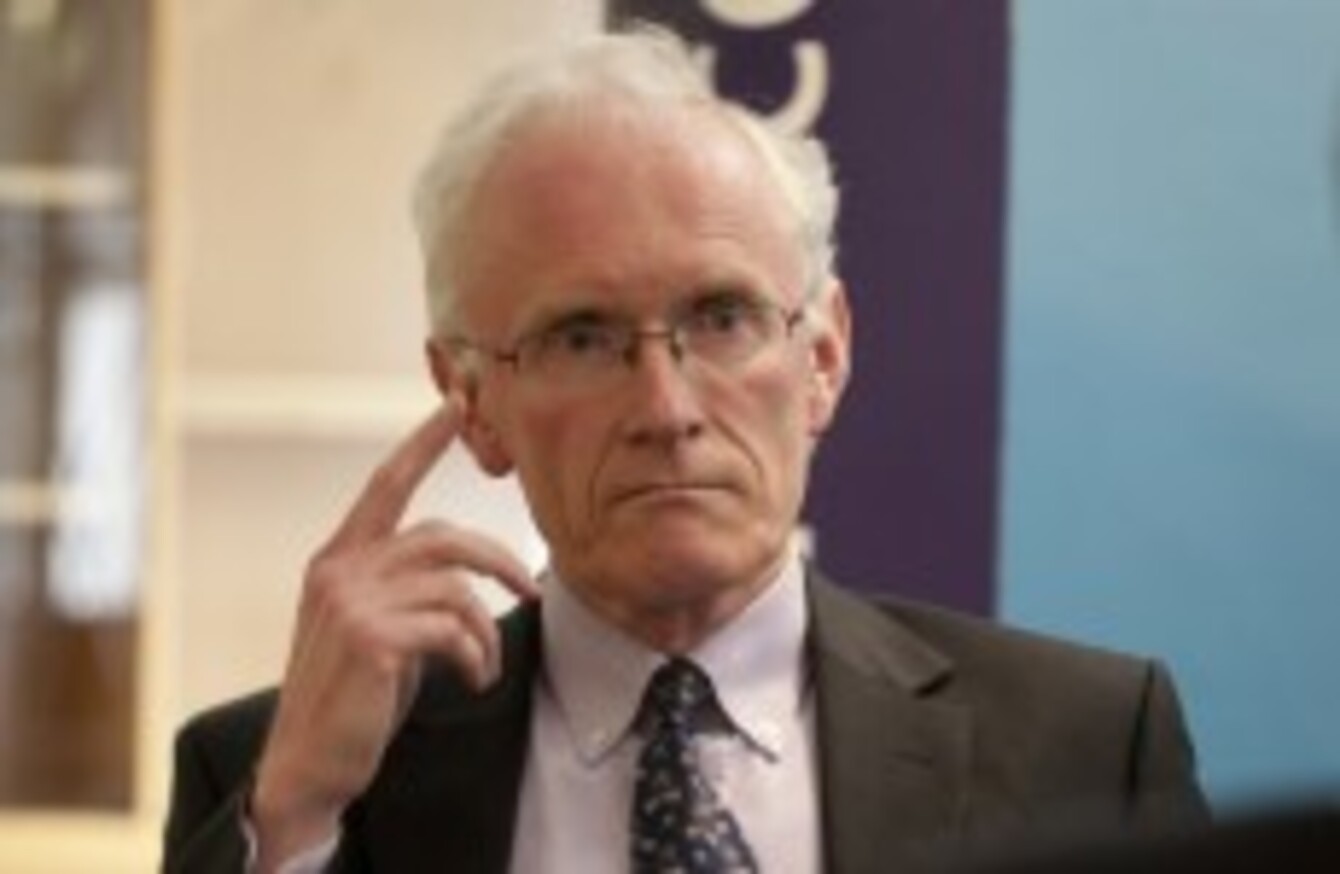 Image: Eamonn Farrell/Photocall Ireland
Image: Eamonn Farrell/Photocall Ireland
DIRECTOR OF CORPORATE Enforcement Paul Appleby has used his last day in office to call for changes to how Gardaí investigate white collar crimes.
In an interview with Morning Ireland, the retiring civil servant said a legislative change to extend the detention period of those suspected of corporate criminal activity would be helpful.
Currently, Gardaí can hold people suspected of drugs-related crimes for up to seven days but can only question white collar crime suspects for 24 hours. Appleby described this as a "very challenging time-frame" given the number of questions and issues that need to be asked and addressed.
Appleby has served at the head of the Office of the Director of Corporate Enforcement for over 10 years and has previously said that the long-running investigation into Anglo Irish Bank will not be impeded by his resignation. He has also promised to make himself available after retirement if his assistance was required.
The 58-year-old told Morning Ireland that the investigation into Anglo was complete from the side of the ODCE with all files already sent to the Director of Public Prosecutions.
He said he was satisfied that his office ran a professional and robust investigation into the bank's dealings. Although he conceded that it did take "some time", he said this was preferable to cutting corners which could lead to a collapsed case.
"I think we have taken the right approach. We have been methodical, we have gone at it very carefully. It has been useful and welcome that we have got some decisions out of the DPP in the recent past. Hopefully there will be some more decisions to follow."
Reflecting on the past decade, he said he believes that there is now a much greater appreciation in Ireland for the "need to be a good corporate citizen". "A lot of companies spend time and effort making sure they are legally compliant," he added.
Appleby retires on an annual pension of about €73,000 after 39 years of service. He will also receive a lump sum payment of €255,000, according to RTÉ.
His successor, who has yet to be officially named, takes over later this week and one of his first tasks may be to decide whether to probe the tax affairs of Wexford TD Mick Wallace.