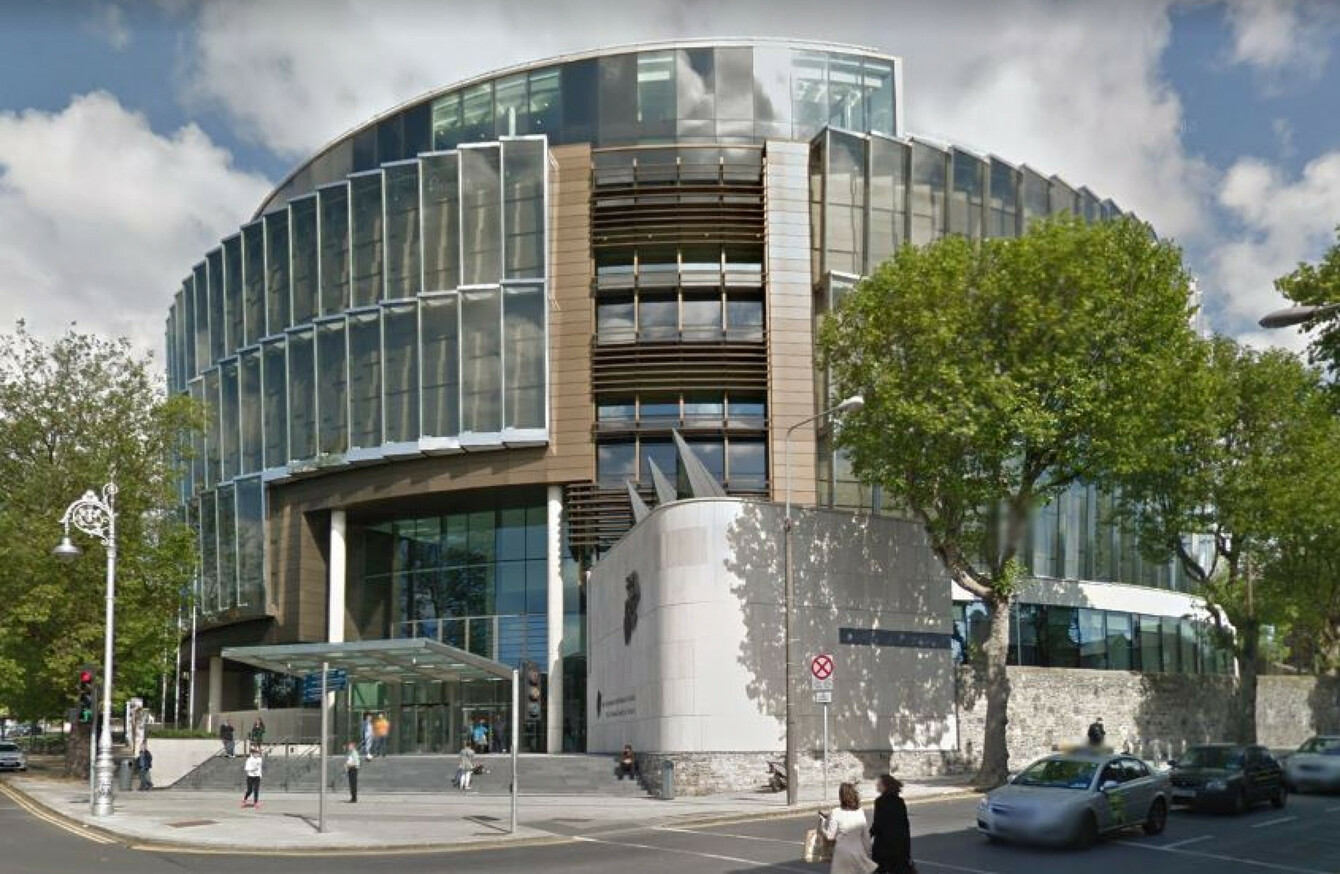 Dublin Circuit Criminal Court
Image: Google Maps
Dublin Circuit Criminal Court
Image: Google Maps
A KILDARE FATHER-of-five will be sentenced next week for assaulting a "popular, gentle" man who later died.
Construction worker Paul Gill (37) of Sarto Road, Naas, Co Kildare pleaded guilty at Dublin Circuit Criminal Court to assaulting the deceased Patrick "Patsy" Kelly (58) and another man, Martin Curtis, on 22 August 2015.
He had pleaded not guilty to unlawfully killing Kelly during the same incident and was acquitted of manslaughter after a six-day trial last month.
The jury heard evidence that the row was over late-night drinking and noise at Curtis' home on Sarto Road spanning seven years. Gill and Curtis had been neighbours.
Today, Detective Garda Enda Coleman said eyewitnesses in the case had described seeing Gill confront the deceased outside Curtis's house that night and punch him in the face.
Gill then dragged Kelly up to eight meters from Curtis' front door to the road and kicked him once in the head.
The detective told Orla Crowe SC, prosecuting, that Gill then attacked Curtis when he arrived on the scene. Emergency services arrived and administered continuous CPR to Kelly, but he died.
Postmortem evidence in the trial revealed Kelly died from heart disease and that the minor trauma from the assault was one of the contributing factors.
Detective Garda Coleman told Crowe that Kelly was a "popular, gentle person who was very well liked" and known in the town.
He said Gill has eight previous convictions, including one for a minor assault in 2000.
The detective agreed with Seamus Clarke SC, defending, that Gill was visibly upset in an interview after his arrest.
He agreed that Gill had a vague recollection of what had happened because he'd been drinking but that he had answered all questions and admitted the assaults.
In her victim impact statement, Kelly's sister said her family have been left with deep psychological scars.
Bernadette Kelly described her deceased brother as "kind and caring and extremely thoughtful" and said she still sets a place for him at her table at Christmas time.
Clarke asked Judge Melanie Greally to be lenient on his client, taking into account that Gill has also been "distressed and traumatised" by what has happened.
He submitted that Gill is a hardworking man who has had difficulties and tragedy in his own background.
Judge Greally remanded Gill on continuing bail and put the matter back for sentence to next Monday.
She warned Clarke that there would be an "inevitability" of some form of custodial element.
Comments are closed as legal proceedings are ongoing.