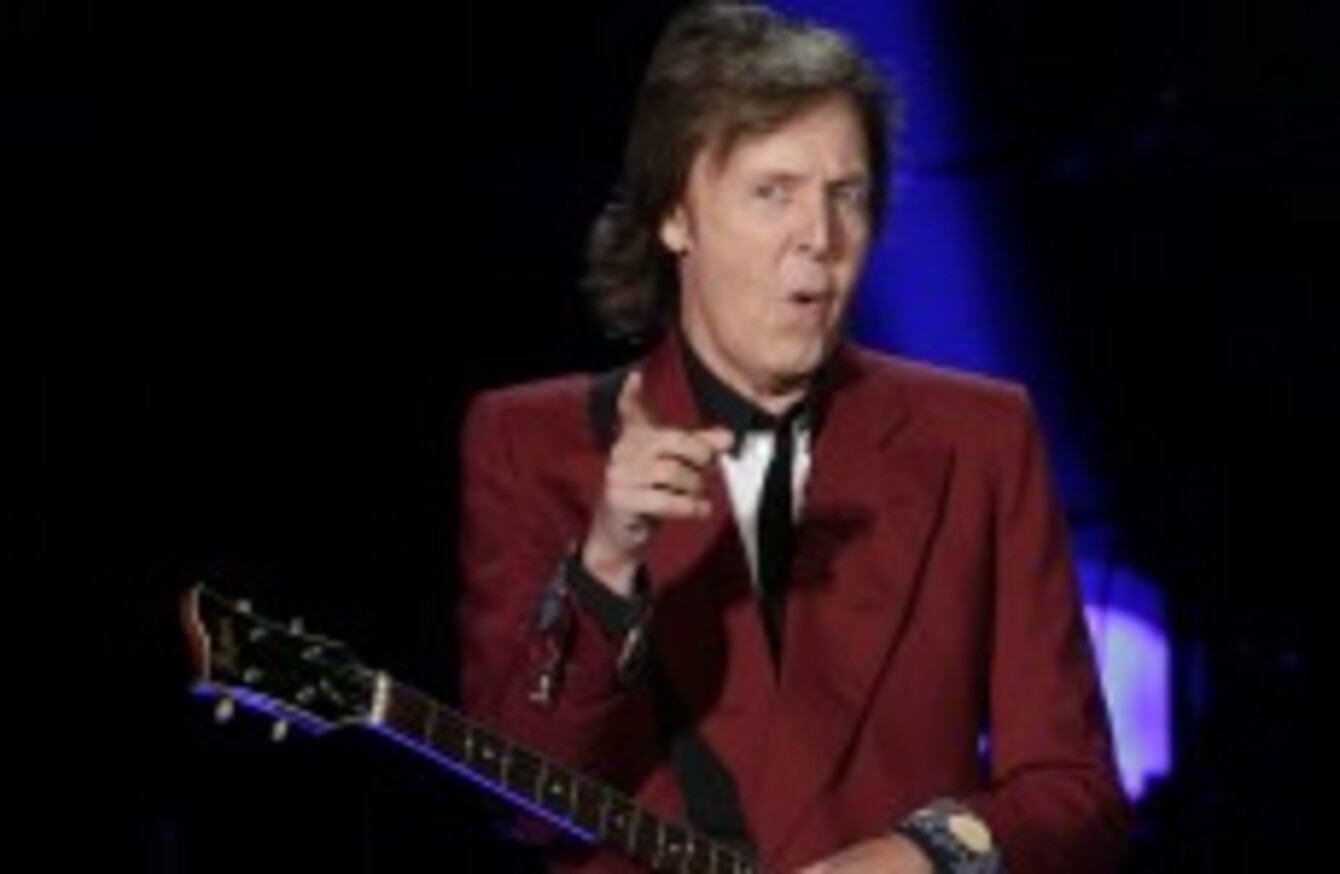 Image: Marcio Jose Sanchez/AP/Press Association Images
Image: Marcio Jose Sanchez/AP/Press Association Images
Paul McCartney has signed a letter urging Scotland to stick with the United Kingdom in next month's independence referendum, organisers said today.
The Beatles star has put his name to the Let's Stay Together campaign as organisers sought support on the streets of his native Liverpool.
More than 200 British celebrities, including Mick Jagger, Stephen Hawking and Judi Dench, have signed the letter.
Oscar, Grammy and Nobel Prize winners, Olympic gold medallists, lords, knights of the realm, professors and novelists are among the signatories.
Only people who live in Scotland get to vote in the 18 September referendum on whether to end the 307-year-old political union with England.
The letter signatories calling for a "No" vote — Scots included — do not have a vote but are hoping those who do will keep the union together.
"The decision on whether to leave our shared country is, of course, absolutely yours alone," the letter says.
Nevertheless, that decision will have a huge effect on all of us in the rest of the United Kingdom.
"We want to let you know how very much we value our bonds of citizenship with you, and to express our hope that you will vote to renew them.
"What unites us is much greater than what divides us. Let's stay together."
McCartney released the hit song "Mull of Kintyre" in 1977 with his band Wings. The song was a tribute to the area in Scotland where he has owned property since the 1960s.
Other signatories from the world of music include Bryan Ferry, World War II forces sweetheart Vera Lynn, Cliff Richard, Pink Floyd's David Gilmour, composer Andrew Lloyd Webber and Sting.
On the other side of the argument, one of the most famous Scotsmen in the world, Sean Connery, is the best-known celebrity activist.
"The 'yes' campaign has centred on a positive vision for Scotland," Connery has said of the referendum.
It is rooted in inclusiveness, equality and that core democratic value that the people of Scotland are the best guardians of their own.
Actor Brian Cox and controversial comedian Frankie Boyle also support the 'yes campaign.
© AFP, 2014 (with reporting by Daragh Brophy).