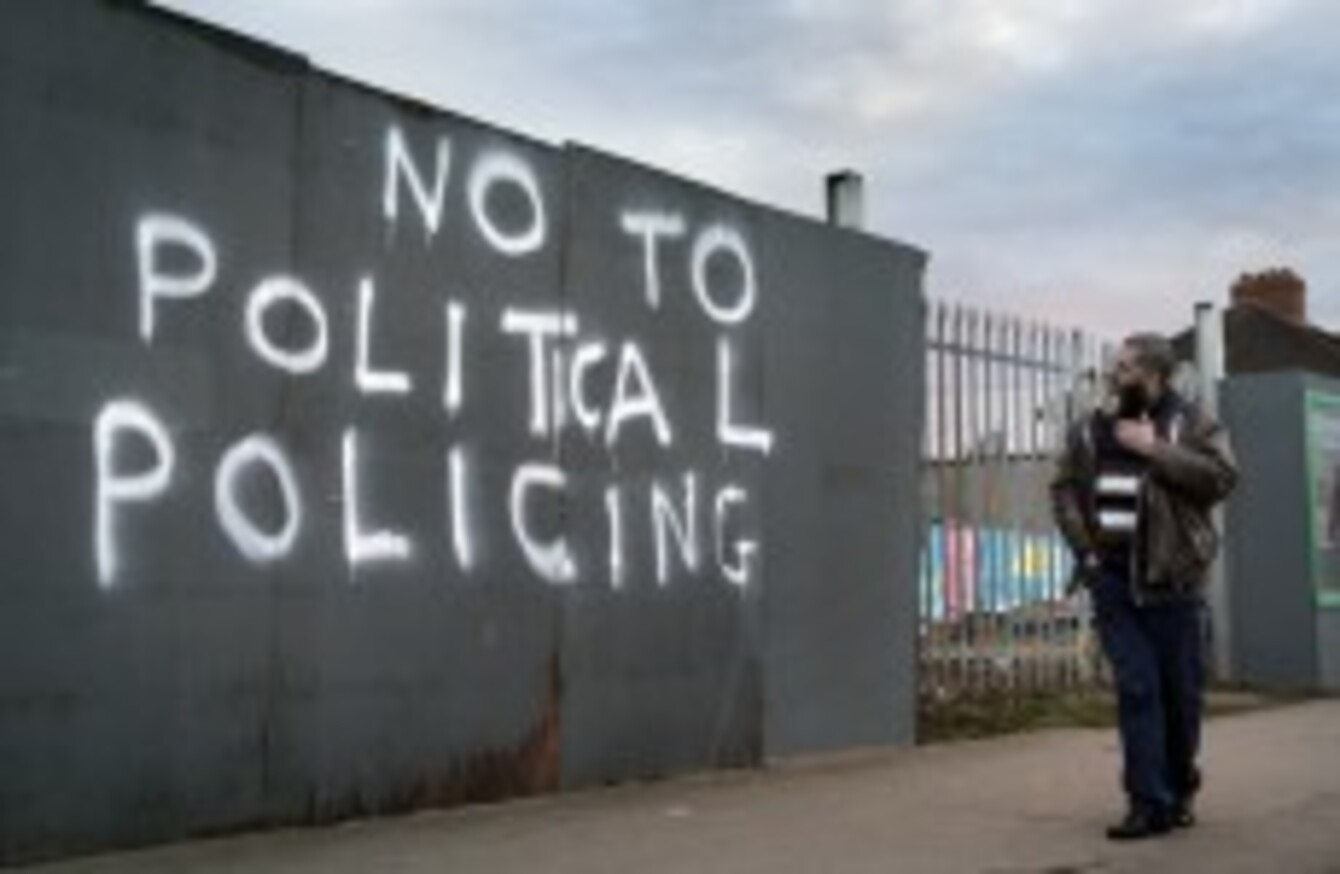 Graffiti painted on a fence Drimnagh Road, Dublin.
Image: Mark Stedman/RoillingNews.ie
Graffiti painted on a fence Drimnagh Road, Dublin.
Image: Mark Stedman/RoillingNews.ie
ANTI-AUSTERITY ALLIANCE TD Paul Murphy says the decision by gardaí in south-west Dublin to refuse the party permission to collect money amounts to a "strangling of the political process".
Last night, Murphy published a letter he received from gardaí refusing them a street and door-to-door collection permit on the grounds that some of the money received would be used to encourage an unlawful act.
Murphy has questioned what unlawful acts they were referring to and this morning the deputy says the decision is more evidence of "political policing".
"I think at this stage the evidence is mounting up," he told RTÉ's Morning Ireland.
"Let's look at it, we know that in February there were very unusual decisions about how to arrest people with dawn raid over 10 days, six, eight and ten gardaí involved in situations where there was no risk clearly. People arrested under very serious criminal acts, like false imprisonment."
Murphy also made reference the revelation that gardaí had been spying on anti-water charge protesters, including Murphy, as part of 'Operation Mizen'.
"It's political policing, it's overt interference in the political process," he said.
Murphy was asked about comments he's made during water charge protests when he said he was "elected to break the law".
This is he said was a reference to his decision not to pay water charges.
"This was clearly a reference to the call for a mass boycott, mass civil disobedience of water charges. That is a civil matter, not a criminal matter. It's a civil disobedience that the majority of people in the state are currently involved in, 57%."
Murphy says that his party is being "punished" for their political stance but that it is his belief that it will fail.
"I don't think this will work for them, I think it will backfire. I think people will see this as a strangling of the political process."