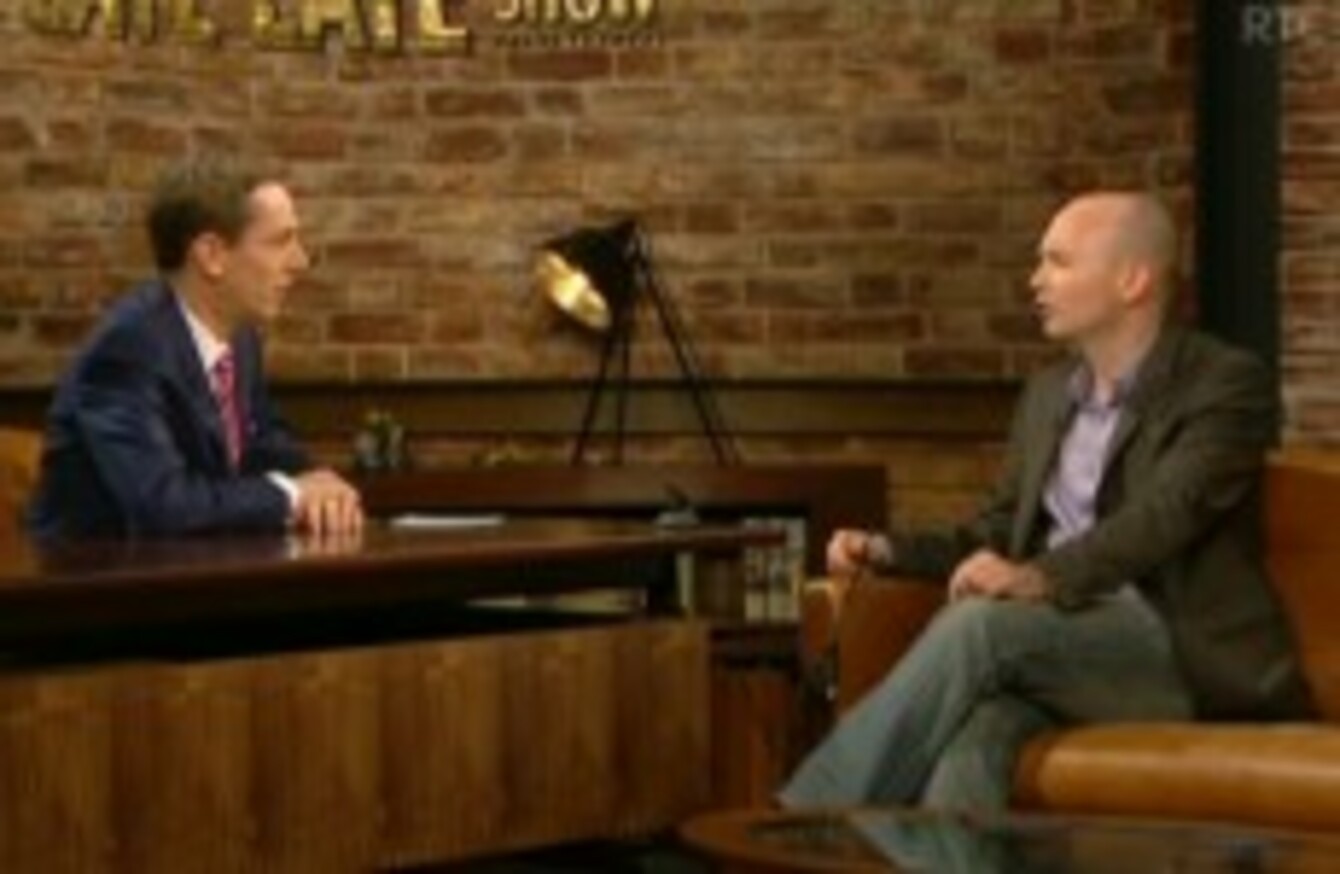 PAUL MURPHY HAS described the Late Late Show interview he did with Ryan Tubridy as "an exercise in badgering".
The Anti-Austerity Alliance TD made the comments on Facebook after queries about one section in the interview, where he was asked about the 'midget parasite' comments directed at President Michael D Higgins.
The interview was broadcast on Friday night, and within minutes was trending on Twitter:
During the interview, Murphy discussed his private life, water charge protests, and media appearances.
Last night, he described the interview as "an exercise in badgering and trying to make me responsible for things that are nothing to do with me", which he said left him "frustrated".
"Anyway, live and learn," concluded Deputy Murphy.
RTÉ said it would not be commenting on Paul Murphy's comments.