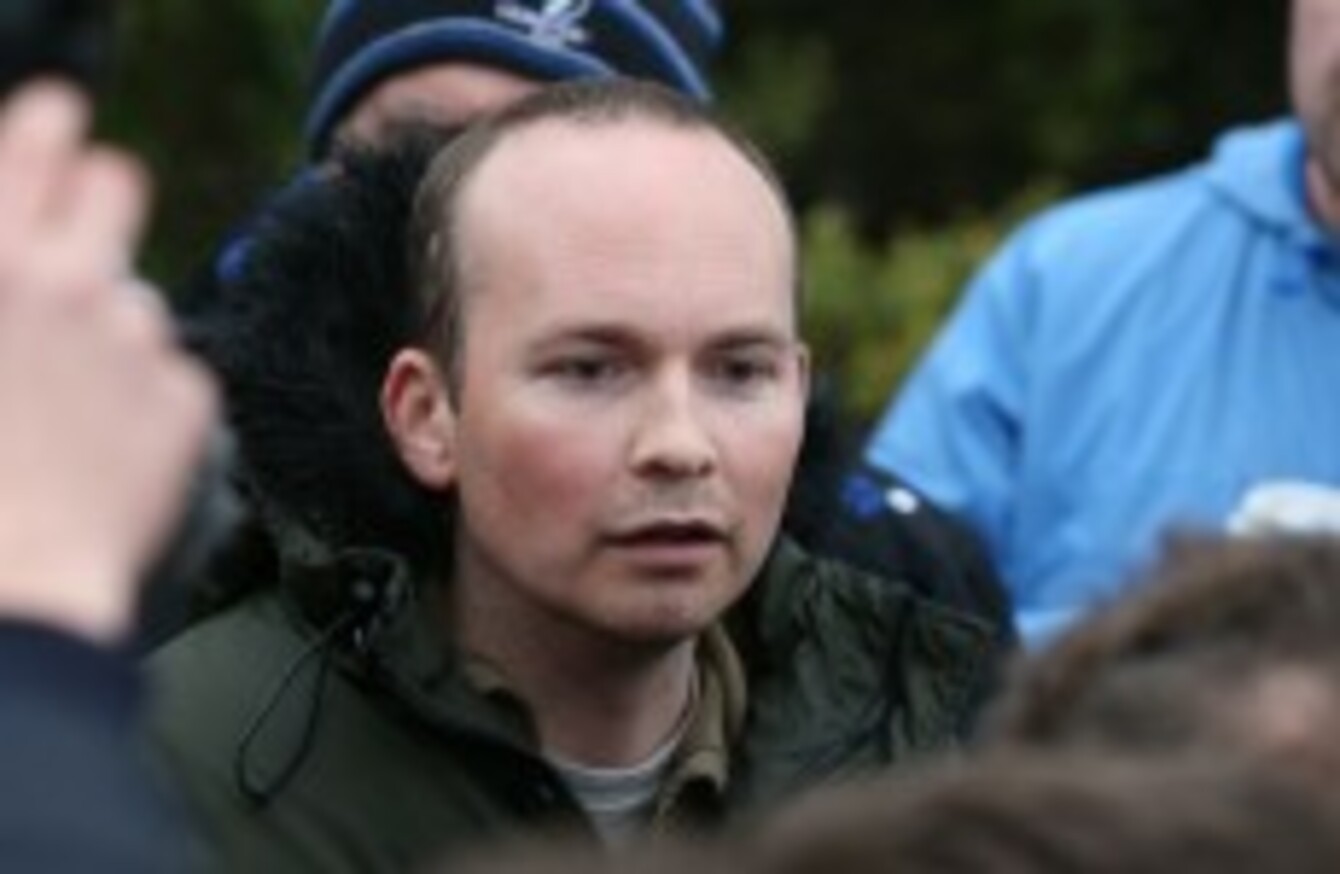 Image: graphy: Sasko Lazarov/Photocall Ireland
Image: graphy: Sasko Lazarov/Photocall Ireland
ANTI-AUSTERITY ALLIANCE TD Paul Murphy has called for a "significant response" if arrests over Jobstown protests continue.
Yesterday saw protests against the arrest of anti-water charge activists during the week.
Speaking on the Marian Finucane show on RTÉ Radio One this morning to Áine Lawlor, Deputy Paul Murphy said:
One would presume that the arrests will continue tomorrow, in which case there has to be a significant response, possibly a protest response next Saturday just to say this isn't acceptable, that political policing, which I think is clearly the case is what it is, is not acceptable
Asked if he was concerned about the "tone" of recent protests, he said he is "concerned about anyone being attacked, being threatened, anything like that".
But I don't accept the connection of that with legitimate protest and the use of those things to try and discredit legitimate protest, which I think is what's happening.
Labour TD Ciara Conway said that "this word legitimate protest is bandied about a lot".
She added: "I have never seen the level of aggression that is meted towards members of an Garda Síochána or the so-called establishment."
I think it's very easy to say it's not personal, it's political – but you have to remember that whatever about the particular incident around the Tánaiste Joan Burton, there were people who work with her who are just ordinary everyday people trying to do their job. I don't think they should be subject to that kind of intimidation.
There were 20 protesters arrested last week in connection with last November's Jobstown protest, in which Tánaiste Joan Burton was trapped in her car and hit with a water balloon.
Gardaí have received criticism from left-wing groups over the early-morning arrests.