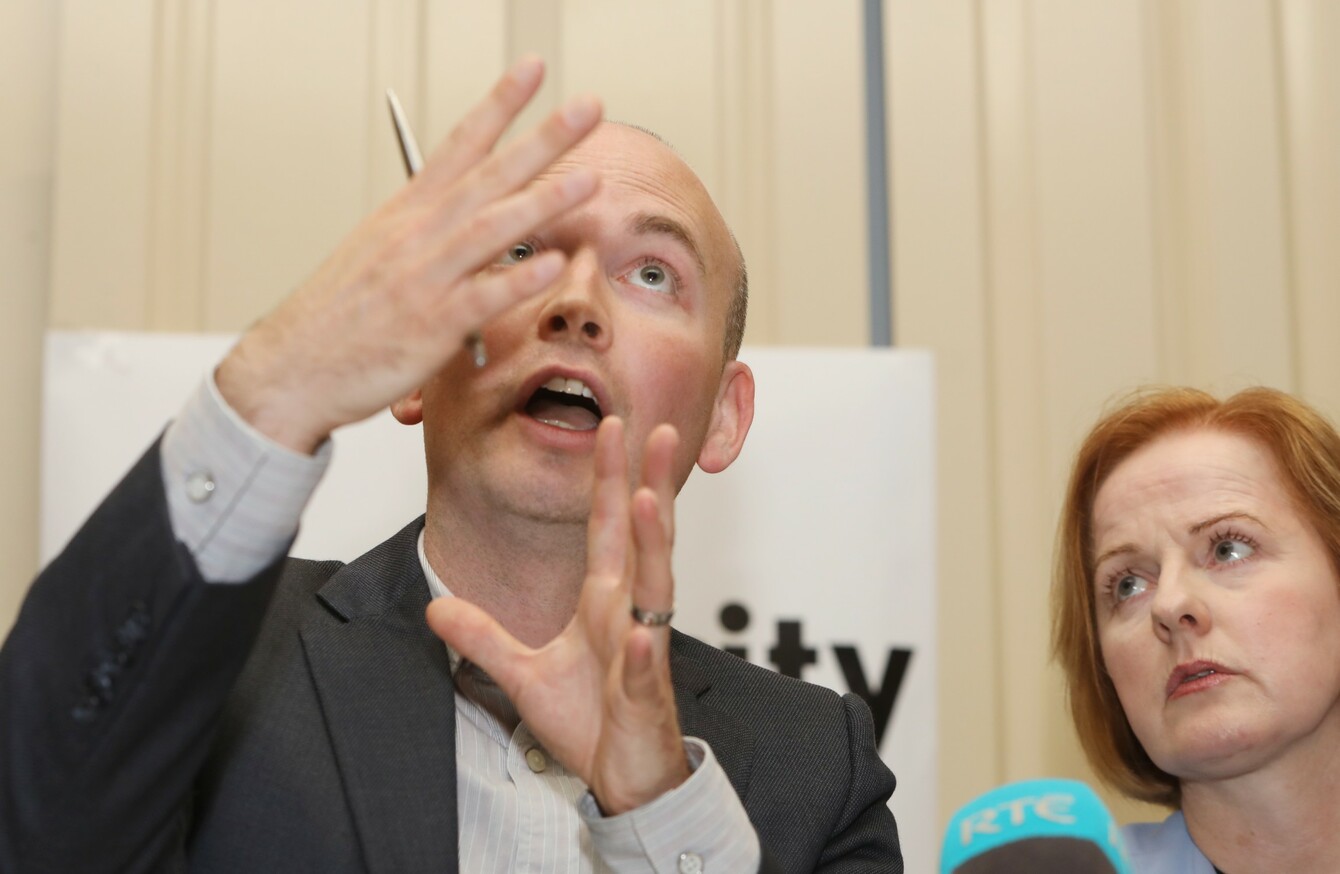 Image: Leah Farrell/Rollingnews.ie
Image: Leah Farrell/Rollingnews.ie
PAUL MURPHY HAS made a call for a public inquiry into how the Jobstown protest investigation was conducted.
Yesterday, Murphy and five other men were found not guilty of falsely imprisoning Joan Burton and her adviser Karen O'Connell at the water charges protest in 2014.
Speaking at a press conference in Dublin today, Murphy and other Solidarity party members went on the attack, criticising the gardaí for evidence given in the trial and calling for a public inquiry into the investigation.
"This was a politically-driven investigation," Murphy claimed, "designed to send a message to working class communities."
He said that it was not clear to him where the impetus for the investigation had come from, and it was important now to answer that question.
It's clear now that we need a public inquiry to find out why it happened.
Judge Melanie Greally drew attention to the Garda testimony as being inconsistent with what was seen in the video footage of the event in her final remarks to the jury earlier this week. She said that "on a number of instances, there was Garda testimony describing events that were not borne out by the footage".
Murphy rejected the claim that the contradictions in Garda testimony and what was seen in the video footage were as a result of the "frailties of human memory".
He wasn't as critical of the Director of Public Prosecutions, but claimed that the investigation was "flawed".
When asked about his use of social media during the trial, he said that he tweeted mostly "innocuous stuff" that he didn't feel prejudiced the case. Murphy also said that staff in his office retweeted some messages of support, but deleted them when the prosecution requested that he did so.
"I don't think this is the story here," he said. "It is a distraction. The story here is that people were found not guilty."
In a statement yesterday, the gardaí said: "An Garda Siochana do not comment on matters which are or have been before the courts."
"Ireland is ripe for the Left"
Source: TheJournal.ie/YouTube
His party colleague, Ruth Coppinger TD, said an important question to ask would be why charges of false imprisonment were laid against the men.
Mick Barry TD said that the verdicts in the Jobstown trial may be seen as having a significant impact in the future, and said that the appeal of left-wing ideas was growing in the country.
"In the next few months, we'll be stepping up the Left's opposition to Leo Varadkar's government," he said.
Murphy said that he and other Solidarity representatives would "stand together to present a challenge at the next election" based on the anti-austerity principles the party stands for.
"Ireland is absolutely ripe for it," he said.
Barry added: "The French have a saying: what the parliament does, the street can undo.
People power is becoming a significant factor in the politics of this country.