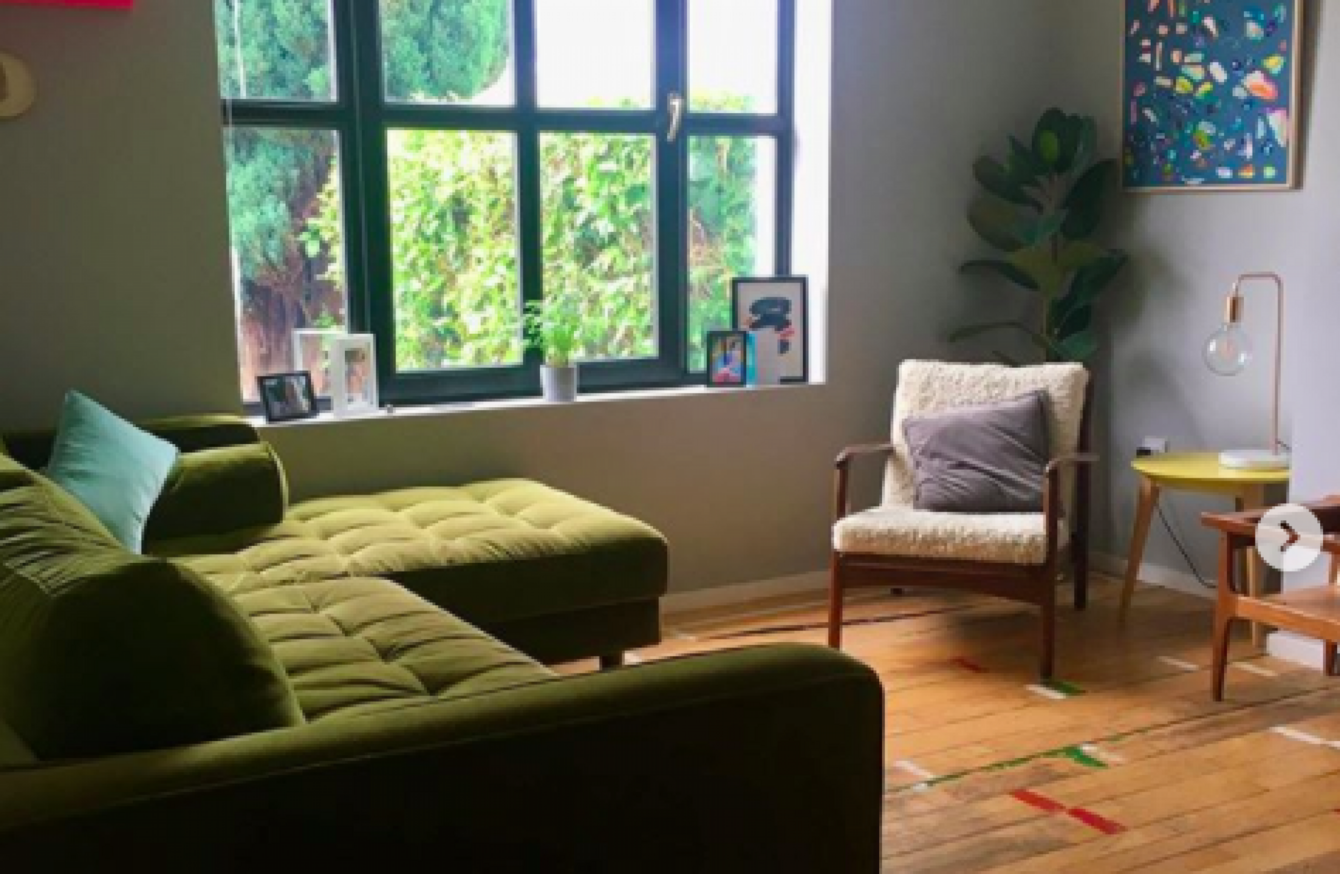 About you
Name: Paula McGurdy (@paulamcgurdyart)
Age: Highly classified…
Occupation: Visual artist
About your home
Location: Dublin
Type of house: It's a 1930s property which we've renovated and extended.
How many bedrooms and bathrooms? 4 bedrooms and 3 bathrooms
When did you move in? August 2019
Who lives there? My two children, my husband and I.
What made you choose this home over others?
We were looking for a house with a bit of character and the back garden is huge, so that was a big attraction too.
What's your favourite part of your home and why?
It definitely has to be my studio space. I'm an artist, and for so long I didn't have my own space. Now I have a lovely bright studio all to myself to make and create. The other favourite is our kitchen. I had dreamed about a ply kitchen for so long and had a strong vision of what I wanted it to look like. We went to a few kitchen places, but soon realised that it was something that needed to be bespoke, so we got a carpenter to see it through and we are in love with it. I wanted to go floor to ceiling and have a ladder installed and he made it all.
What's one part of your home you don't like so much?
I regret our carpet choice upstairs. I think if we were to do it again, we would go with birch ply floors.
What's the most unique part of your home?
Definitely our reclaimed gym floor, which is throughout the downstairs of the house. It's a real fascination to people. Also our kitchen with the ladder and our yellow window at the front of the house which contrasts the dark exterior.
How does an average day start in your home right now?
I'm generally up at 6am.U go for a quick run to get my mindset in the right space and my husband leaves at 7am. The kids' school starts early, which I love. After the kids have been dropped off at school, I come back around 8.30am, and do a little tidy up after the breakfast chaos.
#Open journalism No news is bad news Support The Journal

Your contributions will help us continue to deliver the stories that are important to you

Support us now
I then pour myself a cup of coffee and head into the studio at the front of the house which gets the sun in the morning. I catch up on emails, parcel up orders, work on a commission etc. I'm working on a new collection of work, which is currently my main focus. Then it's school pick up at 2pm and into the homework. As our kitchen is large, it's a great place for the kids to do their homework and catch up on their day. In the afternoon, the kids watch a bit of TV in the lounge or play in the back garden on the trampoline. The garden is a work in progress and we hope to put some time into it next year. 
How does an average day end in your home right now? 
We normally eat around 6pm and then that turns into bedtime very quickly. After dinner, we might watch a bit of TV with the kids (our current favourite show is Queer Eye) or play a card game as a family. Bedtime is around 8pm and normally everything is quiet by 9pm!
If either myself or my husband Roly have work, to do we will continue this. I will either work in the studio, or do some study on the sofa with cuppa in hand. I'm attempting to go to bed earlier, which is difficult for a night owl, but try to be in bed for 11pm.