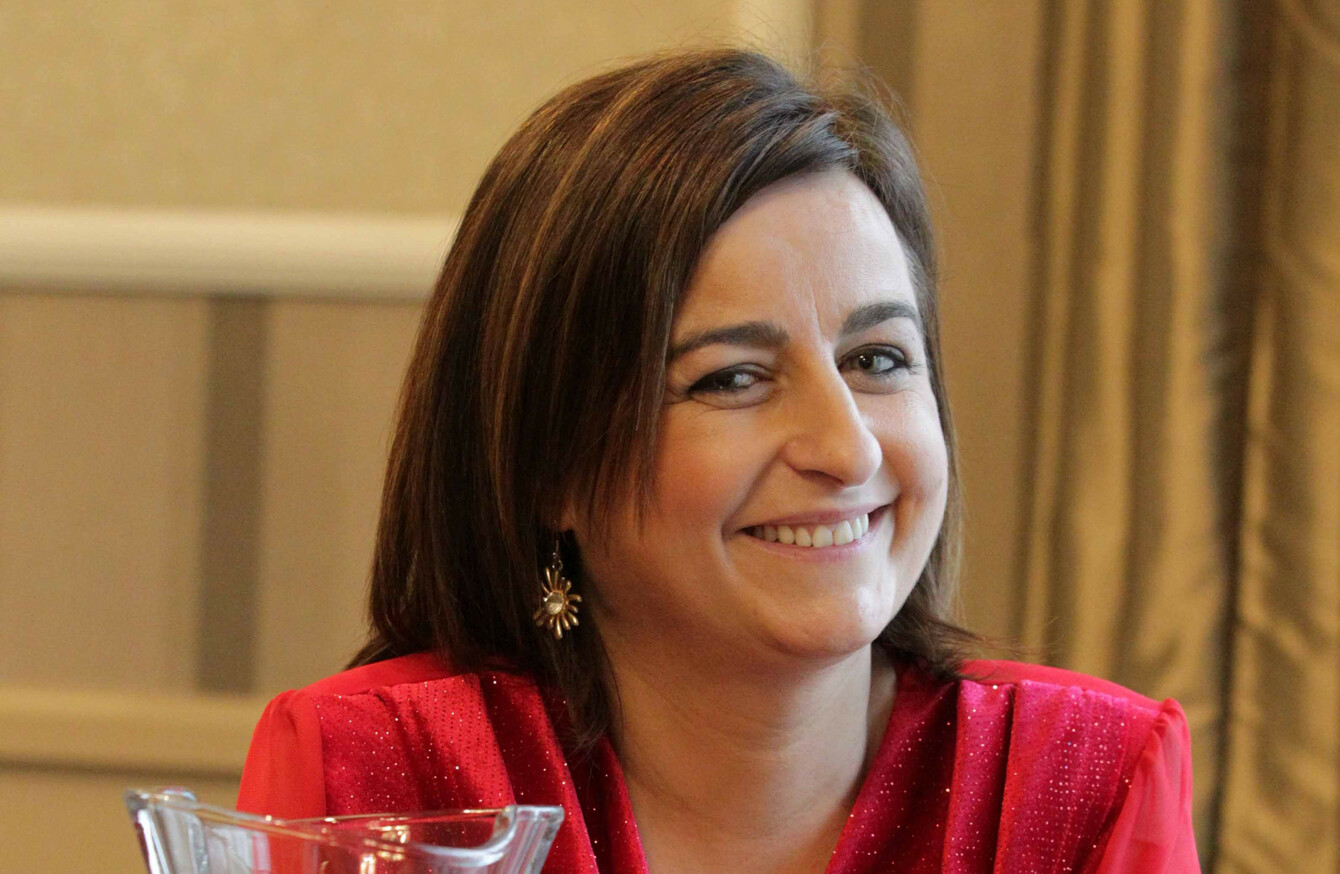 Paula Robinson with her Carer of the Year award.
Image: Mark Stedman
Paula Robinson with her Carer of the Year award.
Image: Mark Stedman
A CAVAN WOMAN who cares for her elderly parents every single day received an award for Ireland's Carer of the Year 2017 today.
Mother-of-two Paula Robinson (48) provides round-the-clock, full-time care for her mother Mary, who has Alzheimer's, and her father Jimmy, who has bowel cancer.
She has been her parents' primary carer for eight years, while raising her two children who are now aged 20 and 14.
Robinson sleeps in the same room as her mother to ensure her safety, hand feeds her every meal and is up numerous times every night with both parents.
Her four sisters – who live abroad in America and England – nominated her for the award to say "thank you" for all of the selfless work she does.
Her family described her as an "amazing woman who always puts others first".
Those present today were just a few of the estimated 360,000 family carers around Ireland.
Others who were recognised at the CarePlus Pharmacy Carer of the Year ceremony today were Liz Forde and Fiona Kelly Campbell.
Forde is a mother of seven children, three of whom have disabilities. Her daughter Ellie has Asperger's, Gwen requires round-the-clock care for hypomobility syndrome and Cillian lives with brain damage and is peg fed.
Campbell, meanwhile, cares for her three children, and her mother. Her oldest daughter was born with a chronic illness, her youngest son has special needs and all three children require frequent visits to the hospital.
A number of young carers were also picked out for the exceptional contribution.
They included:
Jack Cooney (10) from Tipperary. He helps care for his 16-year-old brother, James, who lives with cerebral palsy, is a wheelchair user and requires round-the-clock care.
Adam Hyland is 14, and from Clondalkin. He helps his mother care for his dad Pat (66) who has multiple illnesses including dementia, diabetes and chronic pain.
Alannah Donnelly (15) is from Offaly and helps care for her 12-year-old brother, Conor. He has intellectual disabilities, and several behavioural issues that result in aggression and harmful behaviour towards others.
Alexandra Ajoi (15) is from Sligo. He is the primary carer for her mother, Susan (41), who is a wheelchair user with chronic pain and has epilepsy.
Commenting on those recognised, Catherine Cox, from Family Carers Ireland said: "We host these awards to recognise the huge contribution of our family carers and young carers. It is fantastic to be here today and see 30 carers from counties across Ireland represented to celebrate with their families."