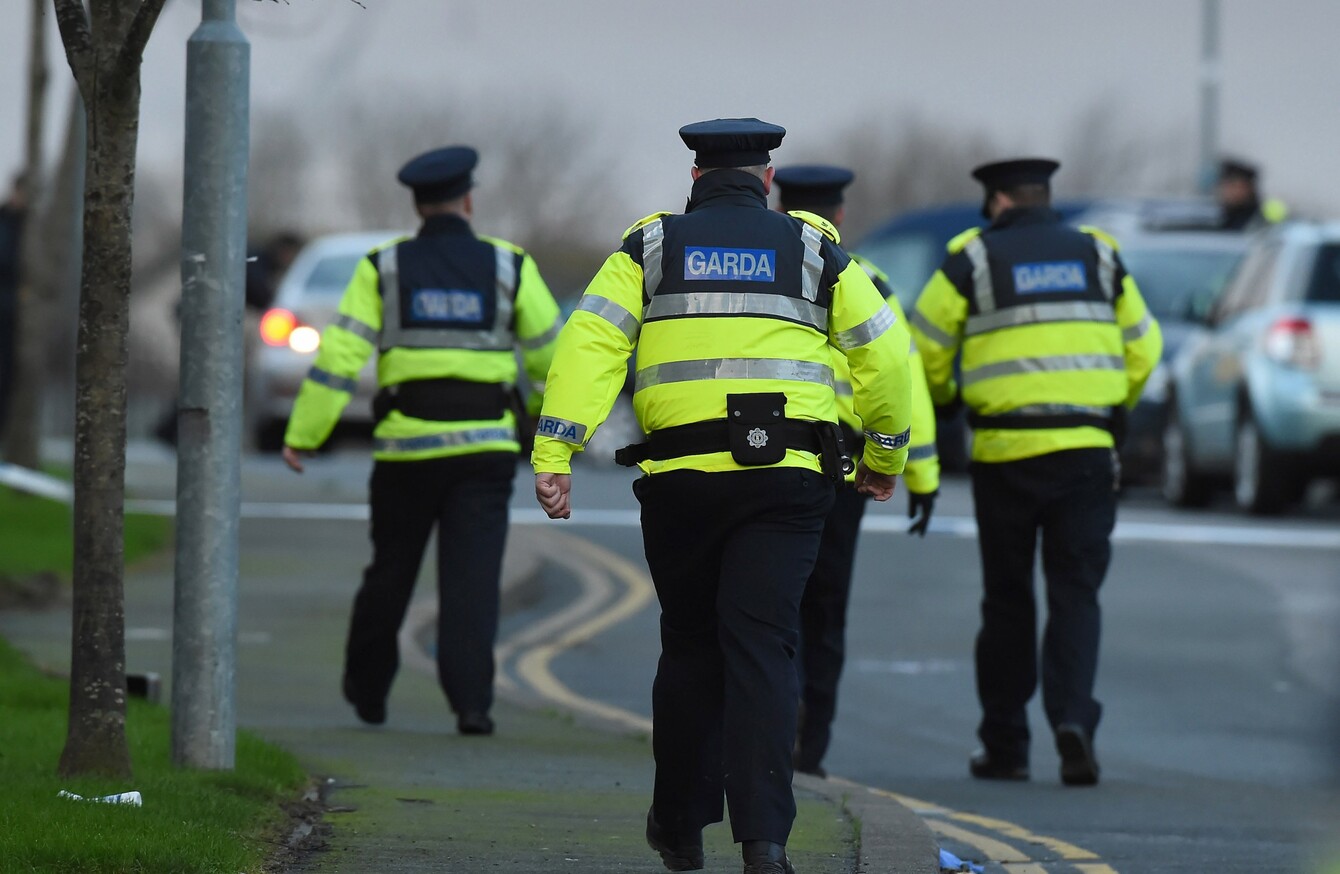 File photo
Image: Philip Fitzpatrick/PA Wire
File photo
Image: Philip Fitzpatrick/PA Wire
OVER THE PAST month workers from across a range of public and private sectors have proposed industrial action. 
In the course of the past month there has been public discontent from teachers, train drivers and – most prominently – Luas drivers.
Speaking to TheJournal.ie, representatives from the country's rural garda divisions have explained how seeing the action being taken has amped up feeling among the grassroots.
'We want our pay back'
Divisional representative to the GRA for the Sligo-Leitrim division Garda Ray Wims told TheJournal.ie: "At the GRA conference in Carlow last year… we were mandated by our members to restore pay. And since that the members in my division have said 'right, we want our pay back'."
While changes to uniform, the provision of specialised garda patrol cars and problems with how the PULSE system are operated are also issues – all come secondary to pay restoration.
"Members I represent, they're happy to see ordinary workers getting a decent pay package for what they do so we have no issue with what bus, rail and Luas drivers get," Wims explained.
We're just interested in ourselves and restoring the pay. It's not a pay rise we're looking for. It's a restoration of pay.
GRA representative from Donegal Brendan O'Connor reported similar feelings among the rank-and-file. Asked if there is a frustration among members in his division, he said:
"It wouldn't frustrate people. I'm a trade unionist and I would applaud any group of workers taking collective action.
It would focus our members' minds on how badly their pay and conditions have been impacted by the crisis.
'We've lost so many'  
The issue of low pay is compounded in rural areas by the stripping back of overall garda numbers.
"Our division has lost so many," James Morrisroe, GRA representative from Monaghan explains.
We've seen a 22% reduction in numbers since 2008, that is a lot on the ground.
He noted that since recruitment began again in September 2014, his division has only seen an additional 10 members added to it – meaning they've experienced an overall loss when retirements are taken into account.
O'Connor said that his divisional area of Donegal had seen the addition of only around 10 additional gardaí in the past 18 months.
'It's going to be hard for us to contain our members' 
In October last year rank-and-file gardaí voted to reject the Lansdowne Road pay deal, with frustration that it didn't address 30 additional hours that gardaí were required to work a year that were laid out in the previous Haddington Road agreement.
In his address to Garda Commissioner Nóirín O'Sullivan at the GRA conference last year in Carlow, the organisation's President Dermot O'Brien hit on areas of reduced pay for gardaí, saying:
Don't dress up reducing our conditions and increasing our productivity as necessary reforms. You are asking for far more and paying considerably less.
In the past week O'Brien called for the next government to "immediately engage" on the issue of pay restoration.
Pressure is building for changes to be made.
Last week the GRA's central executive council representative from Cork Michael Corcoran told TheJournal.ie that members in his division had openly discussed the possibility of strike action.
Asked about this, Wims was quick to point out that other means of advancing the discussion had not yet been properly reviewed – and talking about industrial action was premature.
"What we have to do is we have to explore the first step first. We haven't explored these yet. We need to enter into talks for restoration of pay," he said.
I don't think there is any point at the start saying,, 'alright, here we're going to go out on strike', the first thing Kieran Mulvey (the chief executive of Labour Relations Commission) might say would be, 'alright, what did you do? What did you look for?'
However, Wims did also emphasise that action would need to take place quickly.
"While striking is illegal, it is going to hard for us to contain the members," he went on.
'Turning to anger'
"If I had to gauge the mood, I would say that frustration is turning to anger," O'Connor said.
Gardaí were ostensibly offered a pay increase under Lansdowne Road agreement – but many felt these didn't account for the hit that gardaí had taken during the downturn. 
"The pay deal that was put on the table contained some of the most draconian measures you could think of," O'Connor went on.
A large portion of that pay deal was the reversal of an unfair income levy. Our members felt that they were entitled to that income back anyway.
O'Connor pointed to an industrial harmony clause contained in the Lansdowne Road agreement as one problem area – something that would have created binding conditions within which dispute would be handled.
The agreement had also not addressed the 30 extra working hours, something that rank-and-file gardaí committed to discontinuing in January of this year.