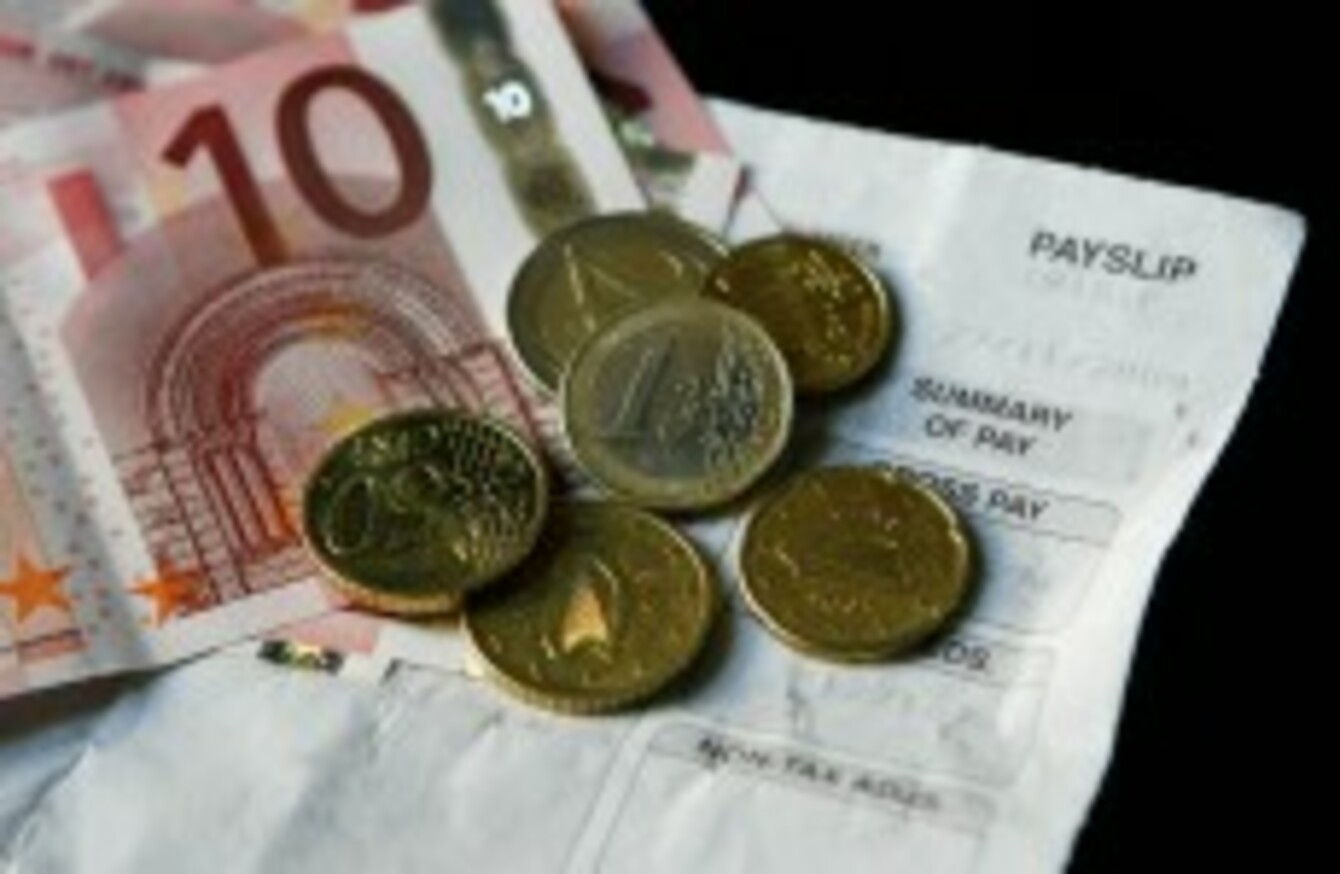 Image: Niall Carson/PA Archive/PA Images
Image: Niall Carson/PA Archive/PA Images
EMPLOYERS PLAN TO hike workers' pay this year by an average of around two per cent, a survey by PwC has found.
73 per cent of employers plan to increase wages, a rate which looks set to climb to 75 per cent in 2015.
However, despite the promised pay increases, other costs will diminish the final impact of wage rises in workers' pockets.
The local property tax and reduced personal tax reliefs will jack up the tax burden, while bigger insurance and utility bills also promise to limit the impact of wage rises on consumers' disposable income.
The report stated:
The reality is that companies will continue to face the challenges of motivating and engaging employees with modest pay increases in a difficult business and fiscal environment.
Skills shortages in the IT, finance, actuary and engineering sectors will put upward pressure on pay packets in these industries in 2014. The overall trend towards pay increases has picked up since 2013, when the average wage increase was 1.3 per cent.
Companies are also backing off costlier benefits for employees. Sky-high health insurance premiums are discouraging employers from buying policies for staff, while many are looking to switch from defined benefit to defined contribution pension schemes.
Bonus prize
If you're lucky enough to get a performance related bonus, you could be in for a significant pay increase. Of the companies surveyed who said they were planning a bonus for employees, 88 per cent said it would be increased.
Professionals can expect bonuses of around 10 per cent for hitting performance related targets, with managers pulling in bonuses of around 16 per cent. Unsurprisingly, those working in financial services can expoect bonus levels 4-5 per cent higher than in other industries.
Do you expect to receive a pay increase this year?

Poll Results:
Doesn't apply to me (student/unemployed/retired) (835)