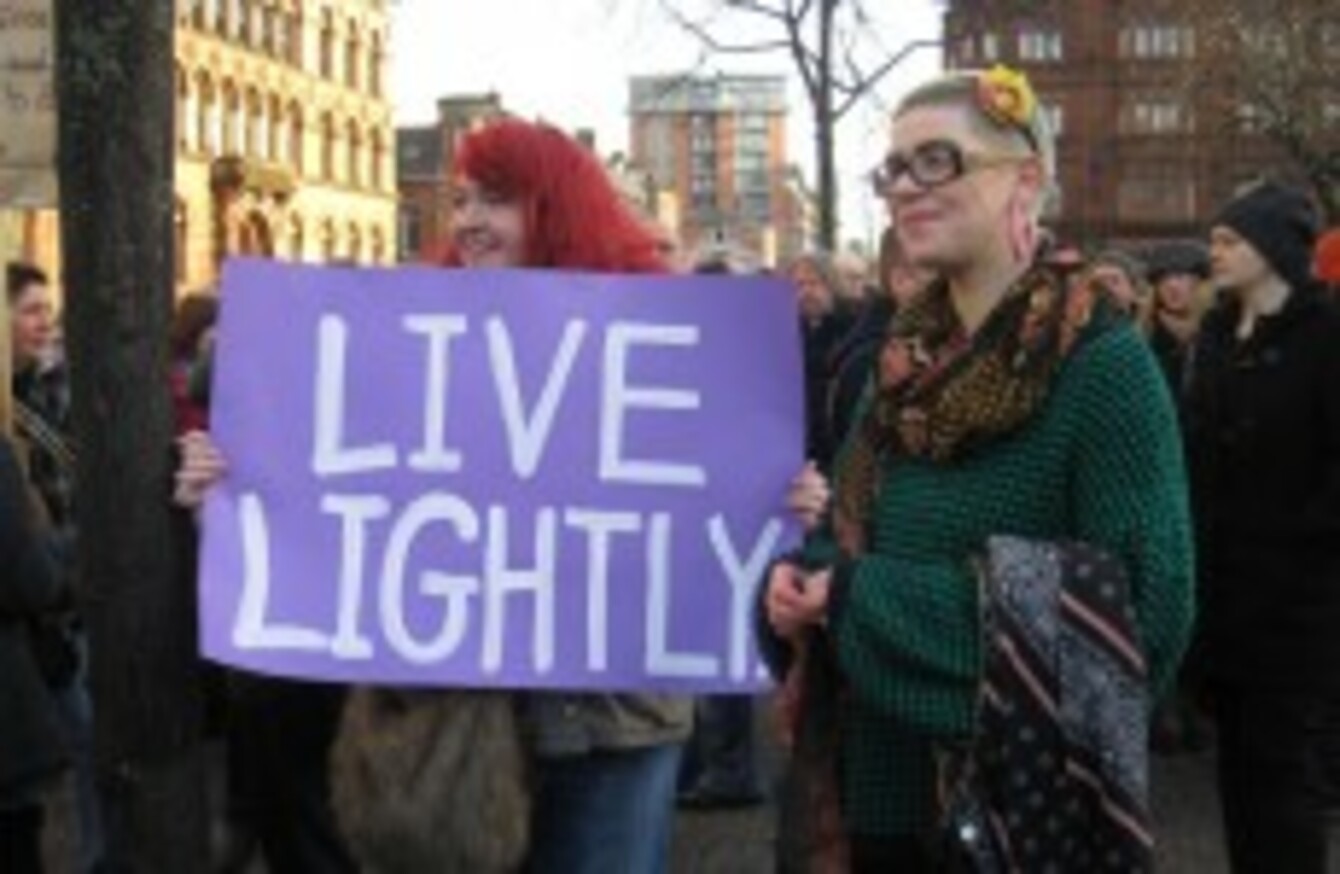 Some of the participants in the event
Image: Lesley-Anne McKeown/PA Wire
Some of the participants in the event
Image: Lesley-Anne McKeown/PA Wire
POLICE SAY THAT in the region of 1200 people turned out for a peace rally in Belfast today.
The rally was organised by local artist Paul Currie to promote peace, and took place outside Belfast City Hall from 11am – 12pm.
There was a two minute 'no silence' at the event, where people were encouraged to clap, make music and cheer in a peaceful way. The event was PSNI-approved, and had no politicians speaking or speeches.
A flier circulated online said that "our numbers and our presence will be our message" and that the aim was "to show our neighbours and the world once and for all that we are not about two communities at war, but that Northern Ireland has moved on".
People were asked not to bring flags to the event.
Those taking part were commended by the PSNI for their behaviour:
The rally came in the wake of recent disorder following the decision by Belfast City Council to fly the Union flag at the City Hall for 17 days a year, rather than 365 days.
Yesterday, a separate peace rally was held in the city, with campaigners from all sides of the community linking arms and forming a human chain around the city hall.
Peace Gathering

Peace Gathering

Peace Gathering

Peace Gathering

psni belfast peace