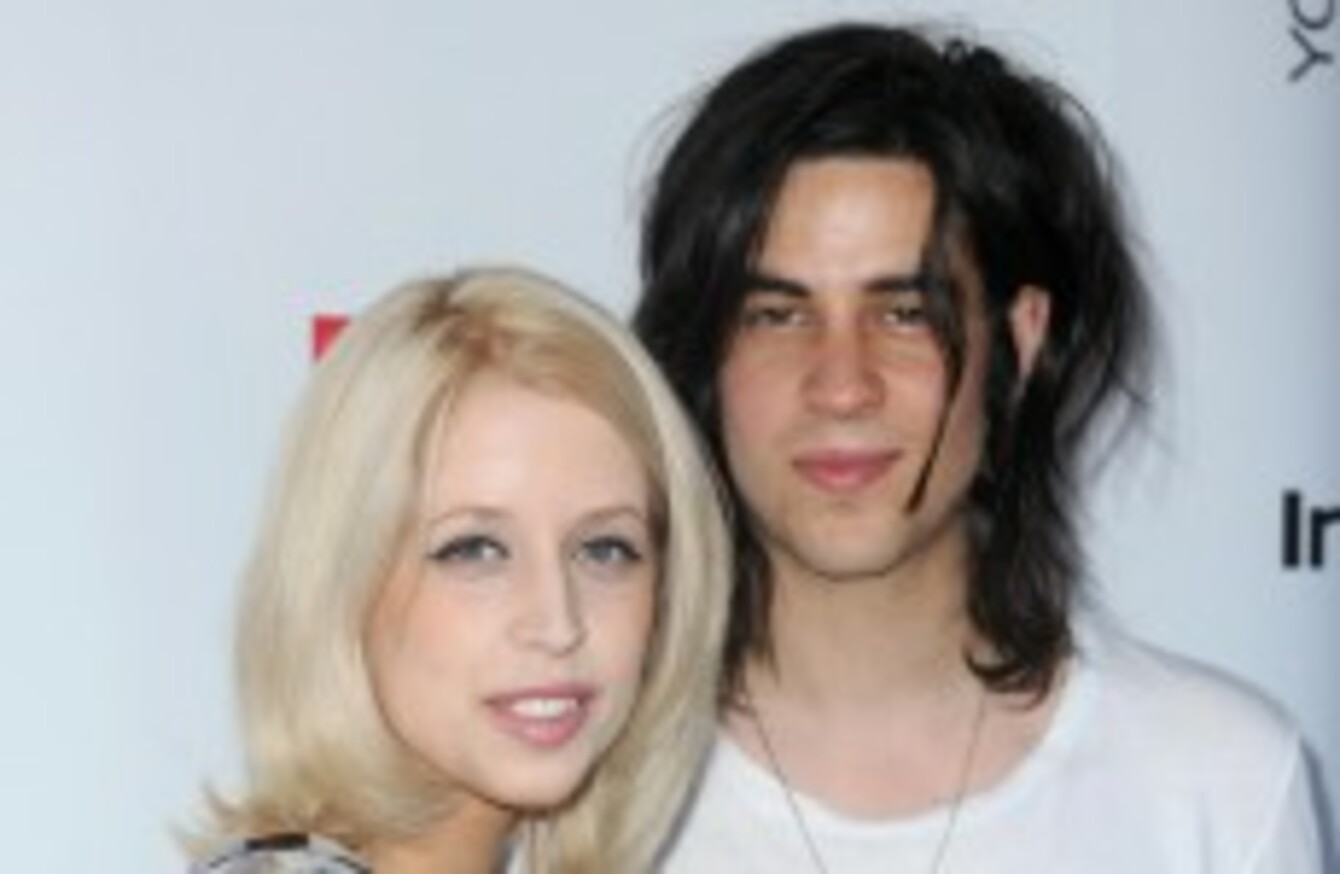 Peaches Geldof and Tom Cohen.
Image: PA Wire/Press Association Images
Peaches Geldof and Tom Cohen.
Image: PA Wire/Press Association Images
Updated 22:57
PEACHES GELDOF'S WIDOWED husband Tom Cohen has told the inquest into her death that his wife had been a heroin addict.
The UK Independent reports that Cohen was asked by Coroner Roger Hatch, whether Peaches Geldof had been a Heroin addict, he answered: "Yes".
He also told the inquest that he had witnessed Geldof flushing drugs she had hidden down the toilet.
Cohen confirmed to the inquest that Geldof had been seeking treatment for a drug problem for two years and was undergoing weekly drugs tests.
He said that she began using heroin again in February.
Cohen had been away with the elder of the couple's two children on the weekend before her death. He found her body in their home in the the Southeast of England on Monday 7 April.
He said that he had spoken to her for the final time on Sunday evening and had no concerns for her wellbeing.
"I found her in the spare bedroom. We both used it when the kids were sleeping," Cohen told the coroner.
Preliminary investigations into her death indicated that heroin had played a role in her death.
This finding has been confirmed today with the inquest ruling that the 25-year-old died of a heroin overdose.
Pathologist Peter Jerreat told the coroner in Kent that the heroin in her system was 'in the fatal range'.
The full inquest into the death of the model and journalist heard from Jerreat who said that there was evidence of codeine, methadone and morphine in her blood.
The methadone had been synthesised  from heroin, he explained.
BBC News reports that the inquest was made aware that Geldof was a heroin addict and took the substitute drug methadone for two-and-a-half years before her death.
Geldof's mother Paula Yates died of a heroin overdose when Geldof was 10-years-old and Geldof had spoken of her difficulty being compared to her growing up.