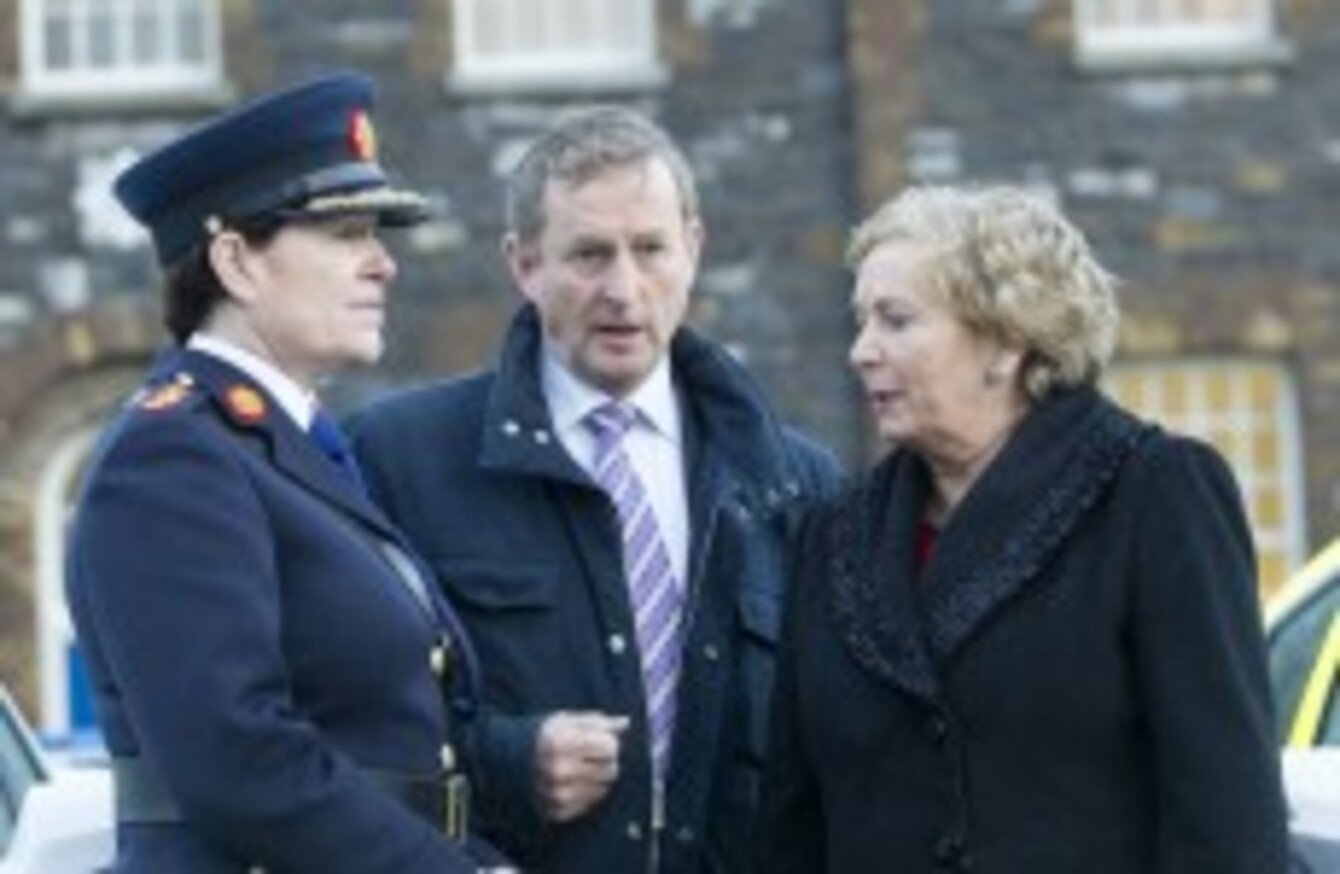 Image: Sam Boal/Photocall Ireland
Image: Sam Boal/Photocall Ireland
MINISTER FOR JUSTICE Frances Fitzgerald has said "there is no hiding place" for gardaí who cancelled penalty points.
She was speaking today in the wake of an RTÉ report on an audit of the fixed charge notice system which it says shows six superintendents continued to breach policy by cancelling points despite the Garda Commissioner instructing the practice was to cease.
Fitzgerald said the report will be discussed at Cabinet next Tuesday. Speaking to reporters earlier, she said she would need to wait for the detail of the report before making comments on its contents. However she described it as setting a "cultural shift" in terms of the detail given.
"There is no hiding place for anyone, that's the reality o the situation as far as penalty points and having penalty points done away with," the minister said. "That's the message I would want to give to the public."
RTÉ says that the document identifies nine cases where senior officers cancelled points.
However, it should be noted that this is six superintendents out of 141 in Garda Síochana. Some of the senior officers are believed to have since retired. It's reported that some of them sought to cancel points after June last year, when Commissioner Nóirín O'Sullivan introduced new procedures.
Out of the 16,000 penalty points investigations, 660 were analysed further. RTÉ reports that 54 of these took place after the new centralised cancellations policy was introduced in June.
One garda had penalty points cancelled six times and at least two gardaí had points cancelled in questionable circumstances.
Foxes at a hen house
Commenting on the report, garda whistleblower John Wilson said that the penalty points system needs to be completely overhauled.
Leaving senior Garda officers the responsibility to terminate specific tickets and other fixed charge notices is akin to giving a fox responsibility to secure a hen house.

It can never work and it will never work.
The former guard said that if judges were in charge of the system he could "guarantee there'll be very, very few terminations", expect in genuine cases such as when a person is rushing to the hospital.
Wilson said that gardaí should also not be in charge of processing the footage recorded by speed cameras, suggesting another body such as the Road Safety Authority take this over.
Referencing the fact that former junior minister Ivor Callely was jailed for fraudulently claiming €4,207.45 while he was a Senator, Wilson noted:
Senior gardaí have defrauded the State of an awful lot more than that and they'll never see the inside of a prison or courthouse.
Implementation of the fixed charge notices system came under scrutiny after Garda whistleblower Maurice McCabe exposed extensive penalty points terminations.
Additional reporting: Christina Finn