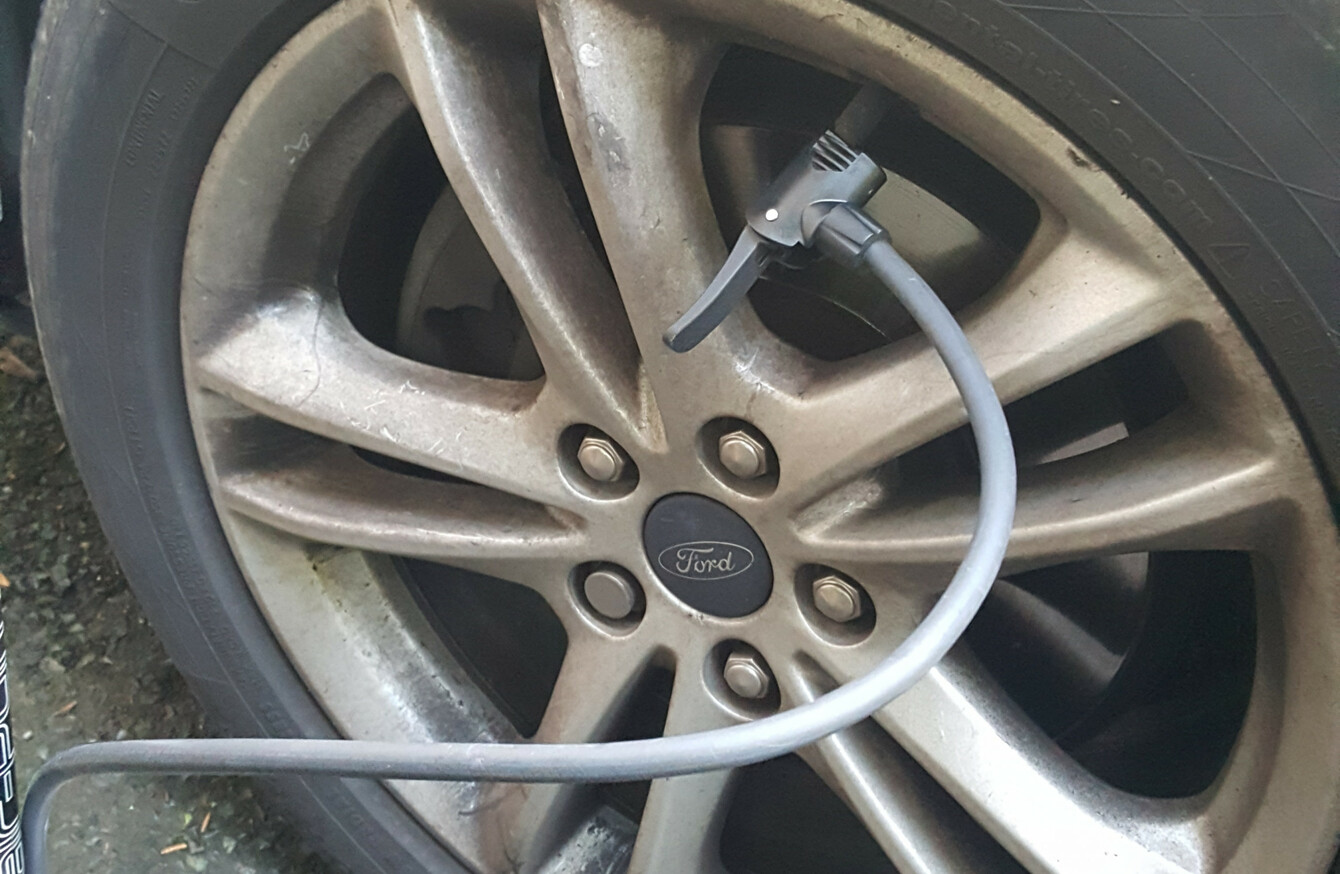 Image: Continental Tyres
Image: Continental Tyres
LAST YEAR, ACCORDING to the RSA Penalty Points Statistics, one motorist received penalty points for having an "unsuitable tyre due to degree of inflation".
This is the first instance of a motorist receiving points for incorrect tyre pressure.
The points are part of additions to the penalties system that came into effect back in April 2016. Incorrect tyre pressure falls under the 'Using a vehicle with defective or worn tyres' offence. It is an offence which carries with it an €80 fixed fine and two penalty points.
Speak about the situation, Tom Dennigan of Continental Tyres Ireland said:
Irish motorists need to realise that incorrect inflation of their tyres does not only have important safety implications for the performance of a vehicle, now you could get penalty points if your tyres are either over or under-inflated.
He went on to say:
This is very worrying as we know from previous surveys that we have carried out that Irish motorists are very lax when it comes to looking after their tyres. In one of our surveys, we found that only one in ten female motorists regularly check their tyres, while the figure for male drivers was a slightly more respectable 23 percent, however both figures show the vast majority of motorists pay scant regard to their tyres, a car's only contact with the road. And now, that disregard could cost them penalty points if their tyres are found to be unsafe due to over or under-inflation.