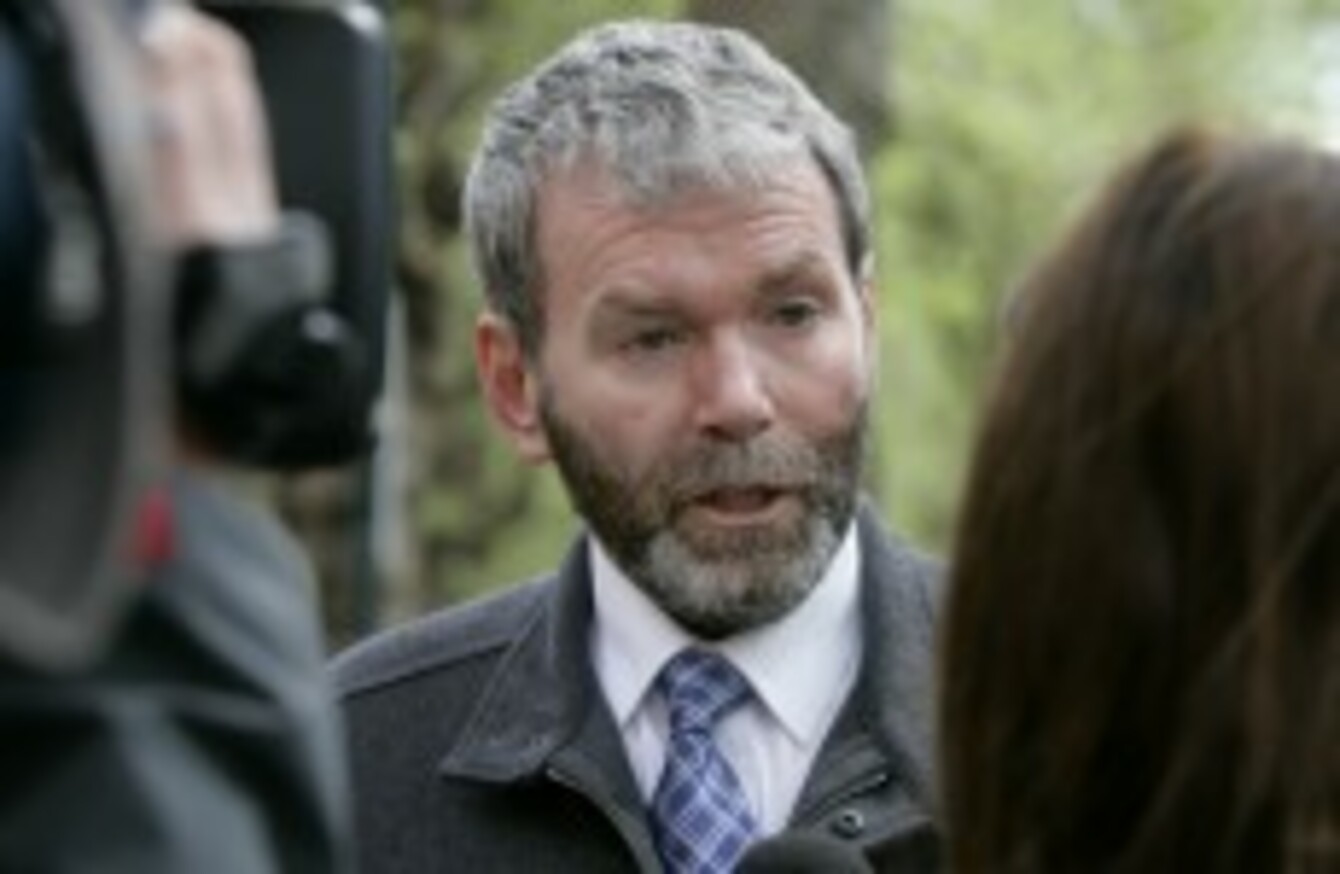 John Wilson
Image: Mark Stedman/Photocall Ireland
John Wilson
Image: Mark Stedman/Photocall Ireland
GARDA WHISTLEBLOWER JOHN Wilson says that over a third of court summonses weren't served by gardaí in a four year period.
Speaking today on Newstalk's Lunchtime with Jonathan Healy, the retired Garda said that he had obtained figures from the Courts Service which showed that of 1.6 million summonses issued between 2009 and 2012, gardaí didn't serve 646,509 of them.
Wilson told Healy that he had been tipped off about the failure around the time he had been restricted from using the Garda Pulse system.
He said that the summonses were issued for an array of incidents, but that the majority were related to penalty points notices.
He added that in these cases, penalty points would not be applied to the driver.
One case, Wilson said, was related to a senior Garda officer and another related to a "very prominent individual".
"Deputy John Deasy questioned former Commissioner Callinan had he come across any evidence of deliberate non-serving of summonses and he said no.
The reality is; this problem has existed in An Garda Síochána for as long as I've been a member.
"A guard can get into a witness box with 100 summonses to prosecute and strike out 98 of those. And neither the judge, not the inspector running the court can ask him why.
"It's another strand in the ongoing corruption scandal with relation to penalty points."
A Garda statement says that the force recognises that the problem needs to be addressed.
"There are long-standing issues in this area outside of our control such as people deliberately evading being served with a summons, people moving and not providing a forwarding address, foreign nationals leaving the country before they can be serviced or before paying, and drivers being from other jurisdictions.
On matters within our control, a team was established under a Chief Superintendent to actively examine how the rate of summons serving can be improved and to regularly monitor the level of summons service throughout the country. The service of summons is on the agenda of management meetings in all divisions and members have again been made aware of the importance of ensuring every effort is made to serve summonses.
"This team is also working with relevant State bodies as part of the Criminal Justice Working Group (co-chaired by the Department of Justice & Equality and Department of Transport, and including An Garda Síochána, the Courts Service, and the Road Safety Authority) to examine the implementation of the Garda Inspectorate's recommendations on issues relating to the fixed charge penalty notice system including the issuing of summons."