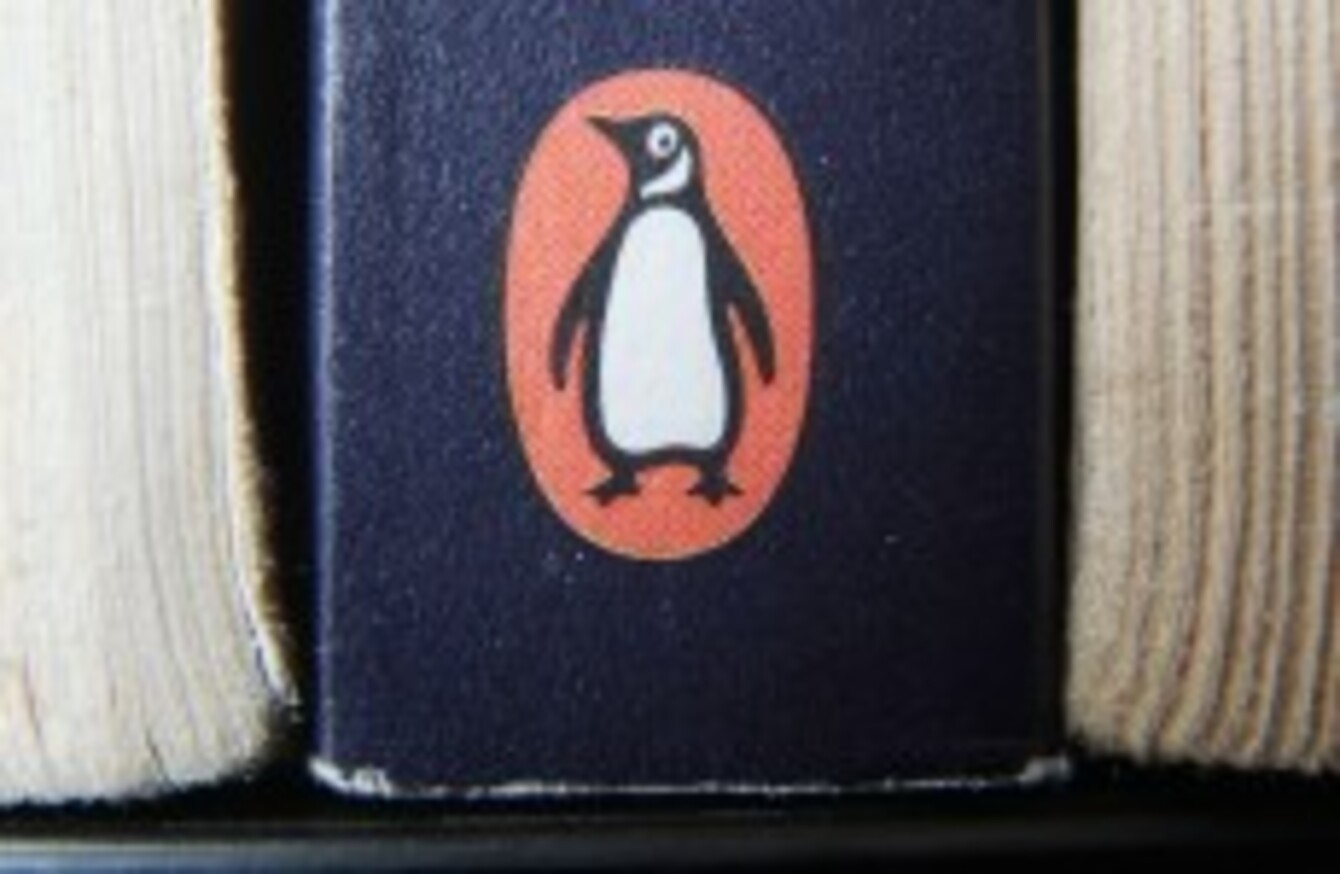 Image: Tim Ireland/PA Wire/Press Association Images
Image: Tim Ireland/PA Wire/Press Association Images
PENGUIN AND RANDOM House are to merge to create a leading publisher of English-language books as the pair seeks to cut costs in the face of fast-rising ebook publishing, their parent groups announced yesterday.
Penguin-owner Pearson and Random's parent, the German media giant Bertelsmann, said they would form a joint venture to be known as Penguin Random House.
Bertelsmann would own 53 per cent and Pearson 47 per cent, the pair said in separate company statements. The tie-up was expected to complete in the second half of next year, subject to regulatory approvals.
There could still be a late twist however, as reports over the weekend said that Rupert Murdoch's News Corp., owner of publisher HarperCollins, was interested in buying Penguin, which was founded in 1935.
"The combination brings together two of the world's leading English language publishers, with highly complementary skills and strengths," said a statement from Pearson, whose chief executive Marjorie Scardino recently announced plans to step down.
"Random House is the leading English language publisher in the US and the UK, while Penguin is the world's most famous publishing brand and has a strong presence in fast-growing developing markets," the Pearson statement added.
'Fifty Shades of Grey'
The joint venture excludes Bertelsmann's trade publishing business in Germany, while Pearson is to retain rights to use the Penguin brand in education markets worldwide.
In 2011, Random House reported revenues of €1.7 billion and operating profit of €185 million, while Penguin revenues hit €1.2 billion and operating profit €138 million.
Separately on Wednesday, Pearson said Penguin revenue from ebooks had soared 35 percent in the third quarter from a year earlier, helped by demand for titles including Mark Owen's "No Easy Day" and Ken Follett's "Winter of the World."
Random House has meanwhile profited hugely in recent months from publishing EL James' sado-masochistic romance "Fifty Shades of Grey," which is enjoying massive global popularity.
Meanwhile demand for ebooks are gaining momentum among European readers, despite a late start compared to the United States.
In Britain, where Amazon launched its Kindle ebook reader in 2010, consumer ebook sales accounted for about 13 percent of combined print and electronic sales in the first half of 2012, according to The Publishers Association.