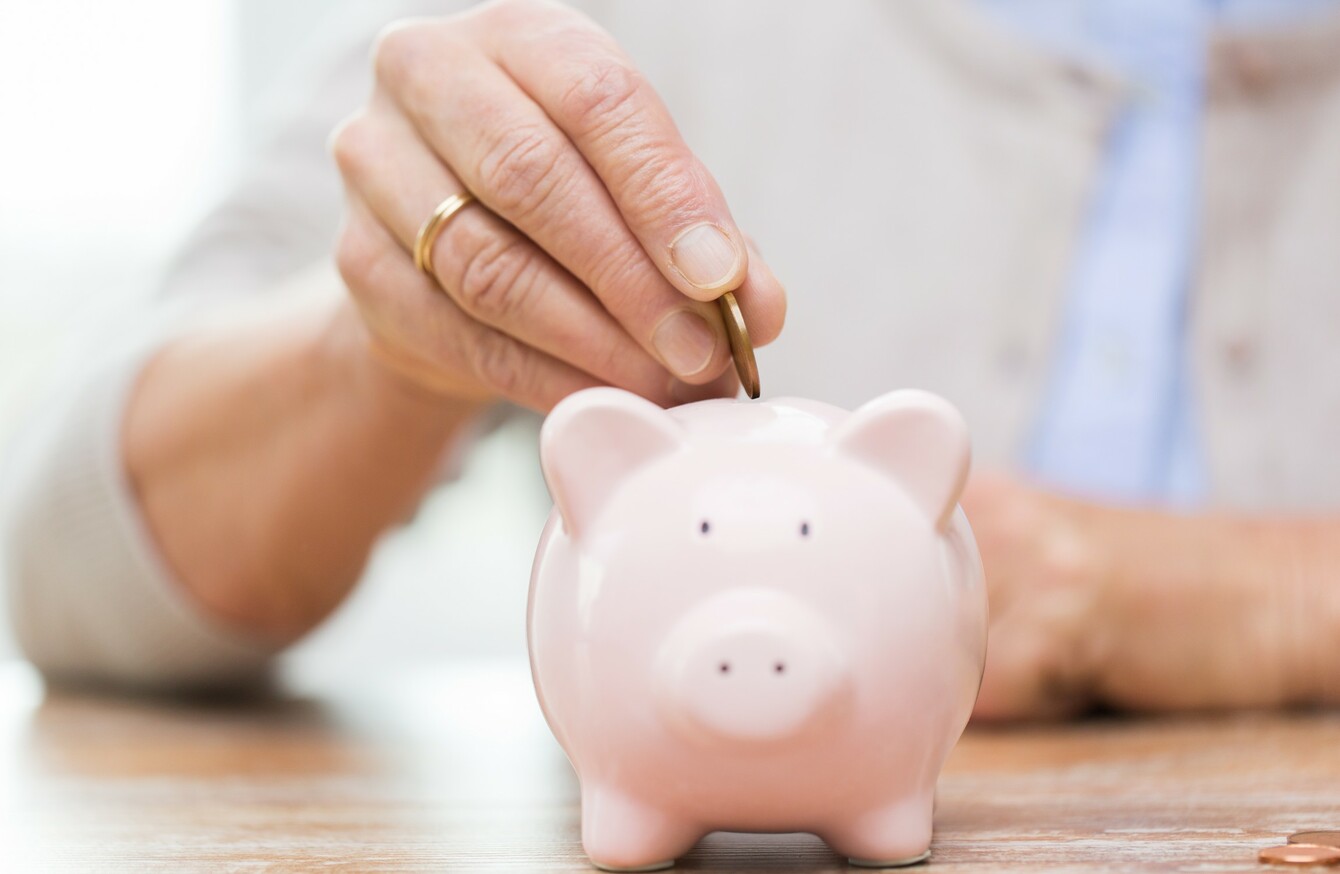 Image: Shutterstock/Syda Productions
Image: Shutterstock/Syda Productions
THE NUMBER OF young workers contributing to a pension has decreased rapidly over six years according to new data released today.
Only 36% of workers aged between 25 and 34 years of age had pension coverage in 2015, compared to just under half (49%) in 2009.
Meanwhile only 14% of workers aged between 20 and 24 years old have pension coverage.
The figures published today by the Central Statistics Office are the first official records on pension figures in six years.
The figures also show 47% of  all workers had a pension in the final quarter of last year, which is down from 51% compared to 2009.
Justin Moran, Head of Advocacy and Communications at Age Action, said:
The fall in pension coverage revealed by today's CSO figures is deeply worrying.
The most common reason reported for not having a pension was that they could not afford one, with 39% of workers saying so.
Moran said:
It's particularly concerning to see that coverage among workers aged between 20 and 24 is at just 14 per cent and that the CSO's figures show that two in five workers say they simply cannot afford a private pension.
The economic sectors with the largest falls in pension coverage since 2009 were:
Transportation and storage (down from 55% to 43%)
Professional,scientific and technical activities (down from 62% to 50%)
Construction (down from 44% to 34%)
The highest rates of pension coverage, yet still experienced a drop, were:
 Public administration and defence; compulsory social security (down from 93% to 89%)
 Financial, insurance and real estate activities (down from 83% to 75%)
 Education (down from 75% to 73%)

Retirement 
42% of workers surveyed said they expected that an occupational or personal pension would be their main source of income when they retired.
"Today's report shows the State Pension system will be even more important in the years to come as workers increasingly come to rely on it," Moran added.
The amount of workers who believe the state social pension would be their main source of income has also risen. With 36% thinking it will be, an increase from 26% in 2009.
Nearly four fifths of workers who have a pension expect to retire between the ages of 60 to 69 years old. While 58% of workers currently without a pension also expect to retire in the same age bracket.