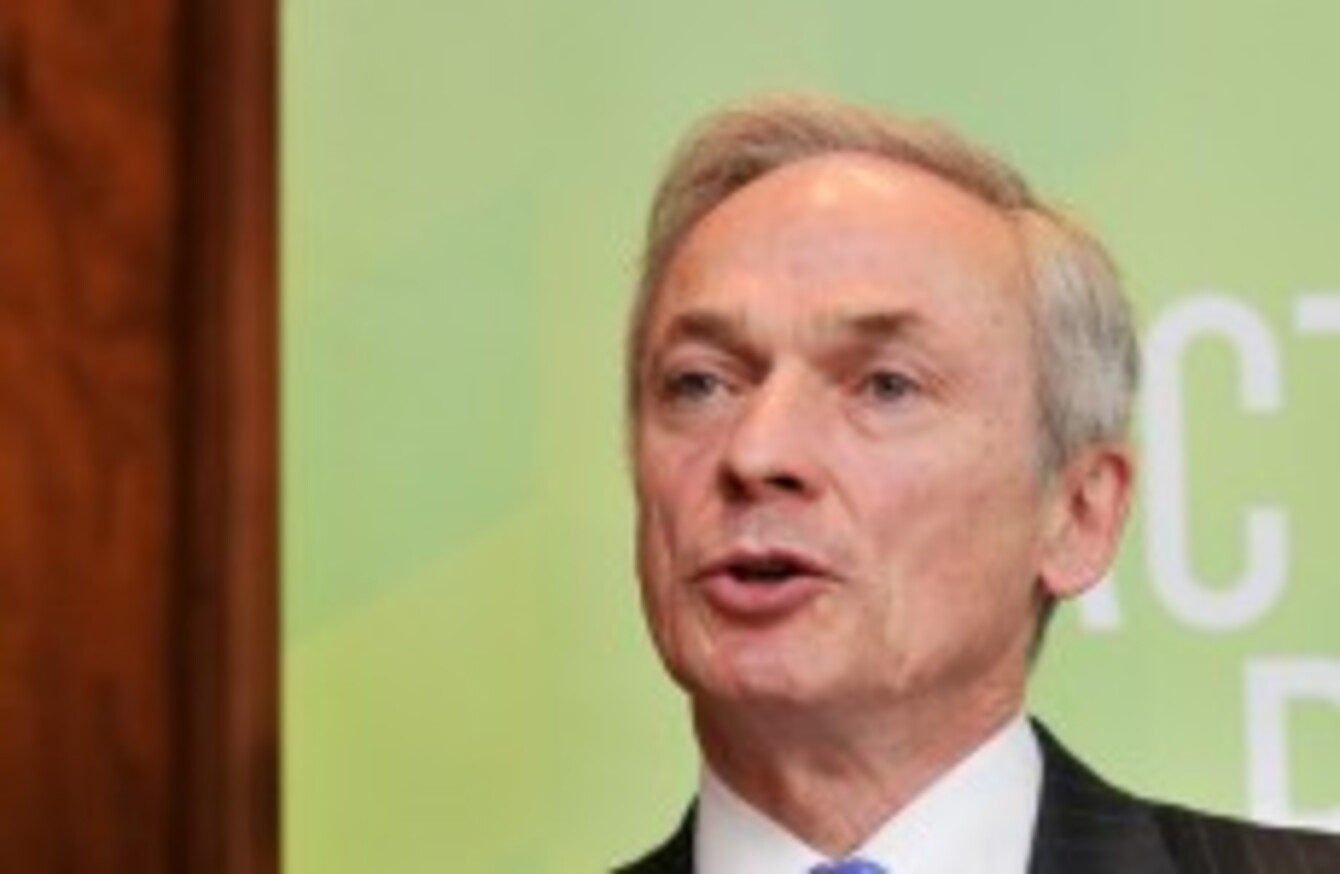 Minister Richard Bruton
Image: Laura Hutton/Photocall Ireland
Minister Richard Bruton
Image: Laura Hutton/Photocall Ireland
MINISTER FOR JOBS, Enterprise and Innovation Richard Bruton has said that transferring the remaining €6.4 billion from the National Pension Reserve Fund (NPRF) to a new strategic investment fund is "absolutely the right thing to do".
Speaking on RTE's The Business radio programme, he said the idea was that this investment fund would help generate jobs and stimulate the economy. He said:
…Using our investment for the future to make our environment for jobs better, that is absolutely the right thing to do.
The money will be ploughed into infrastructure projects such as road building, water infrastructure and school-building programmes. When questioned whether this was just a political stunt, he said it was not. "The pension fund is an investment fund and the money in it is invested for productive purposes," he said.
He added that business and key infrastructure development were far better things to invest in than stocks and shares, which he said "have taken a hiding" in recent years.
He said that the Ireland Strategic Investment Fund (ISIF), where the money is to be injected, will be overseen by the National Treasury Management Agency (NTMA). However, he did warn that the investment would not be immediately apparent and that it could take a "long view". He added:
The key is developing strong projects, strong bankable investment projects and that's what the new era is about.
Bruton said the National Pension Reserve Funds has already created €2.5 billion worth of funds for SME's.
Funds from the NPRF have been used to bail out Irish-owned banks since 2008.