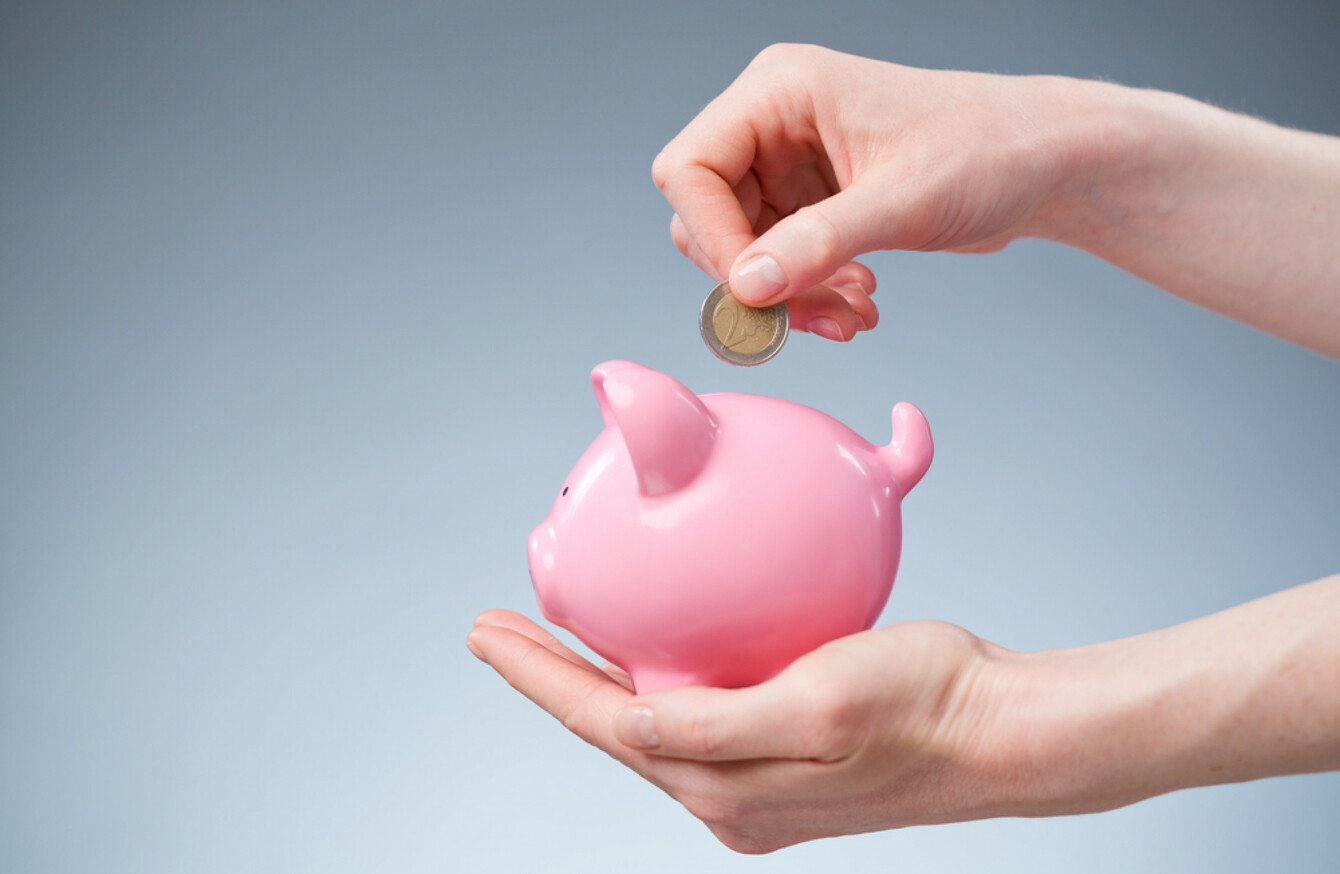 Image: Shutterstock/ptnphoto
Image: Shutterstock/ptnphoto
WOMEN ARE LESS prepared for retirement than men are, according to a new survey from Standard Life.
The subject of gender pay inequality was the focus of a symposium hosted by the government earlier this week, but the gap in pensions between men and women is also pronounced according to this survey.
Reinforcing the results of a survey last year, this one found that just over one in three women own a pension (36%) compared with 55% of men.
The vast majority of women (71%) don't know how to start a pension, while the average woman with a pension saves just €140 a month. Depending on her age, she should be saving at least double that.
Retirement age
Linked to that is that the average woman wants to retire on about €600 per week but, even when the state pension of €239 is factored in, women are saving at best half of this.
Further questions put to the 1,000 adults over the age of 18 from a variety of socio-economic groups showed that three in four women (76%) who don't have a pension are worried about not owning one.
A vast majority of women (89%) also said they'd like help with their retirement planning.
The problem of a gap in pension planning has been flagged by government, with Taoiseach Leo Varadkar saying last year that he would introduce an auto-enrolment pension system by 2021.
Pensions was "an issue that had been long-fingered for too long", he said.
Commenting on the survey, Standard Life spokesperson on women's pensions, Aileen Power, told TheJournal.ie: "Female pension ownership is frighteningly low and for those that do save the amount saved is nowhere near enough for a comfortable retirement.
Women will want to continue having their sun holidays abroad city breaks, dinners out and have some fun when they retire. The average woman will be hard pressed to run a car in retirement on less than €300 per week. Where's the fun in that?
While men will be relatively better off in retirement, on average, neither men nor women are saving enough to maintain their current lifestyles in retirement. You don't want to get to 68 and find you can't afford to enjoy a glass of wine or a decent night out.
#Open journalism No news is bad news Support The Journal

Your contributions will help us continue to deliver the stories that are important to you

Support us now
Getting started
While some employers offer a workplace pension, you can also take out your own personal retirement savings account (PRSA).
Statutory body The Pensions Authority provides details of what you need to do to start up a pension, as well as a calculator of what you need to be putting away to get the pension that you want.
It says: "Saving for retirement is important. People are living longer and leading more active lives in retirement. As a result it is more important than ever for you to think about where your income will come from when you retire.
It is important for you to take control of your retirement planning and make decisions regarding your pension irrespective of your age. It is often not appreciated that membership of a pension scheme can be an extremely valuable asset.
Power added: "Our advice would be to start off by talking about pensions to your friends and family, particularly those friends who are financially savvy. Google pensions, read websites etc. Find out how much your peers are saving and consider getting some financial advice.
"If you're a PAYE employee, your company will either have an existing occupational pension scheme that you should join asap or your employer should have a pension that you can contribute to without a matching contribution from them."