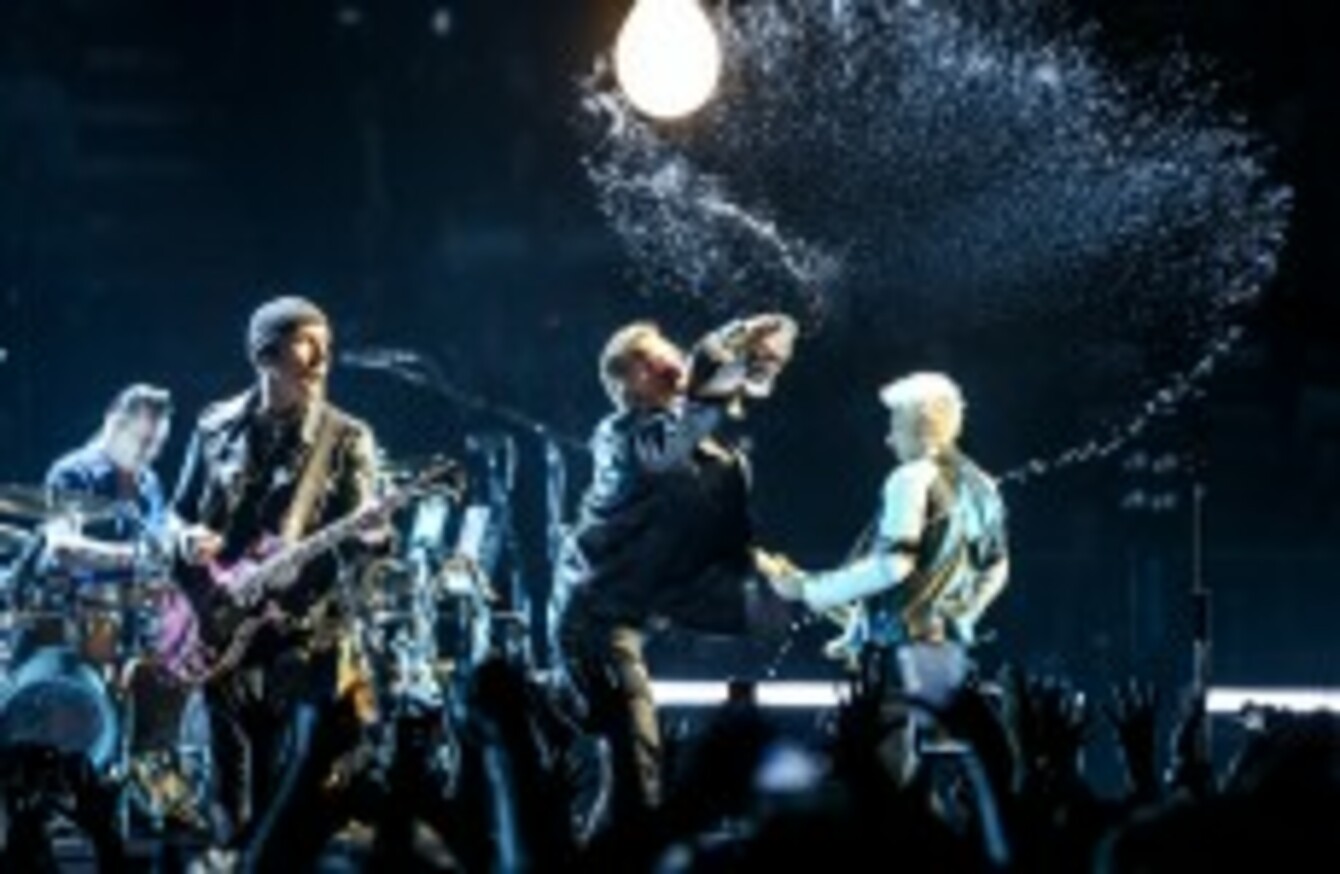 Image: Associated Press
Image: Associated Press
THE LAST TIME U2 toured in Belfast people were getting down to Will Smith rapping about an intergalactic security service.
'Men in Black' was number one on 26 August, 1997, when the band played the Botanic Gardens in the province as part of their PopMart tour.
The group followed it up in 1998 with a special performance as part of welcoming in the Good Friday Agreement.
The band are set to play two dates in the SSE Arena on November 18 and 19.
The band's European tour had been set to end in Paris but will now conclude in Dublin.
The delay in announcing Irish shows was put down to difficulty in finding a venue that could accommodate the size of the band's stage show.
Where will the money be going?
The band have also said that substantial chunk of the proceeds from their Irish concerts to help young Irish musicians.
€2 million of the funds raised by the band will go to Music Generation, a charity that provides subsidised music tuition for young people around the country.
Speaking about the announcement, Rosaleen Molloy, national director of Music Generation, said:
We are extremely grateful to the band for their continued support of children and young people's access to music education in Ireland and we welcome this announcement with enthusiasm and excitement.
The programme has been running for the past five years and in that time has given resources to 26,000 children and young people.