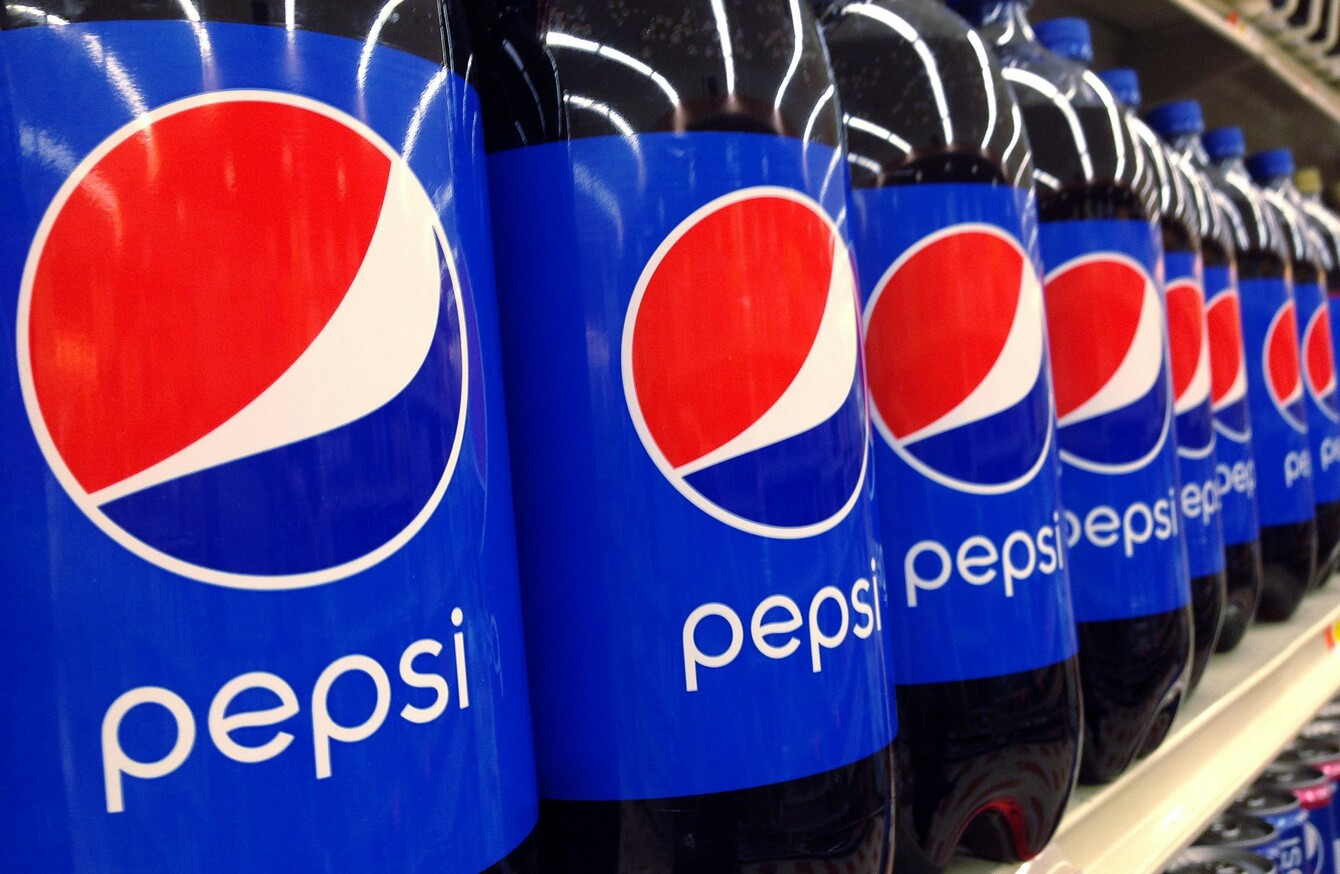 Image: AP/Press Association Images
Image: AP/Press Association Images
PEPSICO SET NEW targets for more healthful food and beverages this week and announced pledges to reduce product packaging and limit water use.
With US soda giants under pressure to produce more healthy beverages, Pepsi pledged that by 2025, at least two-thirds of the 12 ounce beverages it sells will contain 100 or fewer calories. At least three-quarters of foods sold will not exceed 1.1 grams of saturated fat per 100 calories.
Pepsi's "2025 Sustainability Agenda" also included policies to limit water consumption, incorporate more recyclable packaging and purchase crops from sustainable farms.
Besides soda, Pepsi's brands include Gatorade sports drinks, the Frito-Lay snack brand and Tropicana orange juice.
PepsiCo chief executive Indra Nooyi said the company's 2025 Sustainability Agenda aims to be consistent with United Nations sustainable development goals and the 2015 Paris climate agreement.
"To succeed in today's volatile and changing world, corporations must do three things exceedingly well: focus on delivering strong financial performance, do it in a way that is sustainable over time and be responsive to the needs of society," Nooyi said.
The announcement comes after it was revealed last week that both PepsiCo and Coca-Cola had been quietly fighting anti-obesity measures such as taxes on soft drinks.
Between 2011 and 2015, the Coca-Cola Company and PepsiCo sponsored 96 national health organisations battling public health problems such as obesity, diabetes and heart disease, according to research published in the American Journal of Preventive Medicine.