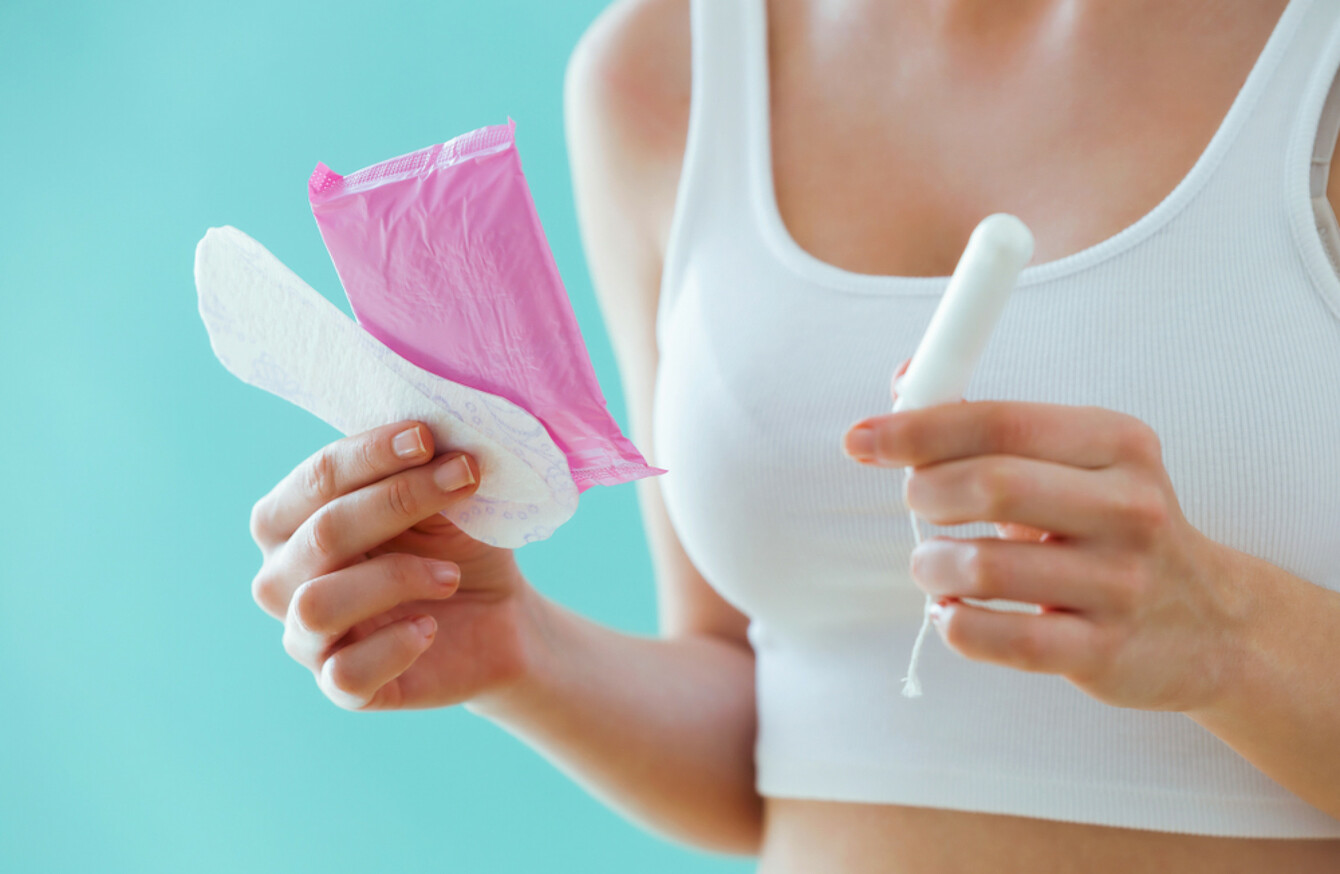 Image: Shutterstock/Josep Suria
Image: Shutterstock/Josep Suria
TWO OPPOSITION PARTIES have suggested that Ireland start a programme to improve access to sanitary products and increase awareness of menstrual hygiene among girls.
Earlier this month, the Scottish government announced that it would provide free sanitary towels to girls in schools and colleges to tackle "period poverty" – making it the first country in the world to do so.
The programme, which will cost £5.2 million to cater for 395,000 pupils and students was implemented partly because of  the UK's high levels of VAT on sanitary products. There's a VAT of 5% in the UK, the minimum allowed under EU rules, while in Ireland that rate is 0% (Ireland introduced their rate before EU legislation came into force).
According to the Guardian, a recent survey of more than 2,000 people by Young Scot found that a quarter of Scottish students at school, college or university struggled to access sanitary products. 
In Ireland, 50% of girls aged 12-19 responded to say they have experienced issues in paying for sanitary products, according to Plan International.
That same research found that 45% of girls in Scotland have used toilet paper, socks and newspaper during their periods because they could not afford to buy sanitary products.
Local representatives in Scotland said that the programme would contribute towards removing the stigma around periods. 
Labour Party equality spokesperson, councillor Deirdre Kingston said that in Ireland, "we know anecdotally that some schools and teachers provide sanitary products to students [on] an ad-hoc basis with no real structure".
"The government should seek to follow Scotland's lead and provide free sanitary products to all schools and colleges."
The Scottish scheme totals in cost to just over €5 million, when you consider that the Government planned to spend €5 million per year on the Strategic Communications Unit, this would be a much more worthy spend for 2019.
Fianna Fáil spokesperson on children and youth affairs, Senator Lorraine Clifford-Lee also agreed that the idea of a programme should be explored.
"It's not unheard of that young women may have no choice but to go without sanitary products to make ends meet. Indeed, some households' weekly budget cannot stretch far enough to afford the cost of these products; they are luxuries not certainties for too many.
Given the price of rent, the cost of student fees and general living expenses, college students too are running an exceptionally tight budget. It goes without saying that sadly women living in homelessness have severely limited access to these products.
She said she would raise the issue within her parliamentary party and in the Oireachtas when it returns in the coming weeks.