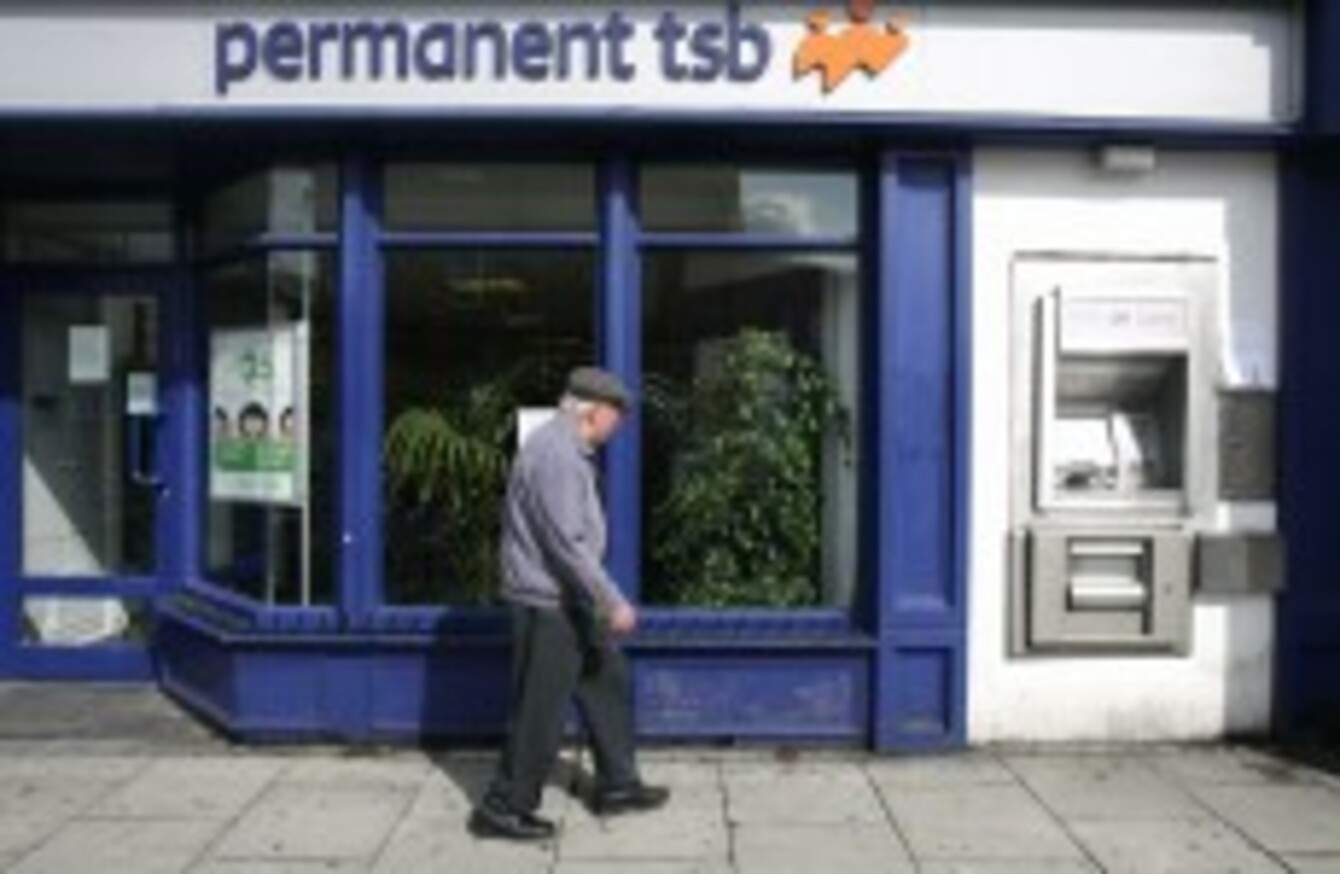 A Permanent TSB branch in Rathmines, Dublin. (File photo)
Image: James Horan/Photocall Ireland
A Permanent TSB branch in Rathmines, Dublin. (File photo)
Image: James Horan/Photocall Ireland
THE BOSS OF Permament TSB will today become the fourth bank chief to face a grilling from TDs and Senators when he appears before the Oireachtas Finance Committee.
CEO Jeremy Masding follows Richie Boucher of Bank of Ireland and David Duffy of AIB who have faced a tough line of questioning in recent days about how exactly the banks are helping struggling homeowners.
More than 100,000 homeowners are now in arrears of at least three months with their mortgage, and committee chair Ciarán Lynch has said he is "determined to ensure that there is a full airing of all the issues".
Masding will be asked about PTSB's plans to deal with the ongoing mortgage crisis  and how it is dealing with borrowers who are having trouble paying back their home loans.
Bank of Ireland chief Richie Boucher was criticised by members of the committee yesterday for evading their answers, with one TD describing his responses as "like being in a maze". Boucher also defended his salary of €843,000 in the face of probing questions from members.
The committee will meet at 10am in Committee Room 1 in Leinster House. You can watch it live on the Oireachtas website here.