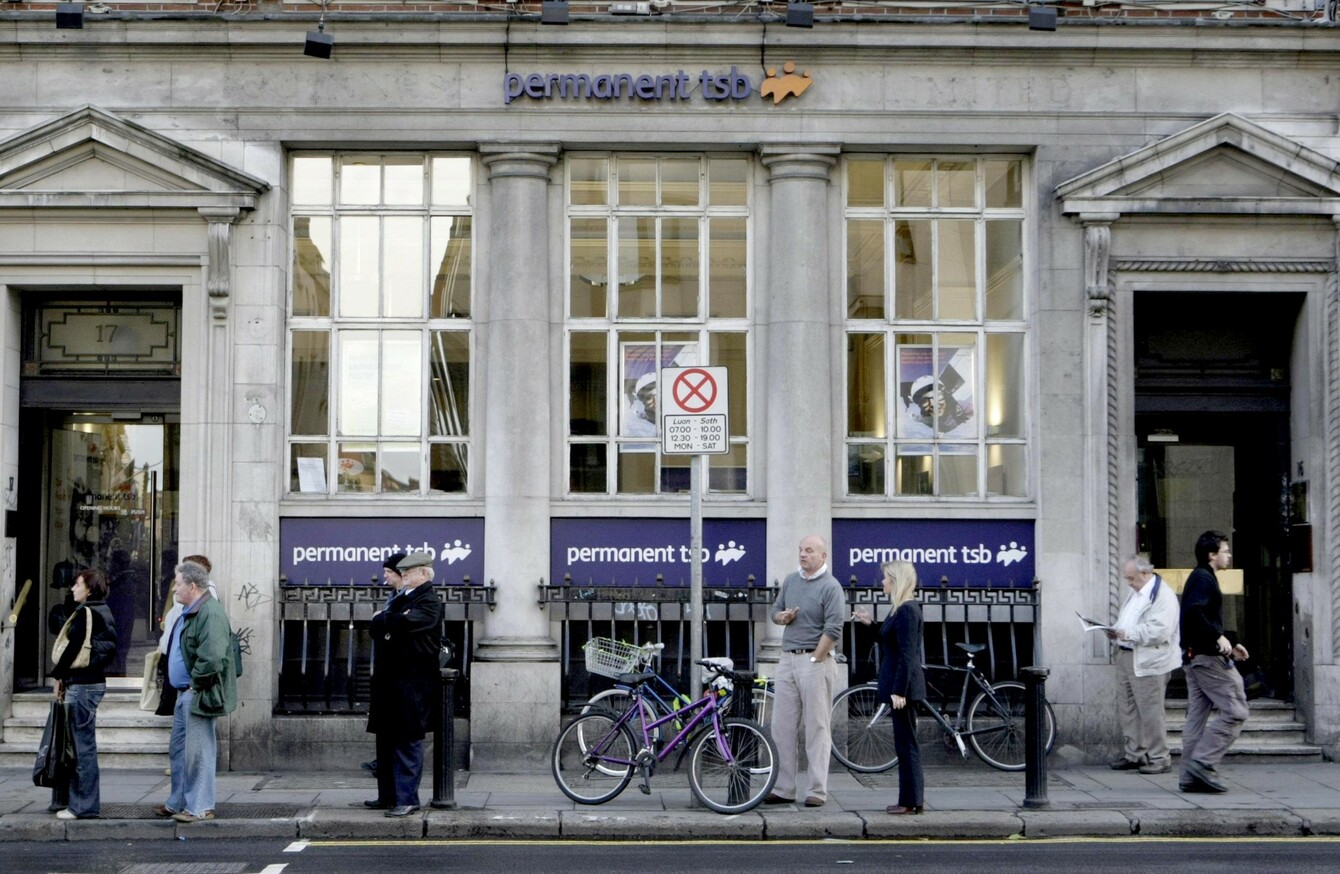 Image: PA Archive
Image: PA Archive
PERMANENT TSB WILL on Monday announce details of a new mortgage package that will offer customers 2% cash back on both variable and fixed rates.
The bank is to launch a product called the "3 in 1 Mortgage" targeted at first-time buyers and those switching mortgages, even when they are in negative equity.
Customer will receive the money within 10 days of drawdown, a source in the bank said.
On a mortgage of €300,000, this will mean €6,000 back to the customer.

PTSB will also offer new buyers and switchers a 0.5% discount on its normal variable rates.
The product will be available for mortgages approved before 30 June, including those who have received a full letter of approval before 11 January 2016 but have not drawn down their mortgage by that time.
The bank will also be giving customers flexible payment options including payment holidays and payment date choices.
Competition
The offer matches the 2% cashback option available to first-time buyers and switchers with Bank of Ireland.
A source in PTSB told TheJournal.ie that it expects to "compete really strongly in the mortgage market and grow our market share" this year.
"We've done extensive research with customers in the market over the second half of last year and its clear the 2% cash back offer has real appeal," the source added.