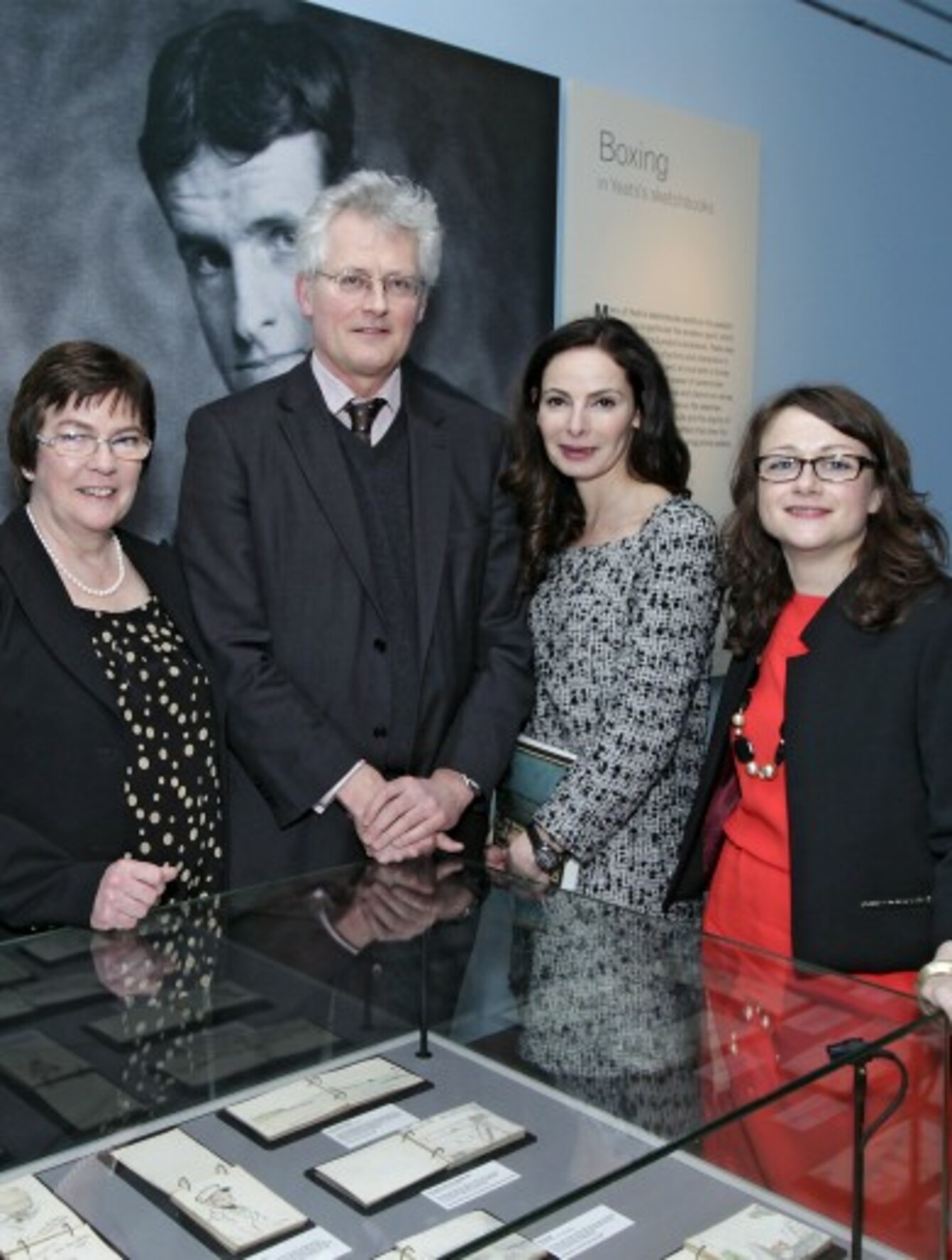 Image: Maxwell Photography
Image: Maxwell Photography
THE PERSONAL SKETCHBOOKS of beloved Irish artist Jack B Yeats are on display for the first time in the National Galley of Ireland in Dublin.
The exhibition brings together – for the first time – a selection more than 150 of Yeats' personal sketches, which the artist created over the years 1897 to 1955.
The sketches, which were gifted to the National Gallery of Ireland by the artist's niece Anne Yeats in 1996, were regularly drawn upon as a source of inspiration and subject matter by Yeats  in his watercolour and oil compositions.
The beautifully preserved sketches are a visual record of his experiences of urban and rural life in Ireland and England, as well as his travels cross Europe and New York City in 1904.
The original sketchbooks are displayed in chronological order, and visitors can also browse through individual sketches, letters and photographs using provided computer tablets.
"As a barometer of his life at home, in theatres, at the circus or at the races, Yeats's sketchbooks give us a most intimate insight into the thoughts and passions of one of the most important Irish artists of the twentieth century. It is with great pleasure therefore, that we present, for the first time, an exhibition of a significant collection of Yeats's sketchbooks," said Sean Rainbird, Director of the National Gallery of Ireland.
The exhibitionist will run from 2 February – 5 May, admission free
The Sketchbooks of Jack B Yeats, 1897-1955

The Sketchbooks of Jack B Yeats, 1897-1955

The Sketchbooks of Jack B Yeats, 1897-1955

The Sketchbooks of Jack B Yeats, 1897-1955

The Sketchbooks of Jack B Yeats, 1897-1955

The Sketchbooks of Jack B Yeats, 1897-1955

The Sketchbooks of Jack B Yeats, 1897-1955