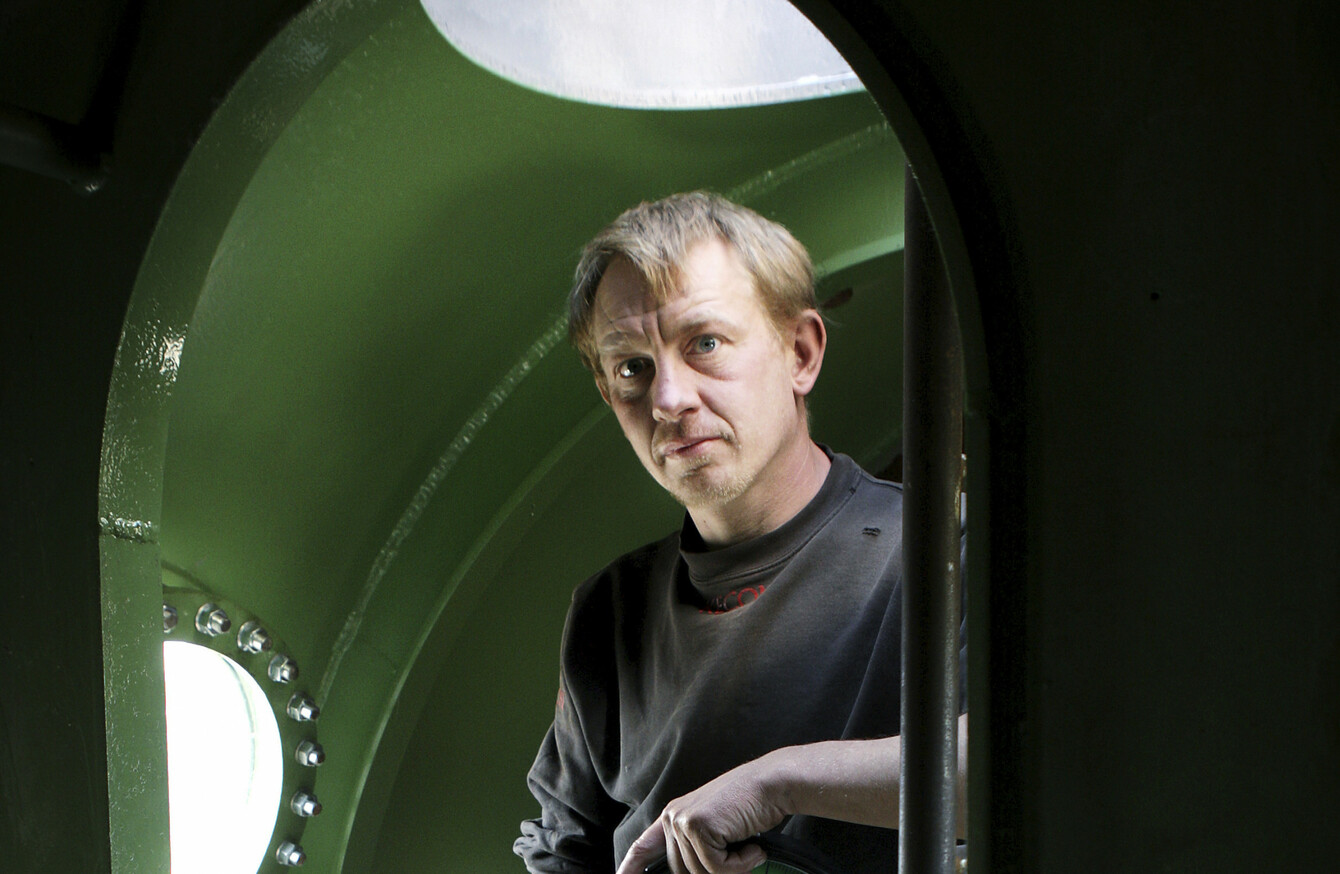 Peter Madsen, pictured in April 2008.
Image: Hougaard Niels via AP
Peter Madsen, pictured in April 2008.
Image: Hougaard Niels via AP
DANISH PROSECUTORS HAVE formally charged inventor Peter Madsen with last year's murder of Swedish journalist Kim Wall, whose dismembered body parts were found at sea after she interviewed him on his homemade submarine.
Madsen, who was arrested and detained shortly after Wall's disappearance in August, has admitted cutting up her body and dumping it at sea but has denied intentionally killing her.
His trial will begin on 8 March, charged with premeditated murder as well as dismemberment and "sexual relations other than intercourse of a particularly dangerous nature", prosecutors said.
They said it was not known exactly how Wall was murdered, "but the homicide could have taken place by cutting of the throat or strangulation."
In a grisly case that shocked the public, the remains of 30-year-old Wall were found over a series of weeks in Koge Bay, weighed down by metal objects, after she vanished while interviewing Madsen on his submarine on 10 August.
Prosecutors have previously said they believe Madsen killed Wall as part of a sexual fantasy. Madsen has denied any sexual relations with Wall.
Wall worked as a freelance journalist based in New York and China, and her articles were published in The Guardian, The New York Times and others.
After intentionally sinking his submarine early on 11 August in Koge Bay, some 50km from the Danish capital, Madsen was picked up by a rescue vessel and initially told police he had dropped Wall off on land after their interview the previous evening.
He then went on to change his version of events several times.
A 46-year-old self-taught engineer, Madsen is an eccentric, well-known figure in Denmark.
His homemade submarine Nautilus, launched in 2008, was the biggest private sub ever made when he built it with help from a group of volunteers.
- © AFP 2018, Comments have been closed for legal reasons