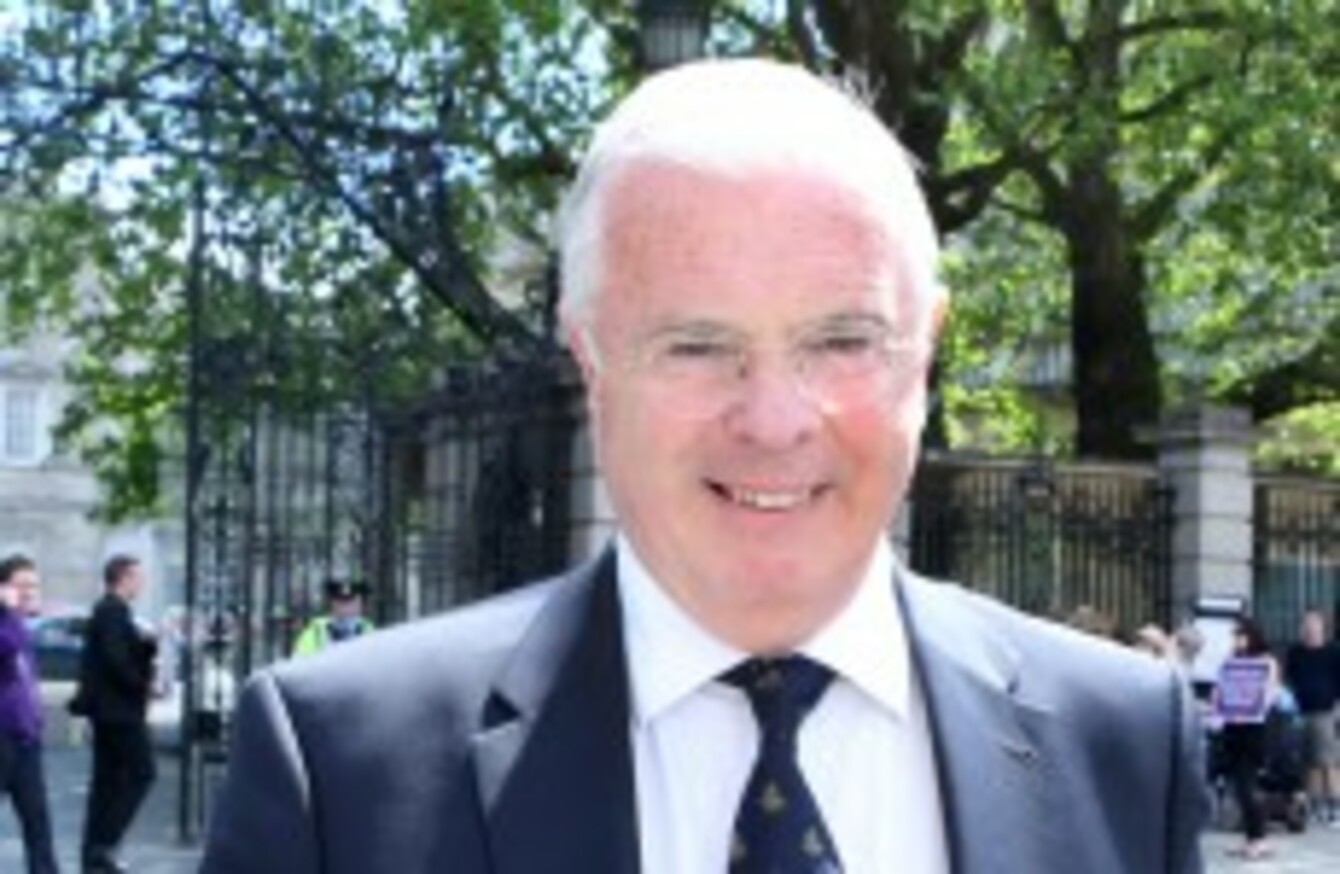 Peter Mathews
Image: Sam Boal/Photocall Ireland
Peter Mathews
Image: Sam Boal/Photocall Ireland
INDEPENDENT TD PETER Mathews has had no formal discussions with Fianna Fáil about joining the party, but he has invited "any of the 166 TDs to come with me" on what he says is a "mission" to push for debt write down and restructuring at a European level.
Mathews, who lost the Fine Gael whip and later quit the party over the abortion vote earlier this year, has indicated that he wants to run in next May's European elections but admits he will need "resources" to do so.
He said he has no formal discussions with Fianna Fáil or been approached about running for the party in Dublin, but said he is open to any parties, including Fine Gael "if they want to change their mind", approaching him.
"All my energies are directed towards Brussels and Frankfurt to give Ireland, to the extent that I can with the support I can garner, the necessary support to spearhead far more effective representation for the people to push for debt restructuring and write down," he told TheJournal.ie.
He described the 29 June 2012 agreement between Europe's leaders, to break the link between sovereign and bank debt, as "melting like snow" as Irish efforts to get retroactive recapitalisation of its banking system have so far proved unsuccessful.
"It's like melting snow, the 29 June 2012 agreement has just melted, it's been misread by the leadership and their advisors… they were lulled into a false sense of survival," he said.
He said "with all the resources" he is "inviting any 166 TDs to come with me on that mission" to advance Ireland's cause in Europe for a debt writedown.
The Dublin South deputy refused to be drawn on whether he would apply to join Fianna Fáil or whether he would be even interested in doing so.
"All the parties can join me, let them swivel their sights around to what is worthy of their resources. Forget about party politics, it's to do what's right," he said.
He said that questions about whether he would join another political party make it look like he is trying to advance his career.
"I am saying this is what I want to do and does anyone want to get a phalanx behind this way I want to do things," he said.
Separately, Tiernan Brady, who is hoping to be the Fianna Fáil candidate for the European elections in Dublin, criticised the idea of Mathews being 'parachuted' in as the party's candidate.
"As a person who has been a member of Fianna Fáil all my adult life, I am strongly opposed to the notion of allowing any candidate use our party as a flag of convenience," he said, pointing out that the party now has one member-one vote.
"The era of parachute candidates, and the old politics that era represented, has ended. If Fianna Fáil is to regain the trust and support of the people of Dublin, there can be no return to politics as usual."