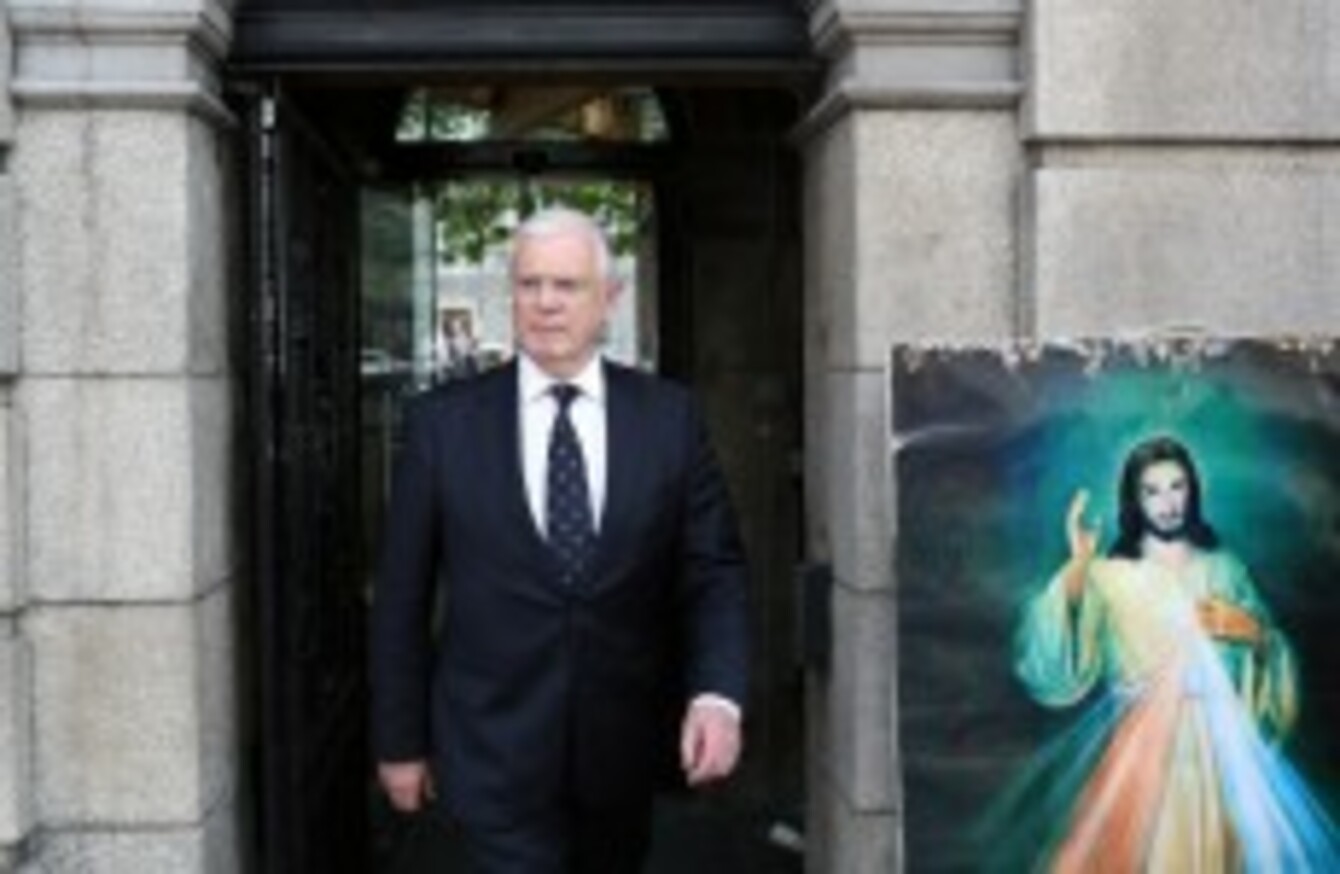 Peter Mathews
Image: Sam Boal/Photocall Ireland
Peter Mathews
Image: Sam Boal/Photocall Ireland
THE NEWLY-CREATED Reform Alliance (RA) will be briefed by a leading economist and discuss its strategy for the new Dáil term today, but one of its members insists there will not be a new party and there never will be.
Dublin South TD Peter Mathews said that nothing has changed for him despite losing the Fine Gael whip over his vote against the abortion bill in July. He insisted he is "at a loss to understand why I lost the party whip."
Mathews will join Lucinda Creighton, Billy Timmins, Denis Naughten, and Terence Flanagan, as well as Senators Paul Bradford and Fidelma Healy-Eames at a 'think-in' today but insists he's still committed to Fine Gael.
Speaking to TheJournal.ie he said: "I cant speak for anyone else, but as far as I am concerned, I am in the exact same position as when I joined the party, nothing has changed for me. I knew the terms of membership for the party.
On this incidence, I voted with my conscience and I lost the party whip. Where that will leave me in the future, no one knows, there is nothing I can do about that.
The Reform Alliance will hold an all-day meeting at a Dublin city centre hotel today with a PR consultant advising it on parliamentary and media strategy, followed by sessions on unemployment and emigration, work and welfare, and political reform.
The TDs and Senators will also be briefed by the UCD economist Colm McCarthy, the author of the An Bord Snip Nua report which recommended large cuts in public spending.
'No new party'
Despite the wide-ranging discussions, Mathews said there is no talk of forming another party: "There is no new party. I am a member of Fine Gael".
This week, Galway-West TD Brian Walsh said that he would not be able to join the alliance as he believes there is "anti-Enda" sentiment that goes against the party's mandate, such as planning to campaign against Seanad abolition.
Speaking about the meeting today, Mathews said: "The meeting that is taking place this weekend is between a group of people that have had a shared experience. We have all lost the party whip.
We are merely having a conversation from the point of view of our common experience. We are just trying to refresh ourselves before school, so to speak. It is only right that we would get together to see how we can go about getting the most speaking time in the Dáil and so on.
He added that the issue with the "Fine Gael rebels" is a problem that was "self-inflicted by the party" adding "until the party clears the fog in their mind as to what happened I am not sure what the outcome will be".
Mathews said it is a "totally unnecessary outcome" that has taken place, "for something we had to do due for our moral conscience".
Asked about Transport Minister Leo Varadkar's recent comments that he would like to see the members allowed back into the party, Mathews said, "he would be dead right – we never should have lost it in the first place".
Healy-Eames
Galway-based Senator Fidelma Healy-Eames said that she wished constituency rival Brian Walsh well, but said claims of an "anti-Enda" sentiment in their group is "misleading".
"We are all in this spat because we voted against something that we felt we couldn't support," she said. "Now we just want to get on with the job. We are referred to as 'rebels' but if anything, we were the ones that stuck to the party line when we voted against the Protection of Life Bill.
She said she agreed with Mathews that the Fine Gael party had created this issue with the ousted members.
Speaking about Varadkar's comments this week, Healy-Eames said that was "fine", but that he "should have intervened before the vote".
Healy-Eames said that the "think-in" today will discuss their policies and plans for the future, but when asked about forming a new party she said: "We are not in that space. We just want to do all we can to help each other and make our voices heard."
- additional reporting Hugh O'Connell