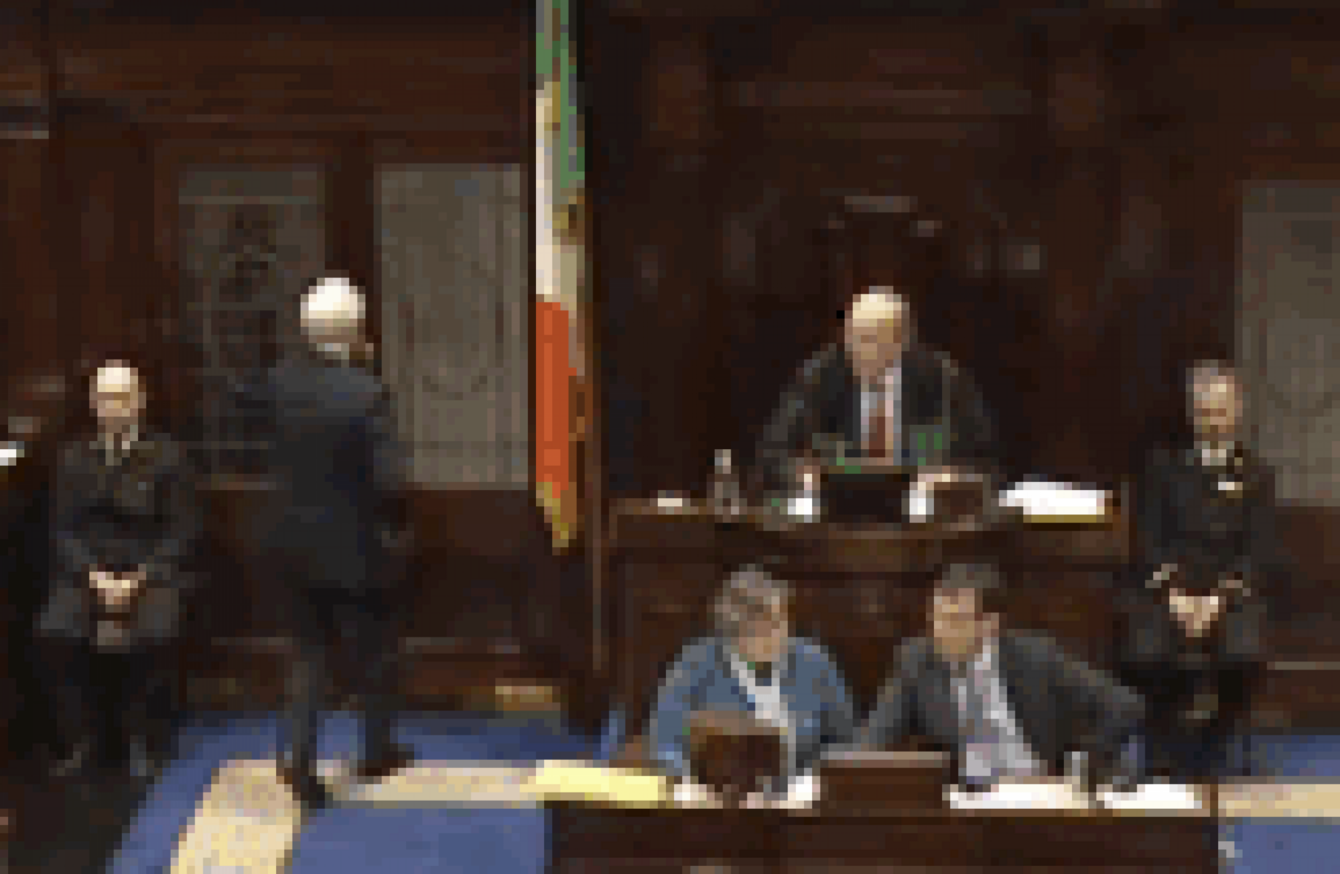 IN THE FINAL months of the 31st Dáil, independent TD Peter Mathews has made a habit of being ejected from the chamber.
The former Fine Gael backbencher has clashed frequently with Ceann Comhairle Seán Barrett over his inability to raise issues that matter to him during the Dáil's order of business.
The Dublin Rathdown deputy was, by our count, kicked out of the Dáil at least three times in less than a month late last year.
Today, in one of the last Dáil sittings before the election, Mathews tried to raise the issue of 'burden-sharing'.
But he didn't get much further before he was stopped by a clearly annoyed Barrett who could sense what the game was.
He insisted that Mathews could not raise such matters on the order of business where only legislation the government is promising, and matters associated with that legislation, can be brought up by TDs.
Then, out of nowhere, Mathews claimed:
I feel I'm being bullied now.
If there was one thing that was going to annoy Barrett it was an accusation of bullying. The Dáil chair insisted: "I'm not bullying you."
But Mathews shot back: "You are."
Barrett promptly asked Mathews to withdraw the remark, but the independent TD refused.
There was only going to be one outcome:
Barrett asked Mathews to leave the House and, unlike previous occasions, there wasn't much by the way of protest from the departing TD:
We could just about hear Mathews muttering "disgraceful behaviour" as he left the chamber.
With perhaps just two sitting days left, and facing an uphill battle to hold his Dáil seat in three-seat Dublin-Rathdown, that might be the last time we are entertained by the Peter and Seán show.