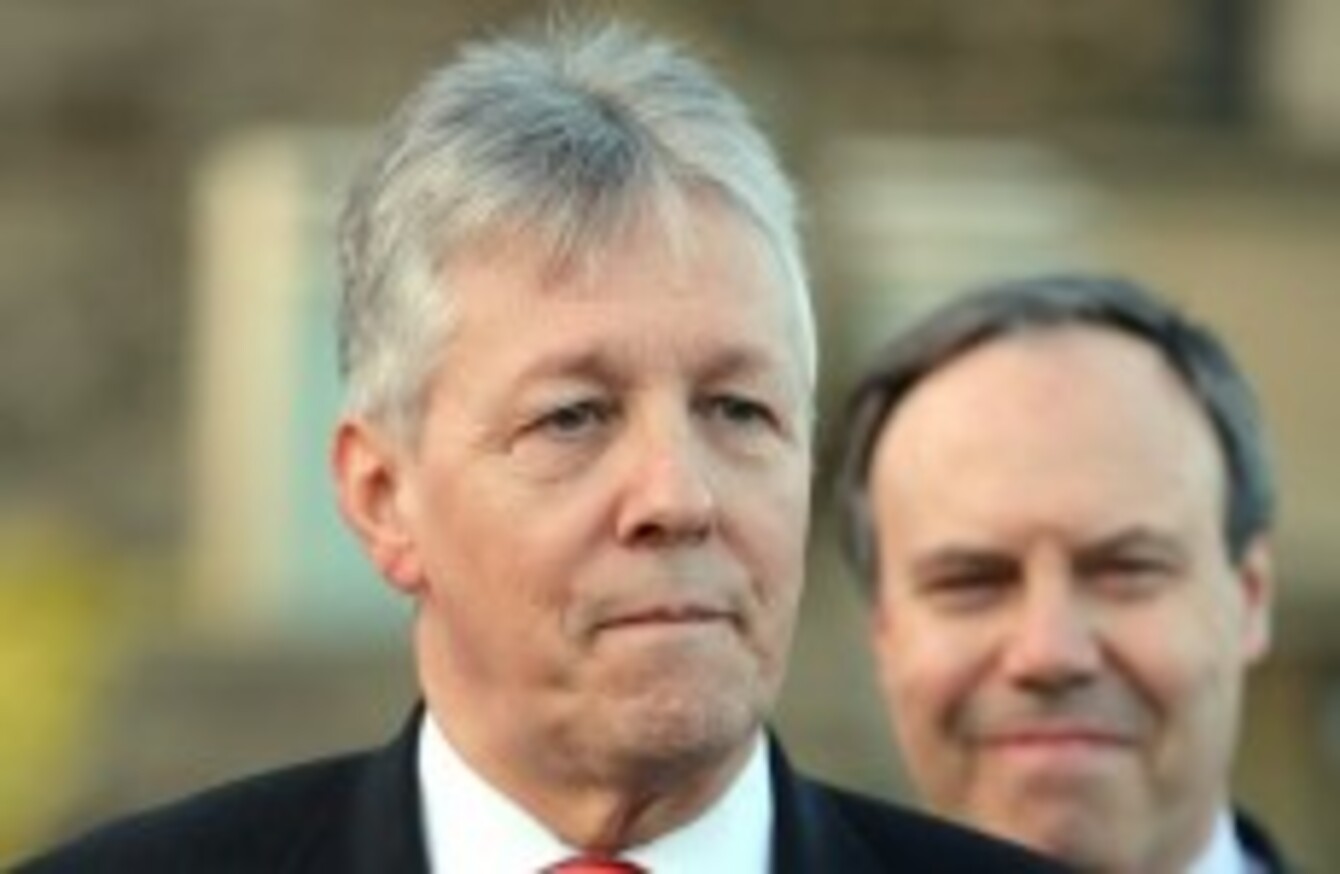 Peter Robinson yesterday
Image: AP Photo
Peter Robinson yesterday
Image: AP Photo
THERE HAS BEEN a mixed reaction to the announcement by DUP leader Peter Robinson that he will not be resigning as First Minister of Northern Ireland amid the controversy around letters given to IRA suspects.
Robinson had given an ultimatum to the British government saying that he would resign within 24 hours unless there was an independent  investigation into the letters.
He withdrew his threat last night after British Prime Minister David Cameron announced that a judge will review the deal, which saw 187 republican paramilitary suspects given letters saying that they would not be prosecuted for their actions during the Troubles.
The issue came to light after the collapse of the trial of John Downey, the man accused of carrying out the Hyde Park bombing in 1982 which killed four soldiers.
Deputy First Minister Martin McGuinness rejected suggestions that the deal had been covert saying that the information was in the political arena and "to a certain extent in the public domain" too.
McGuinness said there was a lot of misinformation about the status of the suspects who received the letters.
Speaking outside Stormont, McGuinness said Northern Ireland leaders had to work through the current issues and "stop the grand standing".  "The big responsibility at this time is for cool heads, it's for steady leadership, it's for responsible leadership," he said.
Jim Allister, the leader of Traditional Unionist Voice, was critical of Peter Robinson, saying that the review being offered by David Cameron does not go far enough.
"There will be no public inquiry, no taking of evidence in public, no witnesses called, rather an administrative review of the paperwork, dressed up for the gullible as something more," said Allister.
He said that if Peter Robinson accepts what Cameron has offered, it will be seen as buckling after playing "the hard man".
Sinn Féin Assembly member Alex Maskey said the British Attorney General has already said that the scheme was "lawful and proper," and ssaid it was unclear what can be investigated.
"What cannot be challenged is the integrity of the scheme or the good faith of those who have been processed through it," he said. "These people have gone through a process and it has been established that they are not wanted for questioning or charge. That fact can't be changed".
This announcement is a political fig leaf for the DUP to try and get them off the hook they jumped onto over the past few days.
The Stormont Assembly will meet today for a special debate over the handling of the IRA suspects considered to be on-the-run.