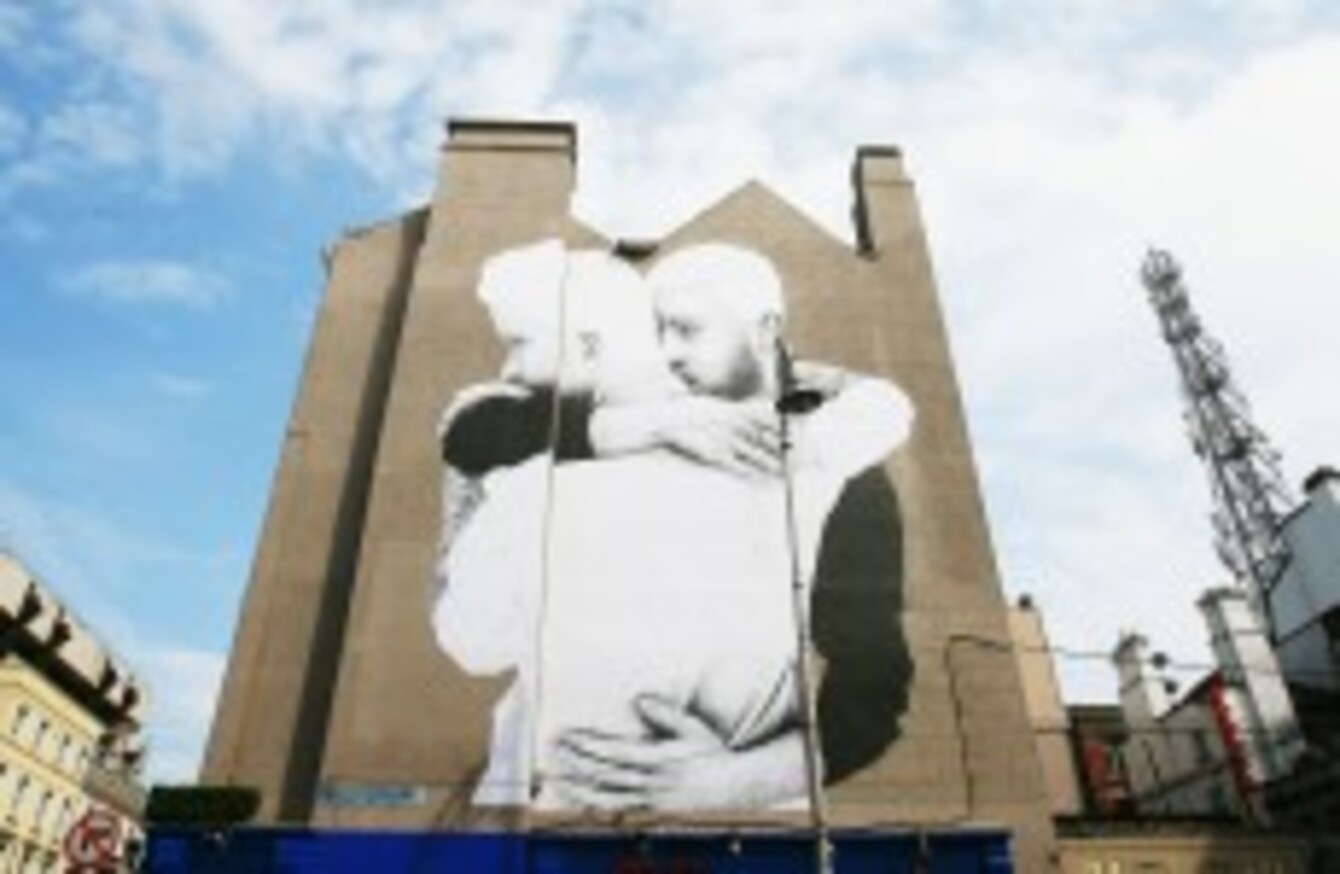 Image: Leah Farrell/Photocall Ireland
Image: Leah Farrell/Photocall Ireland
NEARLY 20,000 PEOPLE have signed a petition calling for a same-sex mural not to be removed from a city-centre building in Dublin.
Yesterday it was revealed that the artist behind the mural, Joe Caslin, had received a warning letter from Dublin City Council asking for the piece on South Great George's St to be removed.
It is understood the letter concerns planning issues relating to the mural.
Today, a petition has been set up calling for Dublin City Council to "NOT buckle to the pressure, and allow the mural to stand high and proud on South Great George's Street, Dublin 2″.
It has received 19,000 signatures so far.
The person who set up the Change.org petition said:
I've seen many murals pop up in Dublin city, even in this area, and never once have I seen a sign for planning permission. To say this premises needs planning permission to place a mural on their own building is beyond absurd.
Cllr Mannix Flynn told TheJournal.ie yesterday:
Stuff like that would fall in breach of planning. It's a listed building. As far as I know, a lot of complaints came in. They would be forwarded to planning and planning would issue a general warning letter saying it was in breach and requesting removal by a certain date. If that is not removed, a letter of enforcement would be sent out. It's about due process.