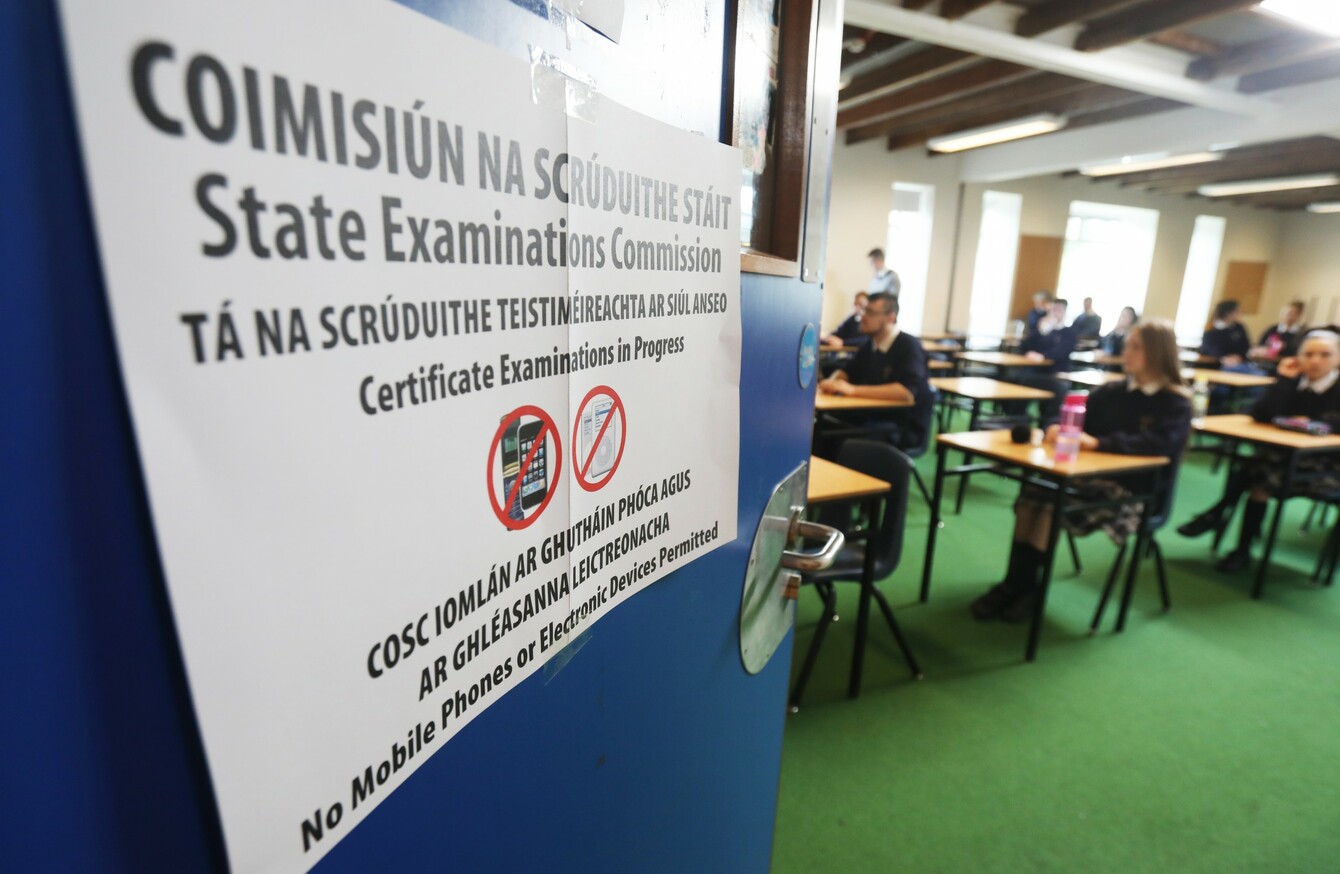 Image: Leah Farrell/Rollingnews.ie
Image: Leah Farrell/Rollingnews.ie
THE OIREACHTAS PETITIONS Committee has requested that the State Examinations Commission (SEC) appear before it, after a junior cert pupil's petition to make the English exam 30 minutes longer was warmly received by committee members.
The petition first came before the committee in April, with chairman Seán Sherlock saying at the time that it had received considerable attention.
The petition, created by Tara O'Sullivan, has over 12,000 signatures. Her case is that changes to the structure of the exam made it harder to prepare for, more difficult to answer and almost impossible to do so in the two hours given.
Writing in TheJournal.ie, Tara said: "Before this year, the English Junior Cert exam was two two-and-a-half hour-long papers. These papers had a clear structure that students could prepare for.
"When I understood that we were to do the English paper in two hours I was shocked."
Committee Vice-Chair Senator Colette Kelleher told TheJournal.ie that the petition they received by O'Sullivan was "very striking".
"We, as a committee, wanted to send out a message that people from a whole variety of backgrounds can use this process," she said.
This came from somebody who was still at school and had used the petitions process to try to change something that had a direct bearing on her. We thought it'd be good to examine this in more detail.
The SEC will appear before the committee later today, where it will be invited to outline the new English exam and asked its opinion on the request to lengthen it.
Kelleher said that the committee would ask the SEC to outline its rationale behind the length of time it takes to do the exam, whether or not they consult with those who'll actually be taking the exam and if they're open to consider the matter that the young person has raised.
O'Sullivan's argument was that the new Junior Cert exam only widens the gap between the much longer, and more difficult Leaving Cert.
She said: "We are taught from a young age to carefully plan everything we write as English is a subject that at a fundamental level needs time.
There isn't a fifteen-year-old alive that can spit out high enough quality writing in such short time. We are not asking for much, just time to complete the paper.
Senator Kelleher added that the Petitions Committee had great potential in the Oireachtas, and cases like this would show how far it can go. She said: "It has strong powers, and it would be great if citizens would make more use of it.
I'll be ensuring that [Tara's petition] gets a full, fair hearing today.
A spokesperson for the SEC told TheJournal.ie that the commission welcomed the opportunity to address the Oireachtas Committee.
They said: "The SEC reassured candidates that the State examination in English, which was under preparation at the time, would be suitable for completion within the two-hour set-down timeframe for the examination, which was indeed the case when the examination took place on Wednesday 7 June."