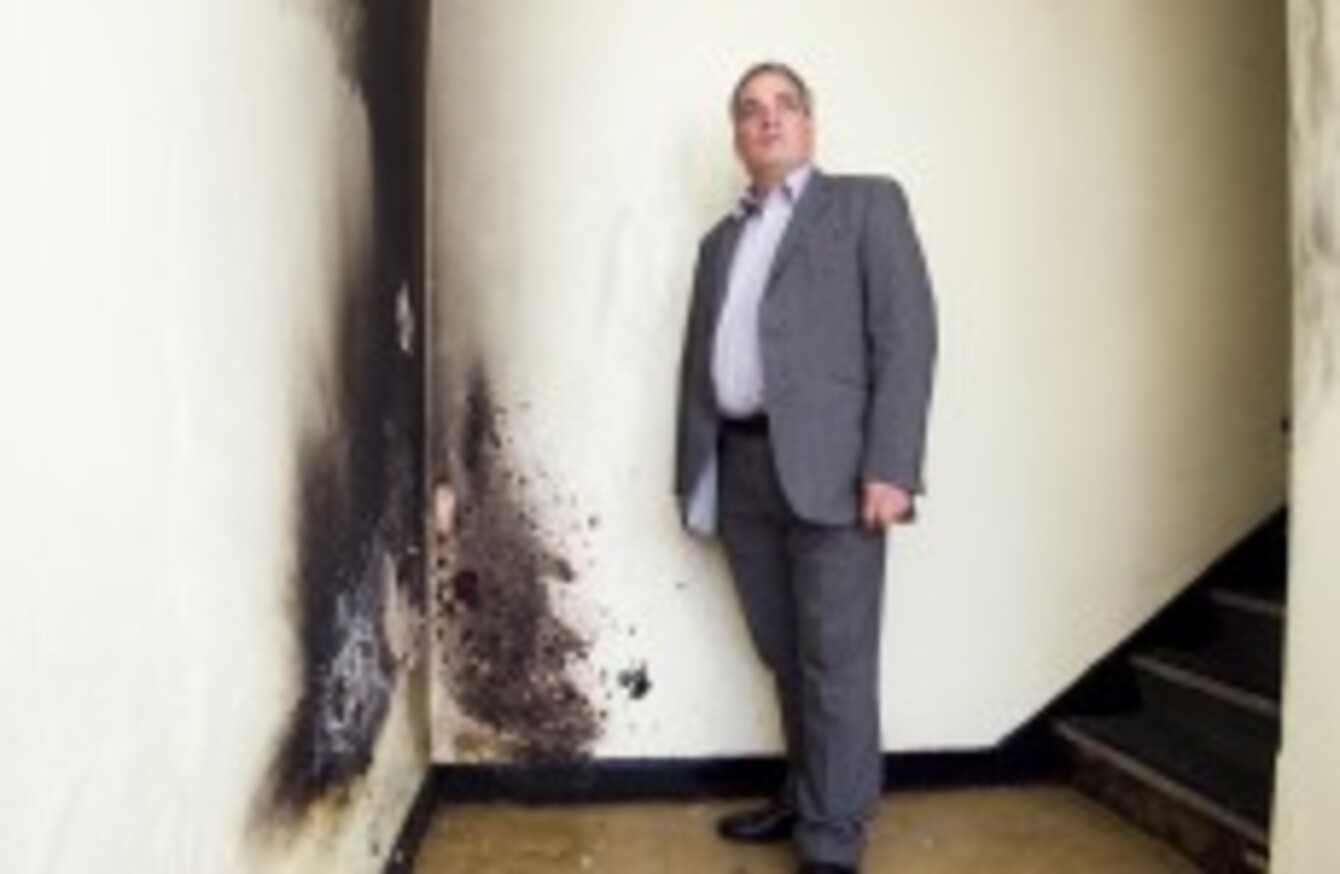 Aengus O Snodaigh beside the damage caused by the petrol bomb in his constituency office hallway today
Image: Leon Farrell/Photocall Ireland
Aengus O Snodaigh beside the damage caused by the petrol bomb in his constituency office hallway today
Image: Leon Farrell/Photocall Ireland
SINN FÉIN TD Aengus Ó Snodaigh has condemnned an attack on his Dublin constituency office in which a petrol bomb was thrown into the building.
At least one of Ó Snodaigh's staff members were in the office at the time of the attack just after 3pm today. The petrol bomb was thrown into the hallway of the building, which is shared with two other companies.
No-one was injured in the incident.
The petrol bomb caused some smoke damage to the premises on Ballyfermot Road in Dublin 10.
"This mindless attack could have endangered the lives of people working in that building, not just my own staff but also those who work for two businesses who share the building with my office," said Ó Snodaigh.
Ó Snodaigh said the attack would not deter him from delivering a constituency service to the community.
A spokesperson for Sinn Féin said the motive for the attack is not known.
Gardaí are investigating the incident.
A man cleans up the damage caused by the petrol bomb at the constituency office today. (Photo: Leon Farrell/Photocall Ireland)