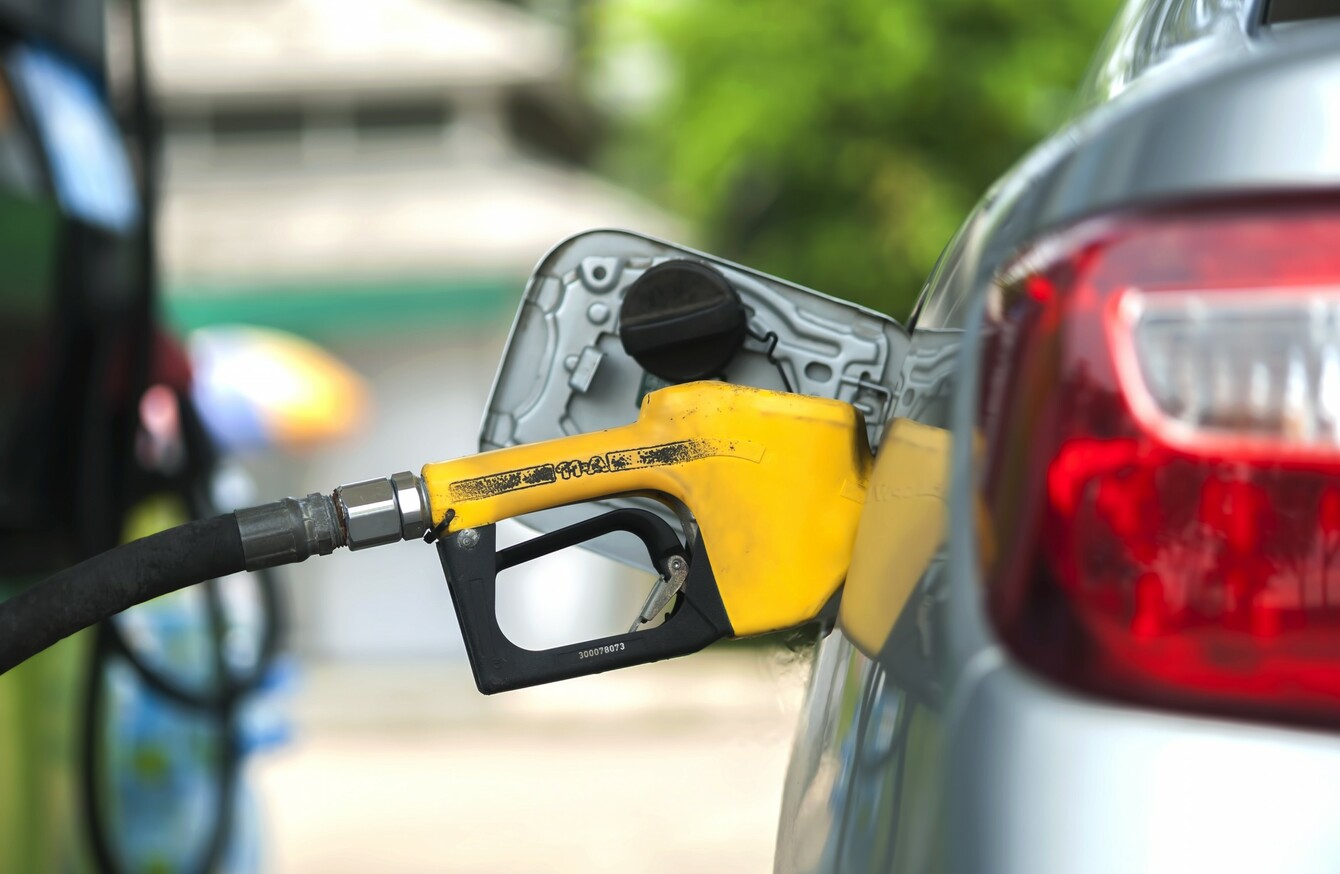 IT LOOKS LIKE the end of the road for the cheap fuel prices that Irish motorists have been enjoying.
Since 2014 a global downturn in the price of oil has paid off at the pumps, but it would seem that this is coming to an end.
A new survey by the AA on national fuel prices has shown that a litre of petrol now costs an average of 129.1c, while the cost of diesel has risen by 2.1c up to 113.2c.
This upswing reflects what is happening to oil prices internationally, with an increase from US$44 (€39) in April, up to US$47 (€42) this month.
Breaking this down, the AA has found that a typical Irish motorist is spending €193.65 per month on the cost of fuel, with this latest increase adding around €4.65 to fuel receipts.
"Much has been said about oil producers appearing to edge closer towards limiting their output and the growth in prices would seem to be reflective of recent headlines," said Conor Faughnan, director of communications with the AA.
Huge trades made on international exchanges are far removed from the consumer… It settles down on a longer time-line and for now we are only seeing the minor side effects of rumoured oil production limits.
He went on to point out that the majority of the money that any one person spends on fuel for their car goes on tax, breaking down as around €130 of the €190 spent a month.
What's all this about oil?
In case you haven't heard, oil prices internationally are currently in their biggest slump since the 1990s.
There have been dips and spikes over the past two years, but there has been an overall downwards trend.
The reason for this is that over the past few years the United States has been producing more of its own oil, and as a knock-on effect of this markets that traditionally exported oil to the United States (Saudi Arabia, Nigeria and Algeria being examples) have had to sell into other markets – creating an oversupply.
The fact that prices are now starting to increase is also down to supply.
In Canada a number of oil companies recently had to pull back from production after a huge forest fire threatened oil-sands mining complexes, and the political situation in Nigeria has also impacted on its output.
So will you be feeling these price increases? 
It depends really on what petrol pump you plan on visiting.
Prices around the country vary a great deal, with a study by the AA released in January showing that some motorists are paying as much as €6 over the odds when it comes to filling their cars up with petrol.
It found that the motorists in Donegal are hardest hit when it comes to petrol, while drivers in Wicklow pay out the most on diesel.