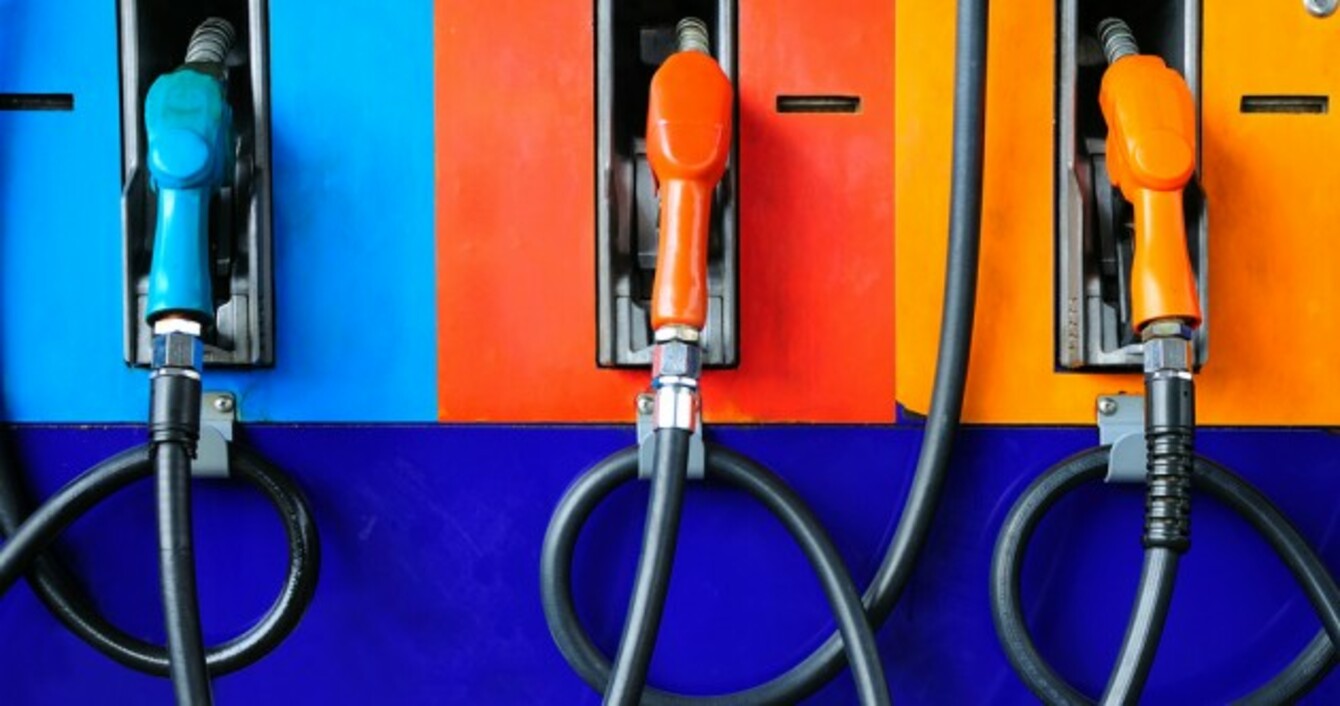 Image: Shutterstock/somchai rakin
Image: Shutterstock/somchai rakin
OIL PRICES EDGED up slightly after reaching six-year lows, but gains were relatively low due to concerns about oversupply, weak demand and Greece's political future.
However, drivers are still feeling the benefits at the pumping stations, with Ireland's average price for petrol yesterday standing at 127.9c, while Diesel came in at 119.9c.
This is a far cry from prices a few months ago, which were approaching the €1.60 mark.
This week signifies a further fall from prices in the second week in January, where you were paying an average 129.9c for petrol and 121.9c for Diesel.
Winning at the petrol pumps 
The winners here are motorists who are noticing that they're getting more for their euro when filling up their tanks.
While we are making savings – about 20% – in comparison to this time two years ago, it's not as much as perhaps we would like. However, every little helps.
Comparing prices from the same period in 2015, 2014 and 2013, motorists are getting that little bit extra for their euro.
If we take an average car – Volkswagen Golf, 1.4 engine, with an average of 6.5 litres/100km and look at some of Ireland's most common journeys from A to B, you'll see savings are being made.
Petrol price:
27 January 2015 127.9c
27 January 2014 149.9c
28 January 2013 157.9c
A journey from Dublin to Cork yesterday would cost about €21.01, in 2014 it would set you back €24.63, and in 2013 €25.94.
Dublin to Belfast would cost €13.93 but in 2014 it would have been €16.32 and in 2013, it would cost you €17 to cover the distance.
Yesterday, in order to travel from Galway to Cork, you would have to fill the tank with €16.36 to cover the distance, while in 2014 it would cost you €19.17, and in 2013, €20.23.
Limerick to Cork yesterday costs €8.23 in the tank, while in 2013 and 2014, it cost €9.64 and €10.16, respectively.
Travelling from Dublin to Mayo yesterday would on average cost €19.57 to make sure you cover the kilometres to get there, while in 2014 you would be paying nearly €23 and in 2013, over €24.00.
These might not seem like huge savings and you are perhaps wondering why the price hasn't come down even more?
However, it's important to remember prices motorists pay at the petrol stations all depends on what country you live in, as a lot of the price you are paying for at the filling station is tax in the form of VAT, imposed by Government.
Tax
In Ireland, when both excise duty and VAT are added together, it amounts to 59% of the price of petrol. This is down from 61% in 2004, according the the Department of Finance.
#Open journalism No news is bad news Support The Journal

Your contributions will help us continue to deliver the stories that are important to you

Support us now
This is why we don't see quite a big fall-off as in other countries like the US who tax gas at a low rate.
Uncertainty is still in the air about how low prices can go, with the secretary-general of the Organisation of the Petroleum Exporting Countries (OPEC), Abdalla Salem el-Badri, saying on Monday that oil prices appear to have bottomed out and could be poised for a rebound, reports The Wall Street Journal.
But Mr. el-Badri also said that OPEC intends to stick to its decision to keep its output stable.
Falling prices
Oil has lost more than half its value since June last year when the commodity was sitting at more than $100 a barrel.
So, should we care if the price keeps on falling? Surely, it is good for our pockets anyway?
The president of state-owned energy giant Saudi Aramco, the world's largest oil company in terms of crude production and exports, said yesterday that world oil prices have fallen too far.
"It's too low for everybody," Khalid al-Falih told a conference.
I think even consumers start to suffer in the long term.It will be the price that will balance supply and demand. I think we're going to just wait for the forces of supply and demand.
Additional reporting AFP. Average prices from Pumps.ie.