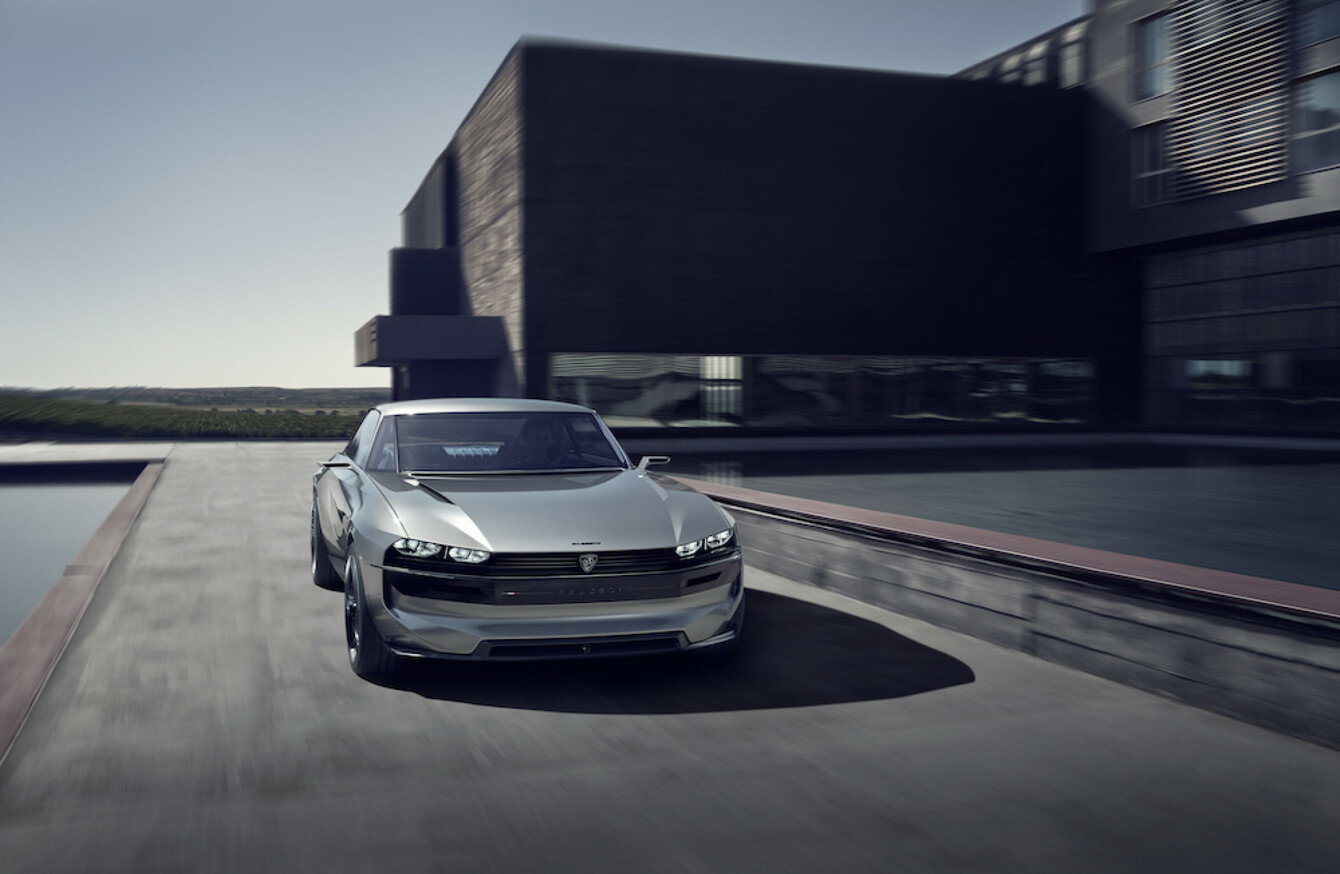 Image: Peugeot
Image: Peugeot
THIS MAGNIFICENT MACHINE is Peugeot's vision for the future of mobility. It will debut at this year's Paris Motor Show which runs from 4th to 14th of October.
It is an autonomous, electric and connected vehicle called the e-Legend Concept and those of you who know anything about Peugeot's greatest hits will recognise that its styling is a throwback to that of the Peugeot 504 Coupe. First launched in 1968, the 504 Coupe is one of Peugeot's most successful, and iconic, models.
Peugeot states that as the automotive industry undergoes a transition in energy and fuel types, it is tackling the technological challenge head-on, whilst adhering to its philosophy that the technology of the future should exist to deliver driving pleasure for its users. 
Jean-Philippe Imparato, CEO of Peugeot, said:
Peugeot e-Legend concept is not just a technological manifesto. This is the vision of a brand actively focused on an optimistic and ultra-desirable future. For Peugeot, autonomy and electric are synonymous with even stronger sensations. Boredom will never be part of our DNA.
Under that gorgeous body, the car is powered by an all-electric powertrain utilising 100 kWh batteries. Output is said to be 360hp and 800Nm of torque, which is distributed to all four wheels.  The zero to 100km/h time is quoted as less than four seconds and the top speed is 220km/h. The one-charge range is 600km according to the WLTP protocol.
The car offers four modes of driving – two autonomous and two manual – which can be selected depending on the road and traffic conditions, as well as the driver's preference.
Peugeot claims Level 4 hands-off, eyes-off autonomy for the e-Legend and when either of the autonomous modes are selected the interior configuration changes, with the steering wheel retracting under the sound bar in order to make the 49-inch central screen fully visible. The front seats recline for extra comfort and the side armrests deploy automatically, freeing up a large storage area and an induction charging area for smartphones and other devices.
The cabin also hints at the 504 Coupe especially the seats which are upholstered in a retro-themed blue velvet.
Want to make sure you don't miss out on anything going on in the world of motors? Like us on Facebook and follow us on Twitter for the latest updates.