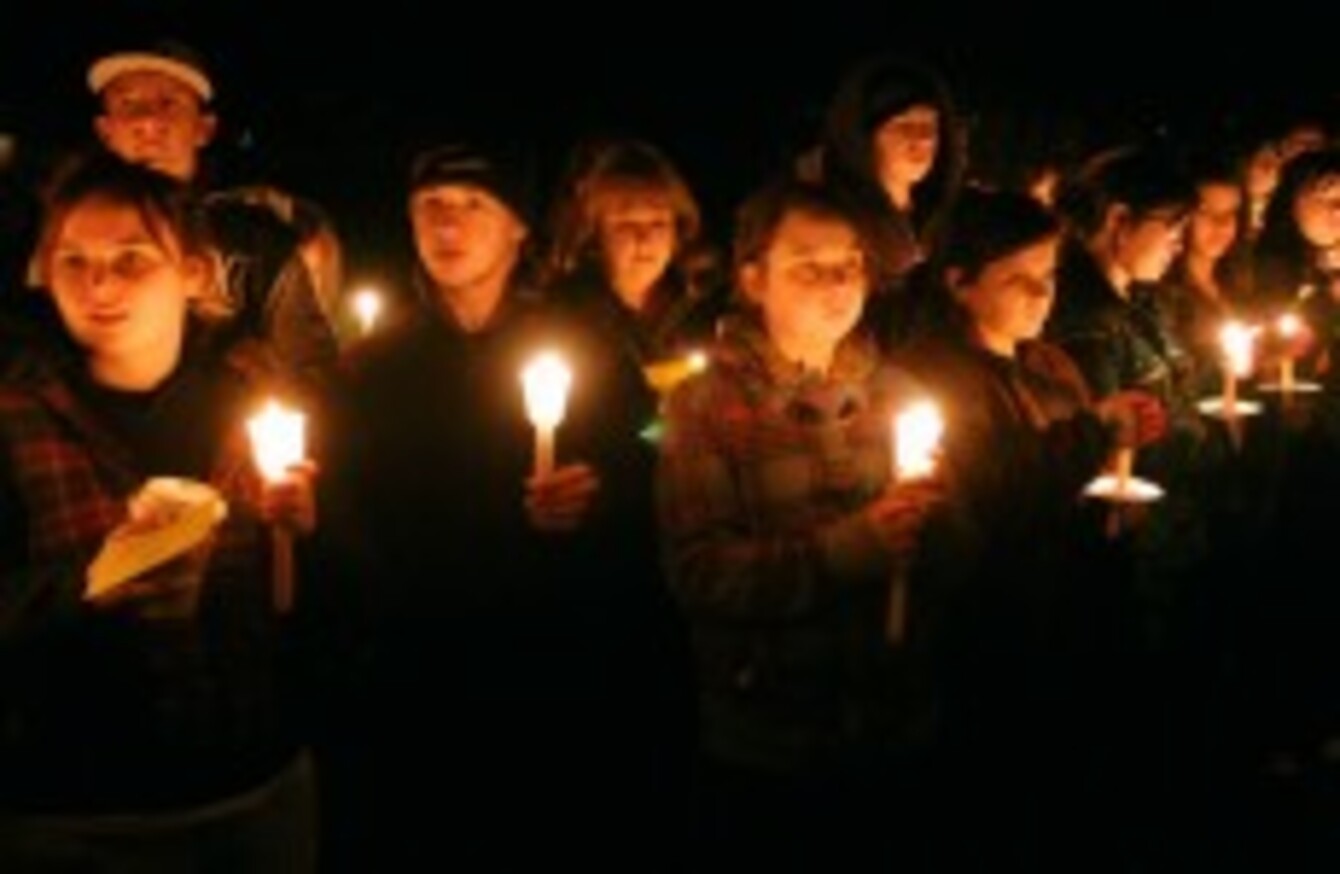 A candlelight vigil is held at South Hadley, Mass., High School for freshman Phoebe Prince
Image: Don Treeger/AP/Press Association Images
A candlelight vigil is held at South Hadley, Mass., High School for freshman Phoebe Prince
Image: Don Treeger/AP/Press Association Images
THE MOTHER OF Phoebe Prince, the 15-year-old Irish girl who killed herself after being bullied at her Massachusetts school, spoke to Piers Morgan about what her daughter went through.
Anne O'Brien appeared on the Piers Morgan show on CNN earlier this week and said it was time to "take her back, to reclaim her as ours and put an end to some of the stories that were around… give Phoebe some of her dignity back".
She said the family were taken back by the worldwide attention that the case received.
When asked how she felt when she discovered that Phoebe was dead, she said:
It was stunning 'cos I knew she was under stress, and I was worried for her safety and I had told her the night before I had called the school the week before and spoke again to the adjustment counsellor for the third time since November.
She said she was shocked and stunned:
You don't expect to come home and ah… and find that your amazing kid has been pushed to such a limit.
She also said she had booked her daughter a ticket to return to Ireland to take a break, and that she was due to go away there two weeks after she died.
O'Brien said she was at a loss to explain to anyone exactly how intense the bullying was, as she said she hadn't been told by the school, South Hadley High School.
Describing her daughter as "this bright, beautiful girl", she said she underwent systematic abuse from her bullies, one of whom wrote "she got what she deserved" about the dead teen.
She said that she realised that as a parent that "no matter what I did, now matter how many times I called the school…"that she "didn't stand a chance there".
Six teenagers were charged in connection with her bullying and five were convicted.
O'Brien said the family never asked for prison sentences for the teens.
When asked if she blamed the school, she said that as a teacher she "absolutely" did.
As a mother, she said:
I think that had school intervened the way they should have intervened; if they had followed up the way they should have followed up, that Phoebe would still be here, absolutely.