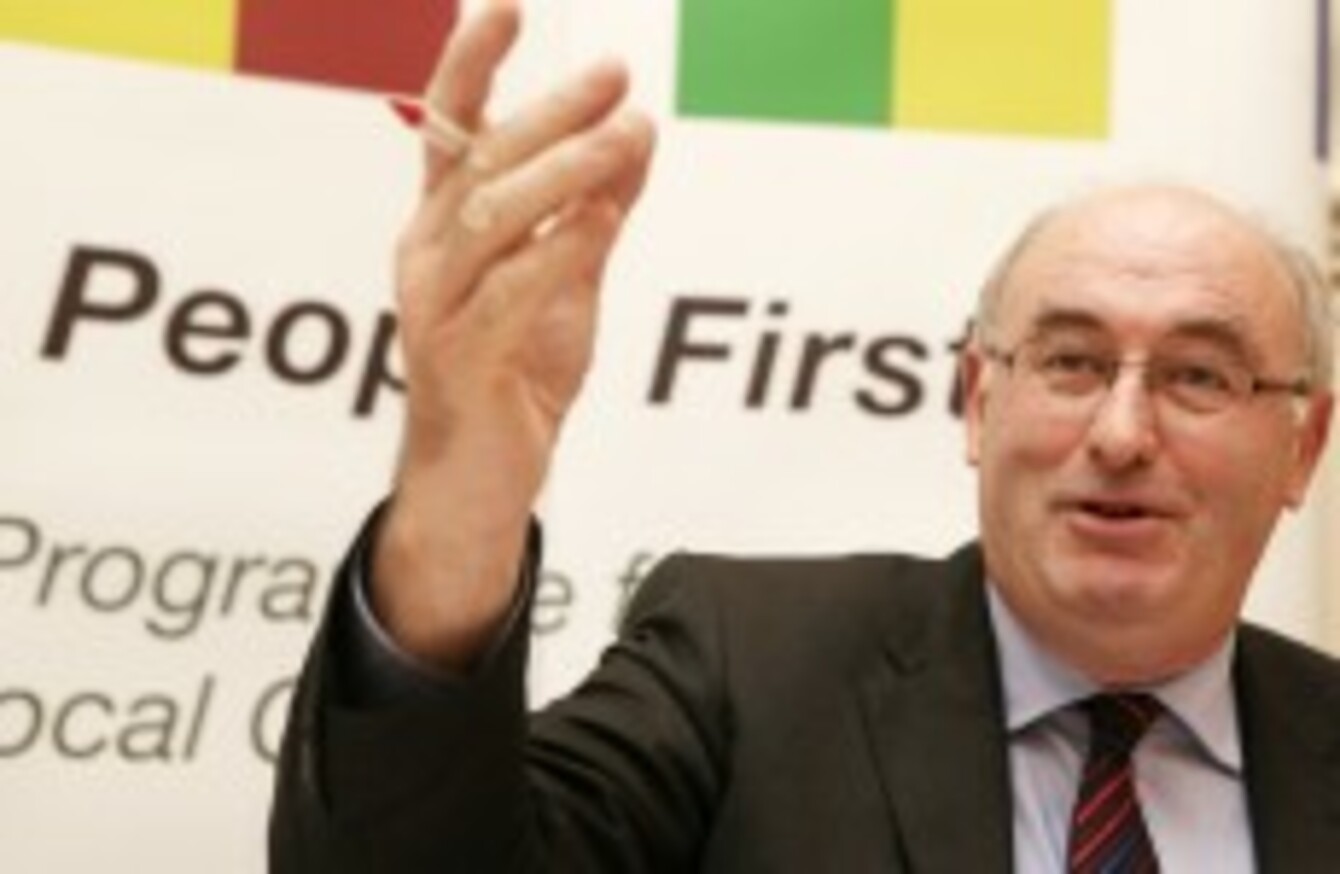 Phil Hogan launching the government's local government reform plans yesterday
Image: Sam Boal/Photocall Ireland
Phil Hogan launching the government's local government reform plans yesterday
Image: Sam Boal/Photocall Ireland
ENVIRONMENT MINISTER PHIL Hogan insisted yesterday that he is not leaning either way on whether or not Dublin should have a directly-elected mayor with the capital's residents likely to be asked that question in a referendum next year.
Speaking at the publication of the Local Government Bill yesterday, Hogan confirmed plans for a referendum to ask the people of Dublin if they want a directly-elected mayor next year but would not be drawn on whether or not he is in favour of the proposition.
The capital's four local authorities – Dublin City, Fingal, South Dublin, and Dún Laoghaire-Rathdown – have opened a public consultation to gauge opinion on the kind of mayor Dubliners want and what powers they should have before it makes a recommendation to government.
Speaking yesterday, Hogan said: "I might be 6′ 5" but I am not going to lean in any direction. It's a matter for the Dublin people when we will be putting the case for and against, like any referendum commission.
"We look forward to the proposals from the four local authorities about what type of question they would seek to put to the electorate, in an informed way, in Dublin to decide whether they wish to have a directly-elected mayor or not."
The bill published yesterday provides for the holding of a referendum if the four local authorities agree to such proposals. It also proposes that the authorities, and not central government, foot the bill for a referendum if and when it is held at the same time as the local elections next year.
Hogan would not be drawn on how much having an elected mayor would cost or what savings could be made.
He confirmed that Dublin City Council will have a chief executive under the local government reforms like every other local authority in the country and said any changes to that structure would be dependent on what the people of Dublin decide.
The Minister has previously said that it would be pointless having a directly-elected mayor who did not have "meaningful and sufficient power".
Asked if similar proposals could be rolled out in the country's other cities such as Galway, Cork, Limerick and Waterford, Hogan added: "We'll try out the process of Dublin in this plebiscite and we'll see how it goes from there."