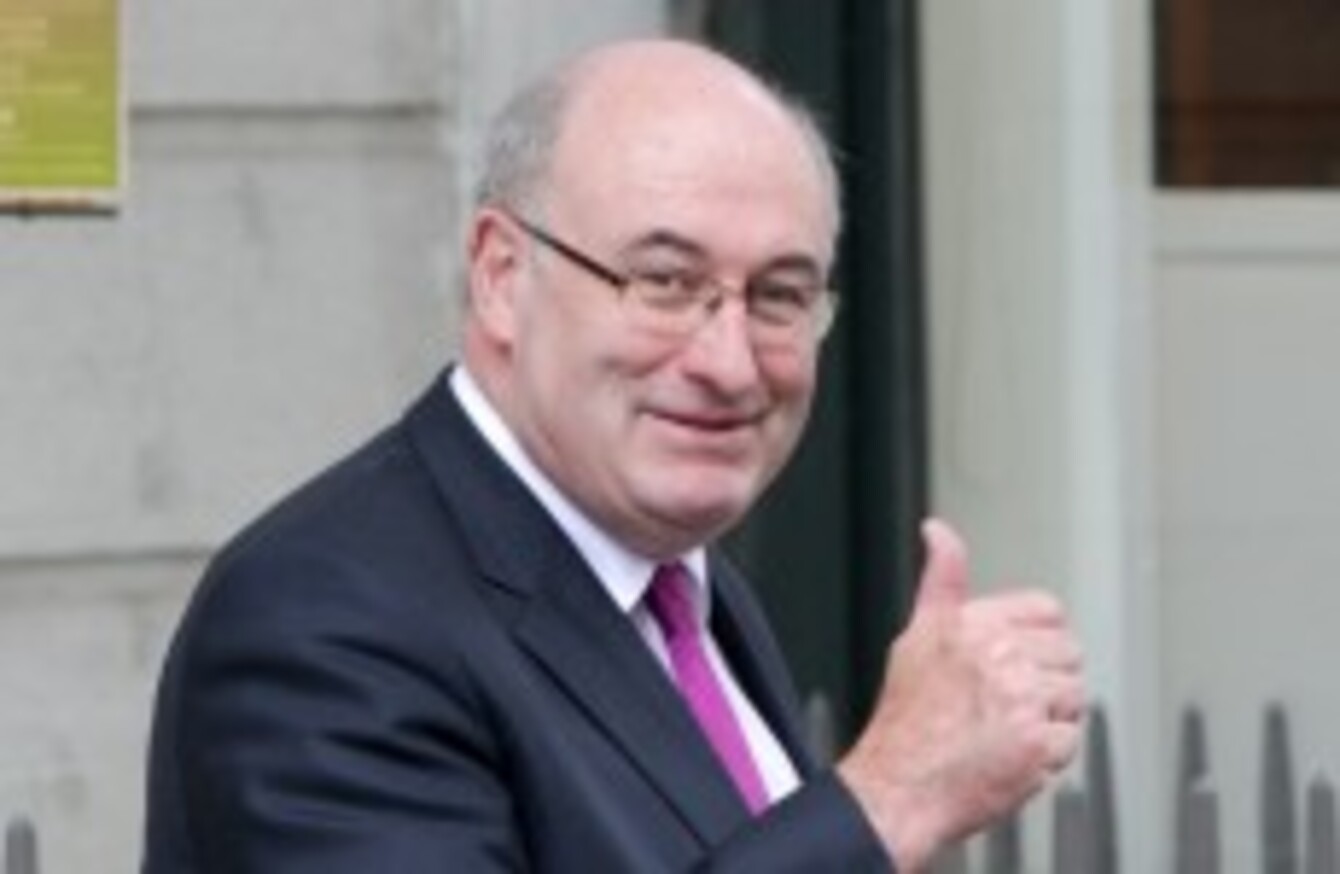 Phil Hogan
Image: Mark Stedman/Photocall Ireland
Phil Hogan
Image: Mark Stedman/Photocall Ireland
NO RECORDS OF what was said during two meetings between Phil Hogan and Bord Gáis over Irish Water in the summer of 2012 exist, it has emerged.
RTÉ's This Week programme reported yesterday that there are significant gaps in information about what was discussed between Bord Gáis and the Department of Environment in the first six months of the roll out of Irish Water.
The lack of records emerged as documents also show that Bord Gáis questioned the need to proceed with the Irish Water metering programme as a means for billing customers for their water use.
The programme reported that there are no records of any notes or minutes for 13 of 23 meetings that took place in the period from April to September 2012. Most of these meetings for which no records exist are described as 'checkpoint meetings' between the Department and Bord Gáis.
But two of these involved the then-environment minister Hogan on 28 June and 12 July 2012 with no notes or minutes of these meetings recorded.
Hogan, who is now the EU Agriculture Commissioner, has faced criticism for what some believe was his hands-off approach to the establishment of Irish Water.
When controversy arose over the new semi-state's spend on consultants earlier this year Hogan told reporters on 15 January that he was not specifically aware of how much was spent on consultants.
He went on to state that he didn't "micromanage" Irish Water. It later emerged that the minister personally signed off on the consultancy spending.
Of the 10 meetings where notes or minutes do exist half of these are a page of typed text, according to the This Week programme.
Responding to the story, the Department of Environment insisted there are "strong governance and oversight arrangements in place, which cannot be fully judged from the perspective of single issue meetings".
It also said that there was a hierarchy of meetings with the so-called 'checkpoint meetings' "generally reflected in updates of programme monitoring records".
"If a meeting was simply a briefing on issues, there would simply be a record of it having taken place and may be follow-up emails on exchange of documents," a spokesperson told the RTÉ programme.
Hogan's successor as Environment Minister, Alan Kelly, said last month that his predecessor "could have done better" when it came to setting up Irish Water.