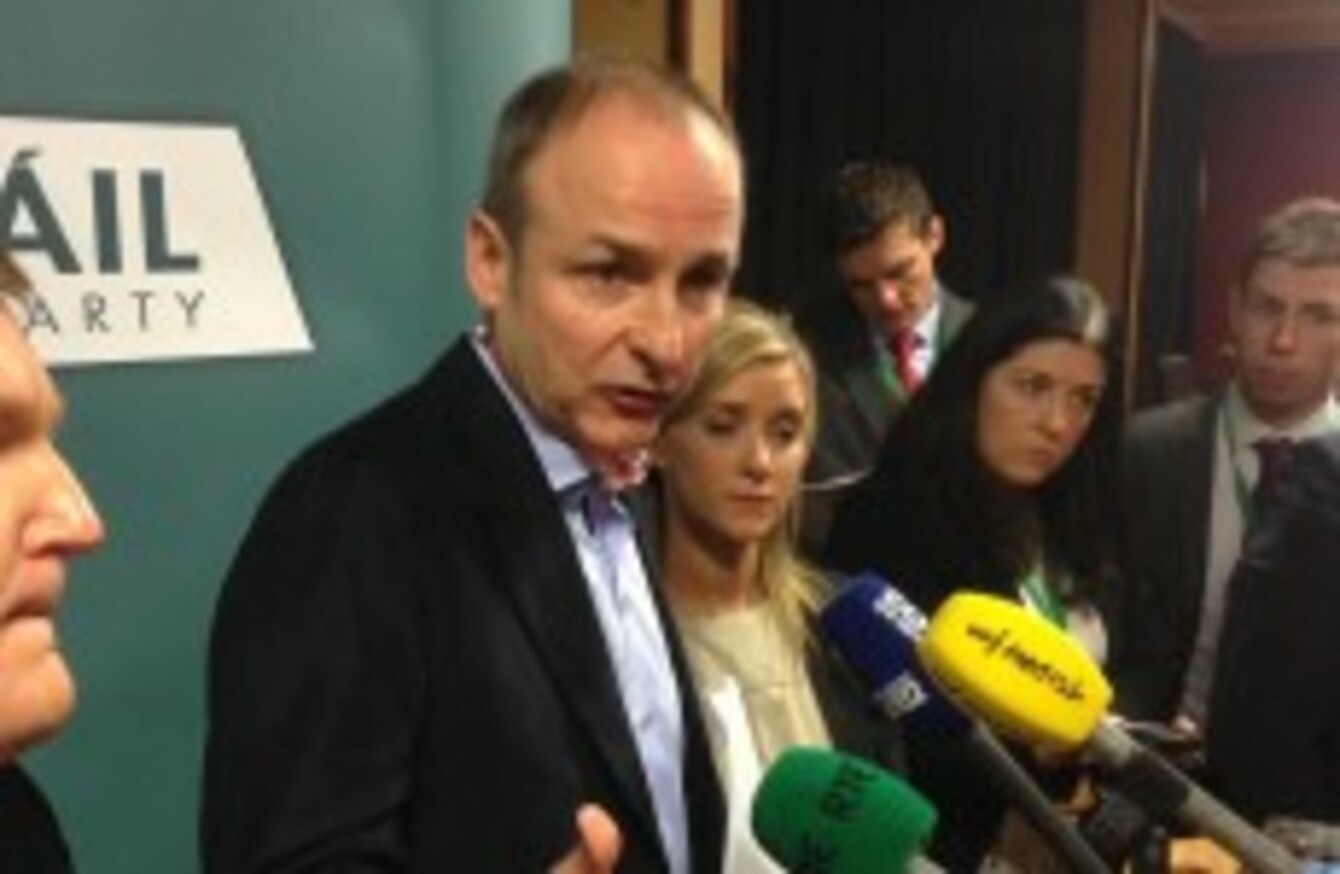 Micheál Martin at the Fianna Fáil Ard Fheis today
Image: Hugh O'Connell via Twitter
Micheál Martin at the Fianna Fáil Ard Fheis today
Image: Hugh O'Connell via Twitter
MICHEÁL MARTIN HAS hit back at the Environment Minister Phil Hogan in an escalating row over accusations that the terms of reference for the Boundary Commission were skewed to protect Fine Gael and Labour seats in May's local elections.
The Fianna Fáil leader made the claim in interviews with the media and during his speech at the party's Ard Fheis last night, saying that the manner in which the boundaries for local councils were changed "probably represents the biggest gerrymander in the last 35 years".
Hogan hit back in a statement last night and told KCLR earlier, that Martin was "playing the man and not the ball". He said that the comments where made "in order to distract from his own inadequacies".
"It's effectively accusing the membership of the commission of political corruption which is a very low blow for those honourable people who have done a good job for local government in drawing up new boundaries for the first time in many, many years," Hogan told the local radio station.
Responding today, Martin insisted that he was referring to the terms of reference and not the members of the commission.
He said that increasing the size of the local electoral areas from 6 to 10 seats in some areas was "designed to ensure safety for some of his [Hogan's] own councillors and Labour councillors".
"He altered county boundaries in a very unnatural way," Martin said, rejecting the suggestion that he was accusing the commission of 'political corruption'
Martin insisted that he never used that phrase, repeating that it was "a good, old-fashioned gerry mander".
He added: "I think Phil Hogan has some nerve really… I don't take any lectures from him."